What is Bibliographic Management Software?
Bibliographic Management Software helps you to create and manage references for your scholarly writing process.
It as well called Citation Software, Citation Managers, and Reference Management Tools etc.
Why use Bibliographic Management Software?
Take notes, collect and save PDFs, images, notes, screenshots and other files for your research and studies
Import bibliographies from databases and web pages
Format references for your academic works
Create and organise your personal reference library
Bibliographic Management software
The school does not provide support for Bibliographic products. However, several good management products are available online for free and they may be useful to you.

Creating an EndNote Web Library lets you:
Access your EndNote Library from any computer at your institution
Add references to your EndNote Library directly from Web of Science 
Organise references into folders for access and use at any time
Create formatted reference lists in a variety of publishing styles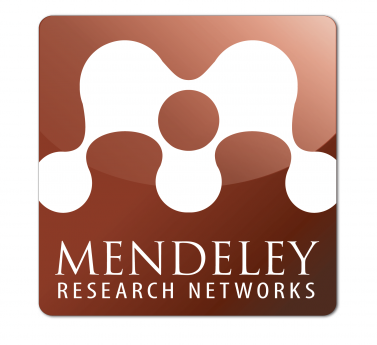 Mendeley
Mendeley Desktop is an academic software that indexes and organises your PDF documents and research papers into your own digital library. It is a relatively new reference tool that provides collaboration software that allows users to share their citations and to connect with other researchers. Mendeley provides applications for desktop and iPad/iPhone. Download Mendeley for free from: http://www.mendeley.com/
Online tutorials

 Zotero
Zotero (zoh-TAIR-oh) is a free, open-source bibliographic programme which runs as a plugin in browsers. It allows users to collect, manage, cite and share research resources from within browsers. Zotero provides Zotero for Firefox and Zotero Standalone for Chrome and Safari. Download Zotero 3.0 free from: http://www.zotero.org/support/3.0
Library book stack Zotero: a guide for librarians, researchers, and educators / Jason Puckett
Call number: 025.30285536/P977/2011
Location: Library Open Stacks 2F
Online tutorials
 
Mendeley
Zotero
Applications
Desktop and web-based. Integrates with IE, Firefox, Chrome and Safari.
Desktop and browser extension for Firefox, Chrome and Safari.
Cost
Free with 1GB web storage space
Free with a small storage, open source
Start-up
Quick
Quick
How does it works
Imports and organises citations from databases, other reference software and your computer. 
A Zotero URL icon will show on your browser when you are looking at an item. Click the icon to add the item to your Zotero references.
Strengths

Manages PDFs well
Has social networking pages
Can share citation with other users

Works with some databases that don't integrate with EndNote and RefWorks, such as Factiva.
Manages various formats, include web pages

Does it have many reference styles?
Yes, many popular styles including Harvard, APA, MLA, Chicago etc.
Yes, many popular styles including IEEE, ALA, Chicago, MLA, Elsevier's Harvard Style etc.
Can its records be exported to other citation software?
Yes.
Yes. Records can be exported to BibTex, XML, EndNote and RIS.
Does it integrate with word processing software?
Yes. Works with Open Office, Word and La Tex.
Yes. Works with Open Office and Word.
Choose the right software for yourself
Brief Comparison of Bibliographic Software
Online Quick Citation machines:
Son of Citation MachineTM is a free online tool that supports Chicago, Turabian, APA (6th ed.) and MLA (7th ed.) formats.
BibMe: is a free to use online Bibliography Maker for MLA, APA, Chicago and Turabian formats.
NoodleBib Express provides quick citations for ALA, APA and Chicago/Turabian formats. User guide
Updated: 13th Apr. 2015