By Kelly Chen & Cai Na
It took Maggie Wang (AMP 2005 & CEO 2010) 10 years to earn herself a top spot in an industry typically dominated by men. She is President of Lianhetech, a prominent name in China's private chemical sector. Born in the 1970s, Wang is a typical generation X leader: independent, resourceful and she does not shy away from taking on more responsibilities. She led the team that took Lianhetech public in 2008 (Stock Code: 002250). 
With revenues topping RMB 2.56 billion per year, the company produces and sells fine chemicals, 60% of which goes to international markets such as the US, western Europe and Japan. Over the past four years since being listed on the Shenzhen Stock Exchange, the company set up four subsidiaries in the Yangtze River Delta, including Shanghai and Jiangsu Province. Lianhetech is now at a crucial stage of its development, positioning itself to become a major global player in the fine chemicals industry.
Fully aware of the benefits of a CEIBS education, Wang plans to have many of her mid-level managers enrolled this year. They will join her and many other colleagues who have studied at CEIBS over the years. The company president places great emphasis on human resources, technology, innovation and sustainability, which has helped transform a small-township business into a modern joint-equity enterprise with global clients. Lianhetech owes its success to Wang and her team.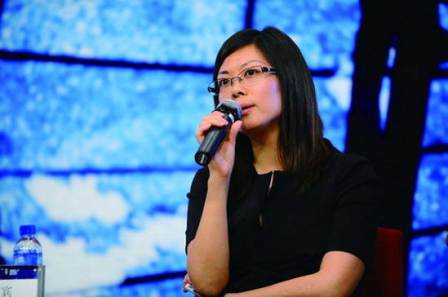 TheLINK: You have successfully taken the company public, is there any particularly memorable aspect of this process? How has being listed benefited the company's growth?
Maggie Wang: There are two main benefits to being listed: First, access to the capital market makes it easier to initiate more mergers and acquisitions that will help us extend the industry chain from both ends. Second, going public has broadened our horizons and matured our team.
But taking the company public has not been easy.
Lianhetech is based in Taizhou, Zhejiang Province, where there are many opportunities to access private sources of capital. Many entrepreneurs there believe going public would undermine their control over the company. In 2001, Lianhetech became a joint-equity enterprise, and we began the process of becoming listed. But at the time I didn't realise the importance of this step, so I put someone else from my team in charge.
Structurally, the company wasn't quite ready for listing and our application material wasn't well prepared, so our first attempt was unsuccessful. Our team members were so devastated when they heard the news that their eyes welled up with tears. I was heartbroken that they had nothing to show for their hard work and deeply regretted that I hadn't paid more attention to the listing process. I made up my mind that, no matter what, I would take the company public.
My team and I worked hard and Lianhetech was finally listed. This is proof that will-power plays an essential role in everything we do.
TheLINK: What's the goal for Lianhetech's future? At which stage of development is the company right now?
Wang: Our goal is to become a global leader in providing customised fine chemicals; for now, there is still a long way to go. But we can see from development trends in this industry that China will definitely play an important role in the next 10 to 15 years, which will be a great opportunity for all Chinese players. So our goal for the next three to five years is to strengthen our core competence and become a leader in China's fine chemicals industry.
We still see Lianhetech as a start-up because our ambition is to take the company far beyond what it is right now. The members of our management team all agree that the business is in its second stage, and we need to accomplish even more than we did in the beginning, we need more courage and drive, we need to meet even greater challenges.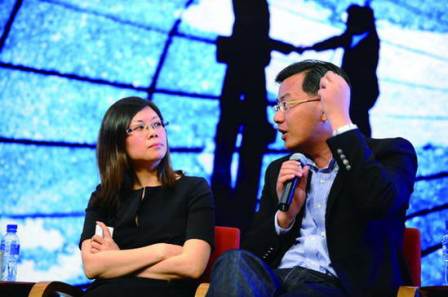 TheLINK: How did Lianhetech perform in 2012, a particularly challenging year for companies all across the world?
Wang: Lianhetech produces fine chemicals which are the basis for pesticides and medications. Market demand is stable for our main products; it's not directly influenced by the macro economy. As a result, although the overall economic picture was grim, Lianhetech still did fairly well in 2012.
Revenue from fine chemicals grew by 27% in the first three quarters of 2012 while the entire business met our projections of 20% growth.
Based on a strategic analysis of our core business structure, we have completed several mergers and acquisitions, and established new production bases in Shandong, Liaoning and Hubei provinces.
However, I think Lianhetech could have done better if not for the gap in our talent levels. During the global financial crisis in 2008, we stopped recruiting for a while to play it safe, and the consequences are that our management team can't match the company's growth. So talent training and team building will still be our top priority in the next few years.
TheLINK: Why did you choose to enrol at CEIBS and how have your experiences there shaped your personal development and career path?
Wang: I got my Masters degree in Britain but, after taking over Lianhetech, I realised that there was still a lot more that I needed to learn. So I did some research on the many business schools in China, even audited some courses. Finally I chose CEIBS, because I felt that I was in sync with the school's pragmatic spirit and its values. I was also impressed by the world-class professor team and practical teaching methods.
Every entrepreneur, at one time or another, is faced with questions such as "How should Chinese businesses develop in the next 10 to 20 years?", "What's ahead for China?" CEIBS professors have the best instincts on current economic events and trends, and I benefited a great deal from their expertise and insights. Also, at CEIBS, I had excellent classmates. I learned a lot from their rich experience and entrepreneurship skills.
I still take several CEIBS courses each year, and so do all the senior executives at Lianhetech. Our management team members come from very diverse backgrounds: some are founding members, some come from multinational companies, etc. Taking classes at CEIBS has made it easy for us to think and communicate with the same (business) language in terms of Lianhetech's development.
As of this year, in order to cultivate more managerial talent, I plan to send our middle-level management team to CEIBS.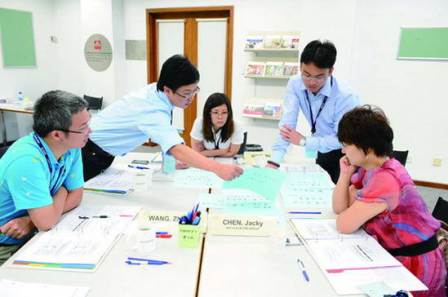 TheLINK: What's your long-term career goal? Is there anyone in this field whom you look up to?
Wang: My personal career goal is in sync with Lianhetech's development. During its various stages, a business needs different kinds of leaders. I'm prepared to do whatever it is in my power to do to ensure that the company succeeds, even if it means playing a relatively small role on our team.
I learn from anybody who has anything worth learning. I like to talk with other people, and those conversations always broaden my horizon.
TheLINK: As a successful business woman, what advantages do you think women have over men in business?
Wang: Because of the nature of the fine chemicals industry and its specific requirements, the number of women practitioners is significantly less than men, let alone women who are top executives. But compared with men, women are usually better listeners, more communicative, more adaptable, all traits which make it easier to bring a team together and get the job done.
I made the right choice to take CEIBS courses, and my professors and classmates have all helped me grow. It's a pity that, because I'm so busy at work, I've seldom taken part in CEIBS alumni events. I'm looking forward to meeting more excellent alumni in the future.