CEIBS continued to host major forums this past year, part of its role of knowledge dissemination. A few highlights:
The Beijing Campus hosted "Transformation and Change: the Reform Dividend in the Next Decade" to mark the school's 19th anniversary. The November 2 event brought together leading scholars who shared their views on China's economic reform process. Speakers included: CEIBS' renowned economics professors Wu Jinglian and Xu Xiaonian along with Xue Lan, Dean of the School of Public Policy and Management at Tsinghua University; and Sun Liping, Professor of Sociology at Tsinghua University.
 "The Reform and Innovation of Commercial Banks" was explored during the 7th Annual Bankers Forum, held on September 14 at CEIBS Beijing Campus.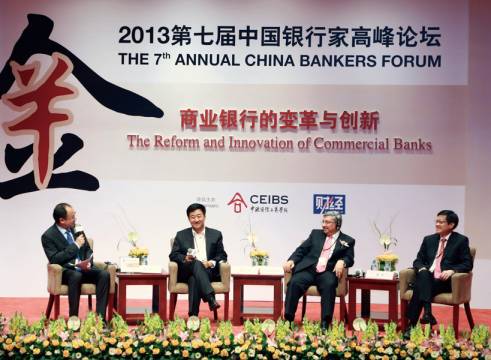 During CEIBS 2nd China Family Heritage Forum, held on June 1 at the school's Shanghai Campus, key players from global family businesses joined academics to explore the theme of "Social Emotional Wealth and Family Governance".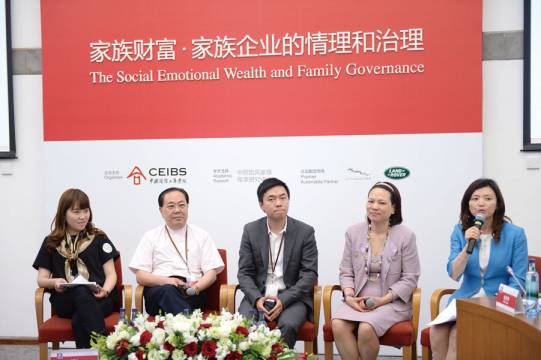 An impressive group of successful women shared their inspirational stories of starting and running their own businesses at the 6th CEIBS Alumni Entrepreneur Forum held in Shanghai on June 22.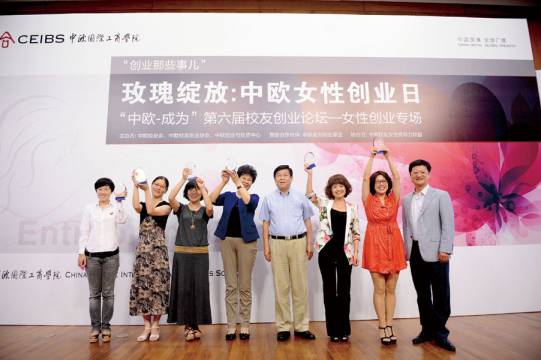 Industry experts and academics who have an interest in supply chain management gathered in Shanghai for CEIBS 1st Supply Chain Integration & Service Innovation Forum on June 25. They explored the timely and relevant issue of "Service & Innovation in Supply Chain Networks".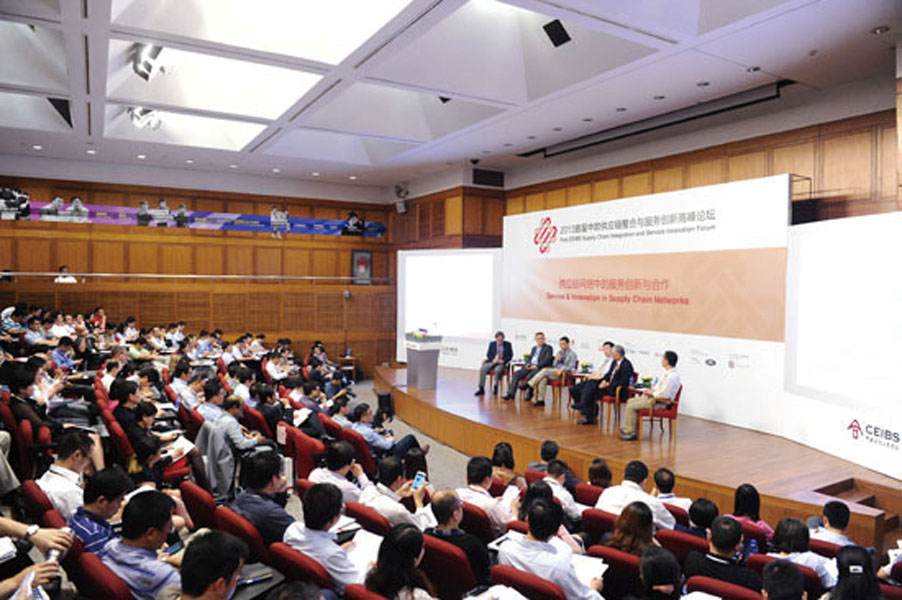 As it has in previous years, CEIBS participated as co-organizer of the 6th Lujiazui Forum 2013, hosted by the Shanghai Municipal Government, the Central Bank of China, the China Banking Regulatory Commission (CBRC), the China Insurance Regulatory Commission and the China Securities Regulatory Commission. The theme of the June 27-29 event was "A New Vision for Financial Reform and Opening Up", echoing the efforts of the country's new leaders to promote reform.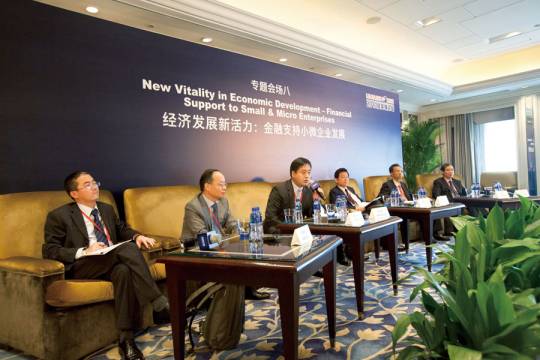 Research Focus – Several new research centres and initiatives came on-stream in 2013, including the Shanghai Government's commissioning of CEIBS to lead the development of the Shanghai MBA Case Development and Sharing Platform that focuses on management in the Chinese context. The announcement was made on July 18 during Vice Mayor of Shanghai Madame Weng Tiehui's first official visit to CEIBS Shanghai Campus since becoming Vice Mayor. Education is among her portfolio of responsibilities. Other research related news: CEIBS Research Centre on Globalization of Chinese Firms (in photo)  was launched on February 18, and the Research Centre for Emerging Market Studies – supported by Ernst & Young – was opened on July 11.