From left: William Wei, Denise Peng, Dong Jun
By June Zhu
Throughout their 24 months of study, three CEIBS EMBA 2011 BJ1 classmates – Dong Jun, William Wei and Denise Peng – often discussed the challenges faced by small- and medium-sized enterprises (SMEs) in China that lack access to credit.  There are 42 million SMEs in China, but only 3% of them are able to obtain bank loans. Meanwhile, there is a total of about RMB 18 trillion just sitting in Chinese bank accounts earning only around 0.35% interest. The three classmates brainstormed about how to build a bridge between the SMEs in need of financing and the individuals who need wealth management products.
Their solution was to set up the investment and P2P platform jimubox.com. Launched in August 2013, the company's name offers a hint about its unique characteristics. The Chinese words ji mu translate into English as 'building blocks', and the platform's wealth management products can be seen as a box of building blocks that benefit both SMEs and investors. The platform's founders can also be seen as building blocks, as they come from different countries – the CFO is American – and they have backgrounds in both the finance and IT industries.
Dong Jun, the company's CEO, has five years of experience working in international banking on Wall Street. He is also the founder of Credit Heng Management and Consulting. Jimubox's COO William Wei spent 15 years in the IT industry, and founded Innovation Technology, which eventually merged with VanceInfo. Co-founder Denise Peng is well known in China's internet circles, and currently COO of Qunar.com. She has 15 years of experience in sales, marketing, and business operation. CFO Barry Freeman was CFO at Credit Heng and in addition has nine years of experience working for US financial institutions and four years of experience providing credit and loans to Chinese SMEs.
Thanks to the founding team's efforts and their strong professional backgrounds, Jimubox has already completed more than RMB 200 million of financial transactions. TheLINK sat down with COO William Wei to find out more about this innovative internet finance venture.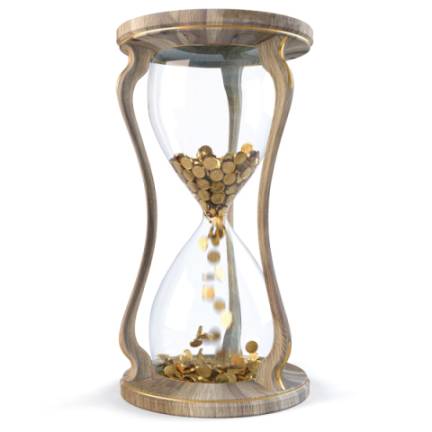 TheLINK: Last year, internet finance became very popular, including with many commercial banks, and it seems we can expect this sector to continue to grow. Will this competition be a challenge for you in the future?
William Wei: Internet finance was in the limelight last year, but to be fair, compared with traditional finance, it is still a drop in the bucket. We are never going to unseat anyone, because we can service a large market which the banks are not able to cater to. What do we bring to the table?
First, our target customers are the micro- and small-businesses who have the greatest difficult getting bank loans.  Banks lack flexibility in their business cycles and the services they provide; they are designed for large-scale credit loans. Banks are now taking advantage of the deposit/loan surplus by handling small loans; but with interest rate liberalization, I think the banks will end up continuing to serve their most lucrative market: large- and medium-sized enterprises. This is what they do best. When dealing with small- and micro-businesses, service and efficiency are more difficult to provide than capital, and that's the advantage jimubox.com brings as a P2P platform.
Second, we have invested a great deal in risk-control measures. In the six months before jimubox.com went online, we dedicated our efforts to developing a system called 76hui for off-line due diligence. It was put into commercial use before the debut of jimubox.com. Therefore, there was a strict and comprehensive system for due diligence in place since the first day jimubox.com went live. This is a powerful weapon to mitigate any risks that may emerge.
Third, geographically speaking, we chose to begin by focusing on Yunnan Province as we saw little competition there,  and in less than half a year we have helped more than 40 micro- and small-enterprises raise financing, resulting in employment for thousands of people. We are proud of this accomplishment. Towards the end of last year, we began to expand into other provinces.
TheLINK: You emphasize that one of Jimubox's principles is to rigorously control risk and not focus on quick earnings. This means you won't see much profit in the early stages. If it takes a while to see a return on your investment, is there any concern that it might eventually lessen your enthusiasm for entrepreneurship.
For all finance practitioners, security always comes first. The overseas returnees on our start-up team have experienced the subprime mortgage crisis in the US, which taught them a lot about risk. Before we can solve the problems of risk-control, any emphasis on speed is dangerous. All the co-founders agree on this.
Since the beginning of last year, internet finance has developed rapidly, attracting great interest from VC, which means earning financial support won't be a problem, so we don't need to worry about the source of capital.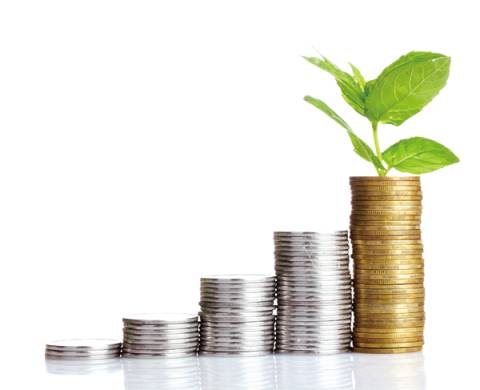 TheLINK: What do you see as the future development path for jimubox.com, and what is the company's ultimate goal?
We want to accomplish three things: develop steady and safe loan requests; provide excellent service to on-line wealth-managers; and introduce more partners to consolidate the platform. The ultimate goal is to grow into a company worthy of respect – allowing borrowers with good credit to easily obtain loans, and provide more benefits to wealth managers as well as our partners.
TheLINK: Where did the idea of launching the company come from?
The idea took shape while Denise Peng, Dong Jun and I were taking a class at CEIBS. Barry has worked with Dong Jun for many years, which is how he came to join us. We struggled for a while over the decision of whether or not to start the company, because at that time we were no longer among the first movers in the sector, and the government regulations and media environment were not in our favour. However, once we made the decision to do it, we tried our best to make it work. Today, it seems government regulations and media are more favourable. For example, the central bank is now recognizing the positive role that internet finance can play. Several non-conforming platforms were shut down in October, which served as a good lesson to investors; most of the P2P investors entering the market now are rational, which indicates that the industry is developing in the right way. We believe we made the right decision.
TheLINK: What are the advantages of a start-up team that combines professionals from both the IT and financial sectors? Has there been any difficulty in working together?
IT is only a form of technology. It will be innovative ideas and applications for the internet that will change the traditional industries. The advantage of our cross-background cooperation is obvious. We have experts who can solve problems related to many different issues, which saves us time and energy. Thanks to our strength in strategic planning, we can avoid some of the problems we might have faced if we did not have these skills. We have not had much difficulty in working together. As long as we understand each other's thought processes and respect each other's expertise, we will find the right direction.
TheLINK: Compared to your previous job, what challenges do you now face with jimubox.com?
With the exception of Denise, all of us are now working full-time for Jimubox. Compared to the others, I face the biggest challenge. Both internet and finance are totally new realms for me. On one hand, I must learn about the entire finance sector, including understanding the rules and how to be innovative. On the other hand, I must be open to the internet culture, and develop a brand new way of thinking when solving problems. I have learned a lot in the past six months.
TheLINK: Is there any advantage to starting a business with classmates?  Do you recommend this entrepreneurship model?
There is a unique advantage in starting a business with classmates. During our two-year study journey, we were able to get to know and understand each other, which shortened the breaking-in period of the business. Of course being classmates and working as partners are two totally different things; but as I have said, with a clear, common goal, mutual understanding and mutual respect we will be able to find the best way forward.
When choosing partners, it is important to find people of similar character and ideas; otherwise it will be very difficult to work together. I am so fortunate that Jimubox's co-founders really enjoy our collaboration. We hope that our company's story will inspire other CEIBS students.
TheLINK: In addition to finding your business partners, has CEIBS had any other influence on you? 
The new business is one of the gains. But I think the biggest influence that CEIBS has had is that I finally found precious time to calm down and listen to professors and classmates. I heard so many outstanding stories from various industries and business leaders.
Everyone should study at CEIBS at some point in his life!