By Lei Na
Her impeccable style, fluent English, and commitment to showcasing Chinese culture on a global stage helped Jane Fountain (EMBA 2007), Director and General Manager of Harmony Watch, stand out last Spring among the exhibitors from almost 1,500 companies that attended the 2013 BASELWORLD World Watch and Jewellery Show in Basel, Switzerland. It's the sector's most prestigious annual trade show.
Harmony distributes high-end watches from its more than 250 retail outlets across China. Its flagship store, located in Shenyang's historic Chiyoda Tower building which once served as the headquarters for the Manchurian Central Bank, is simply called Shenyang 1928. "When we bought this building, it was completely abandoned," recalls Ms Fountain. "But I told the President of Omega China that I would open the world's best watch shop here." The building has a colourful history. "It was the site for romantic encounters between General Zhang Xueliang and Miss Zhao Si (well-known lovers from the China-Japan war era)," she explains. "Back then, the third floor was a dance hall; now we are using it as a watch museum."
When renovating the building, Harmony was careful to keep its original architectural features intact. Its 3,200 square metres of commercial space has been divided into five zones. In addition to the museum, these include the sales floor, an exhibition space, a technician's room, service centre and VIP room. The flagship store's elegant interior design reflects a theme of "Classical Modernity, Luxurious Simplicity", and every feature has been carefully thought through, down to the door knobs. No detail has been left to chance.
"I've built this place into a Dream House for Harmony," Ms Fountain explains. "Many world renowned watch brands began in small family workshops. I want to build a beautiful home for watches in China that will be enjoyed by both employees and customers. It is a perfect and poetic home."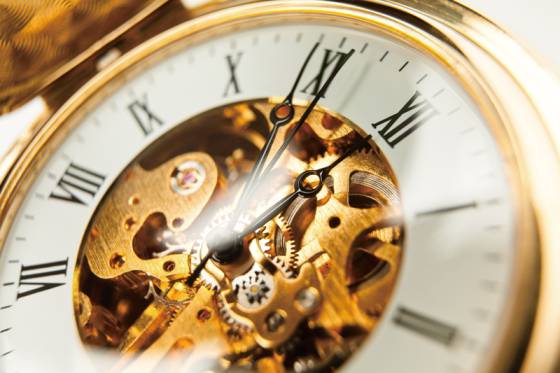 Geared for Learning
Fully aware that many young Chinese do not understand the history and culture of fine watches, Harmony provides each employee with more than 100 hours of training every year. The topics covered include the importance of aesthetics in the shopping environment, the development of a fine watch culture, and understanding how to read a customer's responses and mood.
Ms Fountain appreciates the efforts made by every Harmony employee and their dedication to the company. She looks out for everyone's well-being. "In my company, I would get angry at anyone that treats sanitation workers badly," she says. "Our company doesn't just operate for the sake of profit; more importantly, we also want to cultivate people who are happy, compassionate, down-to-earth, and inspired. This is the meaning of my life; to give, share, create, and love."
TheLINK: You were interviewed in 2013 by renowned international media such as SRF, BASEL Daily News and BBC about your perspective on being a Chinese company at BASELWORLD. How many times has Harmony participated at BASELWORLD and how does the event benefit the company's domestic business?
Jane Fountain: Harmony first attended BASELWORLD in 1999 and has participated every year since. BASELWORLD is an important platform for us to network with other watch companies, as we can order their merchandise for our customers depending on the changing demands of the market. It also allows us to get first-hand information about the latest trends in the watch industry so that we can quickly provide our customers with the latest styles.
TheLINK: You came up with Harmony's latest slogan "Get a Watch, Get a World". What was your inspiration for this?
I saw a watch that left a deep impression on me. It was so beautiful, it reminded me of the ocean, a starry night, snowflakes, and made me feel like if I wore it I would have the whole world in my hand. That feeling inspired the slogan. Many fine watches are extremely artistic; their design, materials and craftsmanship are unparalleled. Different time pieces can give me a different experience, a feeling, or evoke a memory. Sometimes I can almost imagine a watch as being alive. 
TheLINK: Harmony is committed to preserving and disseminating Chinese culture. You have communicated this through your brochures, which feature ancient Chinese poems, and with your travelling exhibition entitled "Western Craft & Eastern Elegance". Is this really part of your corporate culture or is it just a marketing hook for selling watches?  
We want to bring the culture of fine watch appreciation to China as well as encourage dialogue with the West about Chinese culture, philosophy and art. We try to do this through our events as we believe that such exchanges can help develop mutual understanding that can facilitate further cooperation. Incorporating art and culture in an environment that brings together Chinese and Western culture is what sets Harmony apart from other watch companies. It is not just about business, or chasing a trend, it comes from our corporate values which show our appreciation for the art and craft of watch making.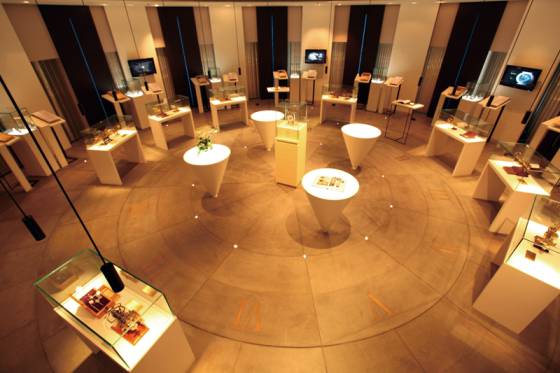 TheLINK: You have developed many innovative approaches to marketing and management, among these is your "three-tier marketing" theory and your Key=BSC2 concept. Can you explain these?
Aesthetics is the top priority for a luxury brand. Our customers come to us to purchase works of art rather than a mere commodity. Luxury products tell a story of beauty, dreams, and tradition. This is the premise for all our business activities, and it is crucial to sell this to all employees. This is how I came to create my three-tier marketing theory. The three layers are:
- Surface-level Marketing. This refers to the marketing activities and processes aimed at providing customers with a delicate sensory experience. It is the foundation for the entire marketing plan. I often say wrist watches are like poems, our product displays are like paintings. This means that we have strict regulations for every detail of the retail environment, beginning with how each watch, and its price tag, are displayed. We want to create the best experience for what customers see, hear and smell.
- Mid-level Marketing. This is where we try to better satisfy the customer's need to know more about our products and the culture of our brand as they begin to decide on their purchase. 
- In-depth Marketing. These are the marketing activities aimed at satisfying our customers' emotional and psychological needs. We want to bring them a greater sense of happiness, so our employees must be excellent friends and consultants for our customers.
Our business has developed quickly; we are opening more than 50 new retail outlets every year. Everyone needs to know how to prioritize their many tasks. To help with this I designed the Key=BSC2 concept. Key refers to the company's key focus, and it equals Brand, Staff, Customer and Channel. Every week my staff report on how they incorporate these elements in their daily work. The nurturing and development of a brand, the training and cultivation of employees, the service and surveying of customers, the maintenance and development of channels, all these are important aspects of their reports. They have to be down-to-earth, have clear aims and objectives, and be realistic. Since it was implemented, Key=BSC2 has been very beneficial and has helped Harmony stay ahead of the fierce competition that we face.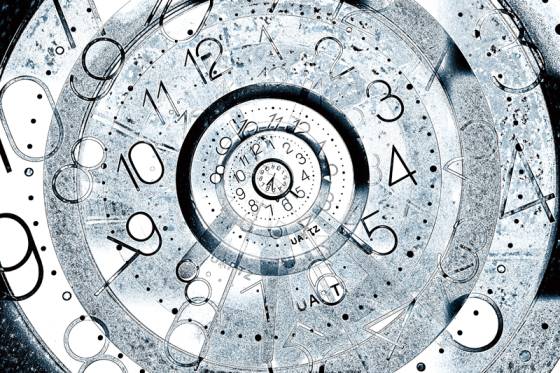 TheLINK: How did you win the trust of so many world renowned watch makers and get them to agree to allow you to distribute their brands – for some you are even their exclusive distributor?
When a company grants you the right to distribute their watches, it means they recognize you can bring something to their brand. The cooperation must benefit both parties, so in our negotiations we try to put ourselves in their shoes. We base our terms on our understanding of Chinese consumers. No brand can develop without excellent retailers. Harmony's values are honesty, standardization, professionalism, and care. We create value for our partner brands through our sincerity, hard work and superior service. I often emphasize that one needs selfless devotion to accomplish a goal.
TheLINK: What's the difference between China's watch brands and the well-known Western brands?
World renowned fine watches have different branding, features and target customers. China's watch market is far from mature, and domestic watch brands are currently far behind foreign brands. I remember once meeting a foreigner who was then an airline CEO and who is now a consultant to a very influential Macao company. He excitedly asked me to look at his watch and guess what brand it was. I could tell instantly that it was a famous brand. He told me it was the first fine watch that he had bought, early in his career in 1977. It is natural for most Europeans to talk about watches in conversation but this is still very rare in China.
TheLINK: How did studying at CEIBS help your career?
CEIBS gave me a whole new approach to life, and ushered me into a brave new world of learning. First, I went through the half-year CEO Leadership Programme. I was surprised to find how amazing the lessons were. More importantly, the ideas I got from the professors helped direct me along the path of continued learning. I went on  to do the CEIBS EMBA and other CEO programmes. I not only learned from the professors but also from those around me at CEIBS. Sitting in the classroom, I enjoyed feeling like a student, knowing that I had such a vast sea of knowledge to drink from. That is a very good thing.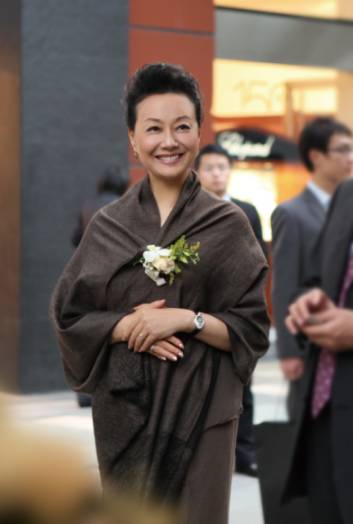 Jane Fountain's Awards & Achievements
2013: Named "Asian Brand Person of the Year" by the Organizing Committee of Asian Brand Conference.
2010: Harmony ranked among the "Ten Outstanding, Innovative Asian Brands" by (ABAS) Experts Committee and Asian Brand Conference.
2010: Named among "2009 Top 100 Chinese Businesswomen" by World Eminence Chinese Business Association.
2008: Named as "30 Years of Reforms and Opening Up of China: Outstanding Chinese Woman Entrepreneur" by the China Academy of Management Science.
2006: Named among "Top Ten Private Enterprise Innovative Women Entrepreneurs" by Women Entrepreneurs Chamber of Commerce of the All-China Federation of Industry & Commerce and Organization Department, part of the All-China Women's Federation.