By June Zhu
In 2010, 28-year-old Ho Renhua left his New York consulting job at Bain & Company, moved to China and took on the role of Assistant Vice President and Country Head (China) for Banyan Tree Holdings Ltd. As the eldest son in a second-generation family business, Ho has spent the last three years finding the balance between making his own mark and contributing to the company's future growth, and learning from company founders as he continues to benefit from their years of wisdom and expertise.
His father Ho Kwonping, who founded the company in Thailand in 1994, is Executive Chairman and his mother Claire Chiang is Senior Vice President while his uncle Ho Kwoncjan is Chief Designer and Architect.  They are among Banyan Tree's more than 12,000 employees. The company is a leading manager and developer of premium resorts, hotels and spas in the Asia Pacific. It has close to 30 resorts and hotels, over 60 spas and 80 galleries as well as three golf courses.
Three years into the job, 31-year-old Ho has proved himself in the highly competitive China market. His key responsibility is helping to run the country's regional headquarters in China. It has over 120 employees across various business units such as operations, marketing, investments and design. Ho has represented the group and spoken extensively at various hotel industry events including the China Hotel Development Conference 2011 and China Hotel Investment Conference 2012. He seeks out every opportunity to augment his leadership skills and is now enrolled in CEIBS Advanced Management Programme. Read on as he explains what it is like to have a key role in a second-generation family business.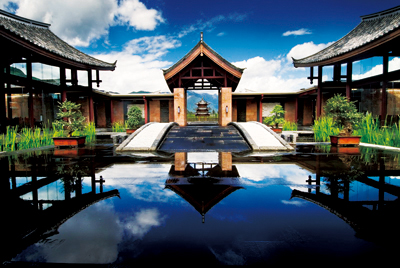 TheLINK: How did you prepare yourself for a leadership position in the family business? 
Ho Renhua:  I began working with Banyan Tree in 2010. But before that, I'd done several internships in different departments of the company as a teenager. This included general hotel management, sales and reception. When my father started Banyan Tree in Thailand in 1994, I was already 12 years old. So I was able to experience the company's entire start-up process as I learned from my father and other founding members. Later, I drew on those memories and lessons learned for inspiration.  In addition to my internship at Banyan Tree, I also had a part-time job with an investment company in Shanghai in 2005. I learned a lot about investment while there. Prior to joining Banyan Tree in 2010, I worked full-time with the consulting firm Bain & Company in New York, then in Hong Kong where I got experience in private equity, due diligence, portfolio strategy and performance improvement. This improved my ability to assess investments. However, the hotel industry is definitely different from consulting. So I needed to learn on the job – from my counterparts, from business partners including real estate developers, government officials, and property owners. The Chinese market changes so fast; as a foreign company, we must learn how to quickly adapt to these changes. In China, there is no substitute to experiential learning and being on-the-ground – that has been my biggest takeaway from the last three years.
TheLINK: You worked with Bain & Company for more than three years, why did you decide to join the family business, and why choose China as the location from which to work? 
There were two main reasons why I left Bain and joined Banyan Tree. First, in 2010 Banyan Tree had been maintaining good growth momentum in China, and it needed a regional manager as even more growth was anticipated. We had five hotels in China then, and now the number has risen to nine. In the last three years our regional headquarters has almost doubled in size and we have strengthened key departments such as Legal, Finance and HR. My challenge and focus will be team building.
Second, I felt that I had learned a lot while at Bain and it was the right time to put this knowledge into practice. My relationship with my father is one of deep mutual respect and understanding and he had always promised me freedom in choosing my career. After I graduated from university I went to New York, then Hong Kong where I got to know more about Asia and China. I realized the importance of this region, then it occurred to me that maybe it was the right time to join Banyan Tree. In 2010, I finally took the plunge.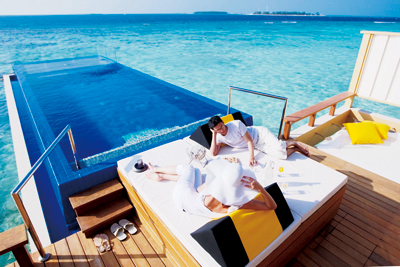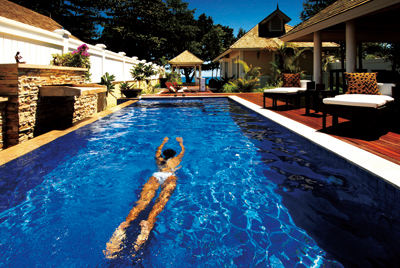 TheLINK: In terms of Banyan Tree's expansion in China, what's the biggest challenge you've had so far?  
There will always be challenges, they will never disappear. The most difficult time for me was 2011, my first year in China. The difficulty was more a psychological one than operational. I was so young and new in China and only had the lessons I had learned from Bain then. The transition was challenging.  I also needed to face problems specific to China: how to communicate with government officials, how to woo clients, how to negotiate, how to tackle the problem of brain drain and to enhance the competitiveness of our talent, as well as how to deal with difficult stakeholders. For the entire year, I was relearning everything I had learned from the consulting industry and business school. By the second year I was focused on learning the business and developing internal credibility. This year, it is all about developing our market leadership, as a company and as a brand. Now I am still learning, more than ever, with a bit more wisdom and focus, hopefully! 
TheLINK: In addition to innovation and developing new products/markets, what are some key elements to keeping a family business viable and successful? Are any of these measures unique to family businesses or can they be applied to businesses in general?
As a growing business, Banyan Tree's advantage lies in its own culture and people. We are a big family. Compared with other companies, though our scale is smaller, we are more sustainable because of family members' natural connection and shared values handed down from generation to generation. My mother, as an experienced and successful business woman as well as a social activist, spearheads our development efforts in China and I observe and learn a lot from her in the way she deals with people internally and externally. I spend a lot of time with my father on all his trips and learn through seeing and doing.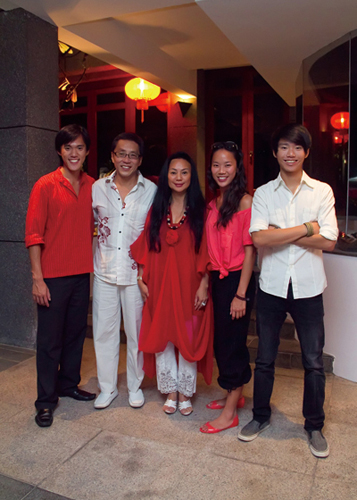 TheLINK: In family businesses there is often a struggle to find the right balance between 'family' and 'business'. What advice do you have to offer on this issue?
We have pride in what we do, and we hope to share this with all our associates. We also have a small family (I have two younger siblings), so it is important to keep the entire family engaged in the growth of the business. Conversation, mutual respect and listening are of utmost importance. In this regard, my parents have placed strong emphasis on listening to us, and I respect that a lot.  We hope to build this business for a long time to come.
TheLINK: What are Banyan Tree's future plans in the Chinese Market?
By the end of 2015 we plan to operate 15-18 hotels in China, scattered among almost every province. In addition to hotels, we are now trying to develop real estate projects in cities including Chengdu and Huangshan. We hope Banyan Tree will be known as an aspirational brand instead of a luxury brand. We will provide the same excellent service to each client, whether he is a government official or a university student on honeymoon. We hope that the experience is distinct, intimate and inspirational.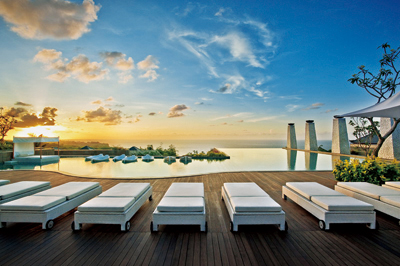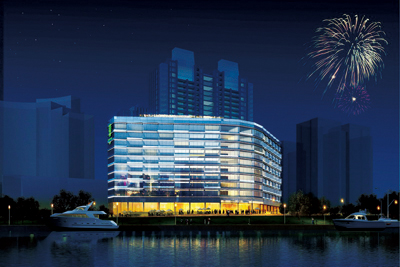 TheLINK: Three years into the job of heading Banyan Tree's China operations, how confident are you that you can make a significant contribution to the company's future growth?
Only time will tell, and in China one has to be patient and diligent. I am confident in my abilities, but ultimately this is a team effort.  In its early stages, a family business relies mainly on the initial vision. But by the second generation, it's harder to keep the business on a fast development track and there are many more things to be done: shaping the market, improving work flow, and building the team. My parents have set me a good example of wisdom and diligence, and for me, as the second generation leader, the challenge will be to build, sustain and grow the team. We will work hard and I am confident we can do it. We are very optimistic about our growth in the long term.