While healthcare poses similar challenges of access, quality, affordability, and innovation to all countries globally, effective solutions will be responsive to country-specific culture, value, socio-economic development stage and demographics. The CEIBS Center for Healthcare Management and Policy facilitates transporting knowledge, information, expertise, experience and good practice in healthcare between China and the world. The Center plays a leading role in health care management and policy in China through research and teaching as well as providing policy-relevant solutions.
    To support research and teaching that enhance socially responsible innovation, entrepreneurship and management, as well as effective regulation in the Chinese healthcare system.
    To  stimulate discussion, research projects and interaction among CEIBS faculty in different disciplines on managerially relevant problems in the healthcare sector. 
    To support student interests in the healthcare field by providing timely, relevant courses and course materials, hands-on learning experiences, and unique networking opportunities to help them become effective healthcare leaders. 
    To engage our alumni network by initiating conversations between CEIBS faculty and students and healthcare industry executives on the challenges facing their organizations and innovative, forward-looking solutions to address them. 
    To provide a platform to encourage dialogue and exchange among scholars, healthcare industry leaders and government health policy makers. 
Social responsibility: We want our work to be helpful for industry growth and management practice, to be beneficial for people's health and welfare, and to promote healthy economic and social development. 
Open mind: We will learn from the experience and lessons of other people, groups, and countries. We welcome and respect different opinions, ideas and thoughts. We encourage healthy debating, arguing, and criticizing. 
Team work: While we provide room for individual creativity and academic independence, we strive for working and cooperating as a team in teaching and research through co-teaching, collective projects, and exchanging ideas. We believe in 1 + 1 > 2. We hope every member of our team benefits from supporting and helping each other's healthy growth as well as from the growth as a group.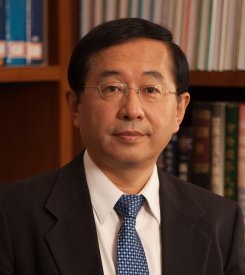 John (Jiangnan) Cai, Director of CEIBS Centre for Health Care Management and Policy 
Prof. Cai is Director of CEIBS Centre for Health Care Management and Policy at CEIBS. He has been involved in teaching, research and consulting work at universities, consulting companies and the government over twenty years in both the U.S. and China. He was the cofounder of the Institute of Economic Development and Business School at the East China University of Science and Technology (Shanghai) and the first Chair of Department of Public Economics at Fudan University. 
He has also affiliated with Tufts University and Shanghai University of Finance and Economics and previously affiliated with Brandeis University. He received his Ph.D. in Public Policy from the Heller School for Social Policy and Management Brandeis University in 1997, his MA in Economics at Fudan University in 1984 and his BA in Economics at East China Normal University in 1982.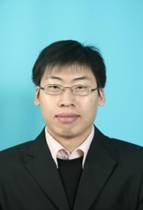 Henry (Fang) Han, Administration Assistant 
Henry Han is the administration assistant at Center for Healthcare Management and Policy. Prior joining the center, he worked at CEIBS Marketing Department (Marketing and Innovation) as a senior marketing research assistant. He completed many teaching cases under the supervision of professors. Henry graduated from China University of Political Science and Law with bachelor degree, and got his master degree in international relationship from East China Normal University. Henry won many awards as a student at schools, such as excellent student leader and scholarships.

Shangen Chen, Research Assistant
Shangen Chen is research assistant of CEIBS Center for Healthcare Management and Policy, mainly responsible for assisting the research, teaching and other activities & events of the center. Prior to joining the center, he worked as research assistant of Europe-China Business Management Training (BMT) Project Office at CEIBS, which is led by Prof. Hellmut Schütte, Distinguished Professor of Management, European Chair for Global Governance and Sino-European Business Relations. Chen's research topic is the corporate battlefield in China and beyond – competing and cooperating between Chinese companies and multinational companies, under the background of an expanding "good-enough" market attractive both to  Chinese companies and multinational counterparts. He wrote several cases under this topic including "Reaching High: Sany's Internationalization" and ""Drilling Holes" into China: Bosch Power Tools" as well as cases about medical device industry. He also took part in the survey of hundreds of company executives organized by the BMT project. Chen got his degree of Master of Science in International Business and Trade from University of Gothenburg in 2010, and the degree of Bachelor of Management in E-Commerce from Xiangtan University in 2007. 
Core faculty and Researcher

Jaume Ribera, Port of Barcelona Chair of Logistics, Professor of Production and Operations Management
Prof. Jaume Ribera holds the Port of Barcelona Chair of Logistics at CEIBS, China. He is professor of operations management at IESE Business School and CEIBS and visiting professor of several others business schools in different countries. He was also awarded a Fulbright fellowship to pursue doctoral studies in the US. Prof. Ribera holds an M.Sc. in operations research and a Ph. D. in mathematical systems theory from the University of Florida, and a doctorate in industrial engineering from the Universitat Politècnica de Catalunya, where he is associate professor (currently on leave of absence). He is also on the Faculty of the Institute for Media and Entertainment, in New York. 
Prof. Ribera served as deputy dean of faculty at IESE Business School from 1993-2001. He is the president of the European Operations Management Association and was formerly secretary of the U.S. Operations Management Association (1992-97). He serves on the editorial boards of the International Journal of Operations and Production Management and the Harvard Business Review China. His current research interests lie in the areas of operations improvement management, health systems management and project management. He has published teaching materials (case studies, technical reports and electronic workbooks), academic research (Transportation Science, International Journal of Operations and Production Management, etc.) and casebooks and textbooks on these topics.
Ramakrishna Velamuri, Professor of Entrepreneurship;  Academic Director (Global EMBA Program); Chair of the Department of Management, CEIBS
Rama Velamuri is the Academic Director of CEIBS's Global Executive MBA and was the Academic Director in 2009 and 2010 of the Global CEO Program for Latin America, which is offered jointly with the Wharton School and IESE Business School. He was previously on the faculty of IESE Business School for four years (2003-2007), where he was the Academic Director of the Global Executive MBA and the Inside India programs. He has taught as a Visiting Professor at the Indian School of Business (ISB) since 2004. 
His research has been published or is forthcoming in both academic and practitioner journals such asJournal of Business Venturing, Entrepreneurship Theory and Practice, Long Range Planning, Organization Studies, Journal of Business Ethics, Journal of Management Development, and Financial Times Mastering Management among others. He is a member of the editorial board of Journal of Business Venturing. He was co-editor of a book entitled Entrepreneurship in Emerging Regions Around the World (Edward Elgar Publishing) and has also published several book chapters and approximately 30 case studies. 
Dr. Velamuri has six years experience as a manager in the International Division of Grupo Tudor, one of Spain's largest manufacturing companies. During his tenure at Grupo Tudor, he lived for three years in Britain and one year in Germany. He also has eight years experience as a full time consultant to US, Indian and Spanish clients. He has carried out a number of assignments for the World Bank and the International Finance Corporation (IFC). He has experience as an investor, board member and advisor to entrepreneurial companies, and regularly coaches entrepreneurs on operational and fund-raising strategies.
Jeongwen Chiang, Professor of Marketing   Chair of Department of Marketing, CEIBS
Dr. Chiang Jeongwen is Professor of Marketing at CEIBS since January 2010, where he is also Chair of the Department of Marketing. He previously taught at Cheung Kong Graduate School of Business and the National University of Singapore as Professor of Marketing. Dr. Chiang's previous academic experiences include University of Rochester, Washington University in Saint Louis and Hong Kong University of Science and Technology.
Dr. Chiang received his B.A. at National Taiwan University; M.A. at Rutgers University and Ph.D. at University of Minnesota, all in Economics. His research areas cover competitive analysis, consumer choice, new product development, market forecasting, and consumer satisfaction. Dr. Chiang's research has been published in journals including Marketing Science, Management Science, and Strategy Management Journal. He served as the regional editor-in-chief of International Journal of Research in Marketing and International Journal of Marketing Education, and on the editorial board of Journal of Marketing Science.
Adjunct, Visiting, and Affiliated Faculty and Researchers

Mingshan Lu, Ph.D., Associate Professor of Economics, University of Calgary, Canada
Prof. Lu is an Associate Professor in the Department of Economics at University of Calgary, where she has been on the faculty since 1997, after earning Ph. D. in economics from Boston University. She also holds an adjunct faculty appointment at Department of Community Health Sciences at University of Calgary; a fellow at the Institute of Health Economics in Alberta. She has been a Visiting Associate Professor at Centre for Health Economics Research and Evaluation (CHERE), University of Technology, Sydney, Australia, as well as Hong Kong University of Science & Technology.
Prof. Lu is a health economist whose research expertise is on health care financing issues, with a focus on the economic incentives in different funding and payment systems. Her research program spans the following topics: design and impacts of health care payment systems, risk adjustment and fund allocation, paying for quality in health care, inequalities/disparities in health and health care, global health and health sector reform in China, economics of substance abuse and mental health, and economics of knowledge translation in health care. Dr. Lu has done innovative and original research in performance-based contracting and alternative payment methods for physicians. Through applying economic theories and econometrics methods to evaluate the impacts of health care financing methods, her work has led to publications in top field journals in health economics and empirical economics. Her studies have contributed to a better understanding of how economic incentives could be used in health care payment to improve system performance.
Prof. Lu will teach a MBA course on Health Care Systems, Policy and Reform at CEIBS in July 2012.

Arthur Daemmrich, Ph.D., Assistant Professor of Business Administration, Harvard Business School, USA 
Professor Daemmrich is an assistant professor of management in the Business, Government and the International Economy Unit at Harvard Business School and a faculty member of the Healthcare Initiative. His scholarly work focuses on the managerial and public policy dilemmas that arise for firms and regulators as they seek to control health, economic, and environmental risks. Prof. Daemmrich's research includes analyses of regulation, innovation policy, and international business, with a particular focus on the pharmaceutical, biotechnology, and chemical industries. 
At CEIBS, Daemmrich is launching a new research project into innovation and regulation of biomedical information, focused on electronic medical records and accountable care systems. Healthcare technologies designed with the intention of benefitting patients through greater information gathering and analysis will confront profound questions concerning their relationship to privacy, corporate monopolies, and consumer choice. Broadly, this research seeks to analyze how different national histories and policies concerning privacy and the regulation of corporate and government use of biomedical data will affect health insurance, care delivery, and biopharmaceutical innovation in the future.
Before joining the HBS faculty in 2007, Daemmrich was the founding director of the Centre for Contemporary History and Policy at the Chemical Heritage Foundation in Philadelphia. He holds a Ph.D. in Science and Technology Studies from Cornell University and a B.A. in History and Sociology of Science from the University of Pennsylvania.
Prof. Daemmrich will be a visiting professor at CEIBS for the 2012-2013 school year. He will teach an EMBA course Management of Health, Environmental, and International Regulatory Risk.
International Advisory Board
The leaders of the International Advisory Board provide oversight and guidance to the work of the Centre. Board members are selected from among academics, industry leaders and public policy makers.  The board provides input on the CEIBS healthcare curriculum, offers opinions on research priorities and projects, supports student internship and permanent placement efforts, and assists in promoting the Centre.
Honorary Chairman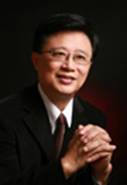 Xiaoming Zhu, Executive President and Professor of Management, CEIBS; Zhongtian Chair in Management, CEIBS; Former Vice Chairman, the Shanghai Committee of the Chinese People's Political Consultative Conference; Member of the International Academy of Management 
Dr. Zhu Xiaoming is Executive President and Professor of Management at CEIBS. As an expert enjoying the State Council's special subsidy, he was offered the position of adjunct professor and Ph.D. Advisor of College of Economics and Management, Shanghai Jiao Tong University. He is also adjunct Professor and Ph.D. Advisor in Shanghai University of Finance and Economics.
Zhu Xiaoming served as Vice-Chairman of Shanghai Students Federation from1979 to1983 (the 9th session), Deputy Director of Shanghai Bureau of Textile Industry, General Manager of Shanghai Jinqiao Export Processing Zone Development Co. Ltd. and Deputy Director of the Administrative Committee of Shanghai Pudong New Area. From 1995 to 2003, he served as Deputy Secretary-General of Shanghai Municipal People's Government and Chairman of both Shanghai Foreign Economic Relation and Trade Commission and Shanghai Foreign Investment Commission. From 2003 to 2008, he served as Deputy Director of the Standing Committee of the Shanghai Municipal People's Congress. From 2008 to 2011, he served as Vice Chairman of the Shanghai Committee of the Chinese People's Political Consultative Conference. 
The major honors awarded to Dr. Zhu include "Most Outstanding Chinese Entrepreneur" in 1994 by Asiaweek; the 3rd Prize for "Science and Technology Advancement in Shanghai" in 1985, the 2nd Prize for "Science and Technology Advancement in Shanghai" in 1995, the 2nd Prize for "Shanghai Policy-making Consultation Achievement" in 1998, the 1st Prize for "Shanghai Policy-making Consultation Achievement" in 2004 and Distinguished Award of the International Academy of Management in 2008. 
Dr. Zhu assumed the positions of Vice Chairman of China Society of Industrial and Applied Mathematics, Vice Chairman of Shanghai Society of Industrial and Applied Mathematics, and Director of Pudong New Area Evaluation Committee of Senior Job Title and Director of Shanghai Evaluation Committee of International Business Engineer.

Ling Li, Ph.D., Professor of Economics, the National School of Development, Beijing University
Dr. Ling Li is an economics professor at the China Centre for Economic Research (CCER) of Peking University, China. She was an associate professor with tenure at the Department of Economics of Towson University, USA, 2000-2003. Dr. Li serves as the chief advisor to the Chinese Central Government's Commission on Healthcare Reform. She is also a Vice President of the Chinese Health Economics Association, a Vice President of the Gerontology Society of China. Dr. Li's current research interests and teaching fields are Health Economics and Economics of Aging. Dr. Li received her Ph.D. in economics in 1994 and her M.A. in economics in 1990, from the University of Pittsburgh, and her B.S. in Physics from Wuhan University, China in 1982.

Kevin A. Schulman, MD, MBA , Professor of Medicine, the Gregory Mario and Jeremy Mario Professor of Business Administration, Duke University, USA
Dr. Schulman is a professor of medicine and the Gregory Mario and Jeremy Mario Professor of Business Administration at Duke University. He is an associate director of the Duke Clinical Research Institute at the Duke University School of Medicine. At Duke's Fuqua School of Business, he serves as director of the Health Sector Management Program, the Master of Management in Clinical Informatics, and the Centre for the Study of Health Management. Dr. Schulman received his MD from the New York University School of Medicine and his MBA, with a concentration in health care management, from the Wharton School of the University of Pennsylvania. He completed a residency in internal medicine at the Hospital of the University of Pennsylvania and is board-certified in internal medicine.
Dr. Schulman's research interests include economic evaluation in clinical research; health services research and policy, including access to care and the impact of reimbursement and regulatory policies on clinical practice; and medical decision-making, especially in patients with life-threatening conditions. He has published more than 300 papers and book chapters; his peer-reviewed articles have appeared in the New England Journal of Medicine, JAMA, and Annals of Internal Medicine. He is a member of the editorial/advisory boards of the American Journal of Medicine, American Heart Journal, Health Services Research, and Value in Health.

Dr. Yingkang Shi, President of West China School of Clinical Medicine of Sichuan University, President of West China Hospital
Prof. Shi currently serves as the President of West China School of Clinical Medicine of Sichuan University, President of West China Hospital, Supervisor for PhD Candidates in Thoracic and Cardiovascular Surgery, Hospital Administration and Medical Informatics. He graduated from Department of Medicine of Sichuan School of Medicine in 1977 and obtained a master's degree in Clinical Medicine from Sichuan School of Medicine in 1982. From 1989 to 1991, he was a visiting scholar at National Heart, Lung, and Blood Institute of National Institutes of Health in the U.S. In 1992, he became the Director of Cardiovascular Thoracic Surgery Department and was approved to be a supervisor for PhD. candidates in this field by the Academic Degree Commission of the State Council in 1993. In this year end, he became the President and Vice Secretary of the Party Committee of West China Second University Hospital. When Sichuan University merged with West China Centre of Medical Sciences, he became the President of West China School of Clinical Medicine of Sichuan University and West China Hospital.
Professor Shi serves as the Vice President of Chinese Hospital Association (CHA), Vice President of Chinese Medical Doctor Association (CMDA), Standing Director of Chinese Medical Association (CMA), Chairman Candidate of Cardiothoracic Surgery Department of CMA, Vice Chairman of Traumatology Department of CMA, Vice Chairman of Official Committee on the Teaching of Clinical Medicine of Department of Higher Education of Ministry of Education, Vice President of Cross-Straits Medicine Exchange Association, Member of the Council of China Medical Textbook Steering Commission, etc. 

Wynand van de Ven, Ph.D., Professor of Health Insurance, Erasmus University Rotterdam, Netherland
Since 1986 Dr Wynand van de Ven is professor of Health Insurance at the Erasmus University Rotterdam. His teaching and research focus on regulated competition in health care, competitive health insurance market, risk equalization, managed care, risk selection and priority choices in health care. He has experience as a governor and adviser of insurance companies, political parties, government, research institute, hospitals and other health care organizations. He serves (served) as member of many advisory committees and the editorial Board of scientific journals. As a consultant, e.g. for the World Bank and the World Health Organization, he has studied the health care systems in Chile, Ireland, Israel, New Zealand, Poland, Russia, South Africa and Sweden. He is one of the founding fathers of the European Risk Adjustment Network. Previous positions include Programme Director of the Master Health Economics, Policy and Law at Erasmus University and Chair of the iHEA Jury-Committee for the annual Arrow Award for best paper in health economics. Dr Wynand van de Ven wrote his thesis "Studies in Health Insurance and Econometrics" at Leiden University.

Wei Yu, Ph.D., Professor, Shanghai University of Finance and Economics
Wei Yu, Ph.D., Professor, Senior Deputy Dean, School of Public Economics and Administration; Director, Centre for Health Policy and Administration, Shanghai University of Finance and Economics; Adjunct associate, Centre for Health Policy, Stanford University. He served as an assistant professor at Boston University Medical School between 1996 and 2000, a fellow at Stanford's Centres for Health Policy and for Primary Care and Outcomes Research, and a health economist at Health Economics Resource Centre, U.S. Veterans Affairs Health System between 2000 and 2006. 
Dr. Yu's research interest includes healthcare financing policy, evaluation of healthcare service and variation in healthcare utilization, and healthcare cost for the elderly. His recent research focuses on China's health system reform, hospital cost management, performance evaluation, insurance payment method.  He is a board member of Shanghai Health Insurance Association and also a member of the editorial board for China Health as well as China Health Policy Research. Dr. Yu obtained his Ph.D. at Clemson University in U.S. in 1992 and completed post-doctoral training at Boston University in 1996.
We plan to gradually develop four levels of education components in Healthcare Management and Policy: 1) All students, 2) MBA Program, 3) EMBA Program 4) Executive Development Program.
Healthcare courses are offered as electives to ensure that all CEIBS students are exposed to healthcare issues.
The required curriculum incorporates healthcare cases and topics in many courses ranging from Marketing and Finance to Entrepreneurship and Strategy. This ensures that all students will understand the industry from various functional perspectives. 
Students may choose field-based research projects specific to their particular healthcare interests.
MBA students can choose from a variety of elective courses in healthcare management and policy. Course descriptions of these elective courses include:
Health Care Systems, Policy and Reform
This course introduces students to the fundamental tradeoffs and principles common to all health care systems. Students will learn how to apply basic concepts and analysis tools to understanding the special features of health care markets. Specifics of health care financing policy and reforms from selected health care systems that are of particular interest will be discussed. International comparisons will allow students to draw valuable lessons about different practices across different systems. More importantly, this highly interactive course is designed to help students to establish a conceptual framework to understand and influence the process of health policy making, and to understand the current and future trend of healthcare financing policy.
Economics of Health and Health Care
This course provides a framework for understanding the economic factors underlying the healthcare system and the intersection of its agents (consumers, payers, providers, suppliers). The course focuses primarily on the structure and economics of health insurance and the demand for healthcare; pricing and reimbursement of drugs, vaccines, medical devices and hospital services; the economics of biomedical research; disease-management programs; and cost-benefit analyses employed by payers and consumers of healthcare products and services. The purpose of this course is to introduce both the language and key concepts of health economics that are relevant to the policy debates and discussion involving the health care delivery world.
Management of Healthcare Organizations
This course introduces students to the concepts, theories, and practical problems of managing health care organizations. Case material is drawn from hospital, HMO, group practice, public health agency, and for-profit company settings. Students gain a better understanding of the range of strategic and operational problems faced by managers, some of the analytic tools to diagnose problems, and the role of leadership (and management) in improving performance. Performance based management is an important component of this course, including quality of care, safety, effectiveness of care, patient oriented care, and cost control (efficiency).
Management of Life Science Industry
This course examines the key pricing, marketing and management strategies in life sciences, including sampling, detailing, direct-to-consumer advertising, reference pricing, value-based pricing, branding, patenting, generic competition, and benefit designing. The conceptual and analytic framework will include economic and managerial principles, as well as social, legal, regulatory and ethical considerations. Tensions and trade-off among those dimension in life science innovation, marketing and management will be carefully explored and examined. 
EMBA students can choose to participate in a module on the essentials of healthcare management and policy (3-4 days):
Healthcare Essentials from An Executive's Perspective
This course helps students to understand what an executive needs to know about health and healthcare in order to run a successful business. This course critically examines the health conditions that drive productivity loss and work absences. It assesses the strategies in terms of direct economic incentives, indirect health benefit design and medical preventive care to improve health in order to improve productivity and reduce cost burdens. This course also combines basic knowledge included in the four MBA courses described above.
Executive Development Program
The Centre cooperates with CEIBS Executive Education Department to develop training programs.
1) Hospital Executive Training Program
CEIBS' Experience in Leadership Development Program for Hospital Executives 
As China deepens its healthcare system reform, the traditional hospital president appointment system has started to show its disadvantages. Many expert-type presidents lack both knowledge and practice in management, so there has been an increasing demand for hospital management education. From 2000, CEIBS has offered the Hospital Management Program in cooperation with the China Health Economics Institute (CHEI), Eli Lilly, and Shanghai Pharmaceutical Co., Ltd. This was a one-of-a-kind initiative jointly launched by the healthcare sector and the education sector that has helped facilitate healthcare reform in China.
In order to further promote executive education in the hospital management sector,the CEIBS Diploma in Hospital Management Program (DIHMP) was launched in 2003. Based on 10-years of experience in the operation of DIHMP and in light of the current circumstances, CEIBS has redesigned DIHMP and launched a new program named "Leadership Development Program for Hospital Executives (LDPH)" in 2010. LDPH aims to equip individuals in senior management positions with a comprehensive and systematic set of international concepts and tools that can be applied to China's healthcare system. The program is tailored for senior hospital administrators to complement their medical expertise with management skills to improve hospital management and operation in a more complicated market environment.
As one of the pioneers in teaching and research of hospital management in China, CEIBS is committed to the maintaining its leading position in business management education by continuously improving and updating its programs. To date, number of participants in the CEIBS DIHMP has exceeded 400. Through lectures and case studies, participants have gained a systematic understanding of hospital management, and have successfully applied what they have learned to improve their hospital operations. Participants of this Program are well recognized for their excellence in the industry, many of whom have been promoted or entrusted to further responsibilities during and after their studies in this Program.
Selected Professors on the Hospital Training Program


Xinge Zhao, Professor of Finance and Accounting, Associate Dean, Director of Part-time Finance MBA Program, CEIBS
Professor Zhao is Professor of Finance and Accounting, Associate Dean, and Director of Part-time Finance MBA Program at CEIBS. Professor Zhao joined the School in 2005. Prior to joining CEIBS, he used to be a faculty member at School of Business Administration, College of William and Mary in the U.S. He received his bachelor's degree from Peking (Beijing) University, and earned his Ph.D. degree from Northwestern University, both in economics.
Professor Zhao's research is focused on mutual funds, investments and portfolio management, investor behavior and protection, bank wealth management product market in China, and managerial accounting. He has published in Journal of Business, Journal of International Business Studies, Journal of Banking and Finance, Financial Analysts Journal, and Caijing-Financial Series. He also co-authored an academic book. His research and opinions have been featured in global media, such as CCTV, China Daily, Economic Observer, China Business News, and Moneyweek in China, The New York Times, International Herald Tribune, Institutional Investor, Smart Money, and CBS MarketWatch in the U.S., Reuters in the UK, Le Figaro and Les Echos in France, andThe Edge Singapore in Singapore.

Jian Han, Associate Professor of Management
Dr. Jian Han is Associate Professor of Management at CEIBS. Prior to joining CEIBS, she was Assistant Professor and Doctoral Tutor of Organization Management in Guanghua School of Management, Peking University. Dr. Han's research and teaching interests mainly focus on how to integrate HR management with characteristics of different levels (individual, team and corporate) in an effort to improve organizational performance.
Dr. Han's research has been accepted for publication in leading international journals such as Journal of Applied Psychology, Personnel Psychology, Human Resource Management, International Journal of Human Resource Management, Journal of Career Assessment, Organizational Research Methods, and Academy of Management Best Paper Proceedings. She also published several book chapters in the field of employee staffing, managing workforce diversity, and cross-cultural management. Dr. Han was the principal investigator (2007-2009) on the Chinese NSF project of "Managing Workforce Diversity and Innovation". She also published in leading Chinese management journals such as Management World, Economic Science, and PKU Business Review. She is an expert columnist for Chief HR Officer.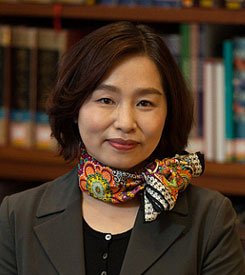 Sophie Chen, Senior Research Fellow and Lecturer of Management
Dr. Chen is a Senior Research Fellow and lecturer of management in CEIBS. Her previous teaching experience includes delivering lectures in the China Institute of Banking and conducting tutorials in the Business School of The University of Auckland. She had worked as a senior executive for several companies in the securities and credit rating industry for several years. Dr. Chen has been in providing training and consulting services for domestic companies and organizations.
Dr. Chen received her Ph.D from The University of Auckland, majoring in the Management and Employment Relations. Dr. Chen's research has been published in academic journals including the International Journal of Human Resource Management, the Asia Pacific Journal of Management, and Employee Relations. She is also a regular contributor to popular Chinese business magazines. Dr. Chen has also authored and contributed to the writing of several textbooks, one of them was granted the Research Excellence Award in the 1990-1991 academic year by Renmin University of China. She served the Asia Pacific Journal of Management as an anonymous reviewer.
2) Specific training program based on request
Training program for: health insurance managers, government health agency officials, and pharmaceutical company managers.
CEIBS supports leading players in the healthcare industry with talent development and executive education to help healthcare organizations meet their growth aspirations. Our client list includes:
Eli Lilly 
GE Medical System 
Novartis 
J&J Medical 
Xi'an Janssen (XJP) 
Sanofi-Aventis 
Wyeth 
AstraZeneca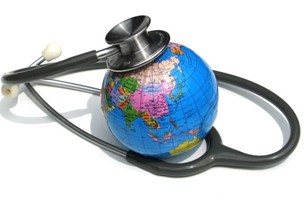 Research projects for the CEIBS Centre for Healthcare Management and Policy are usually faculty-driven, but can also involve students.
Long-term Research Projects
Long-term projects focus on one or two select areas, enabling the Centre's research group to specialize in specific areas of Healthcare. The factors that guide our selection include: 1) data availability 2) social impact and 3) interests and strengths of our researchers.
Health Insurance Research
1) To establish a long-term cooperation with a city or province to build a database of health insurance claim data.
2) Potential studies include insurance payment methods, establishing a universal health insurance system improving insurance management, improving the healthcare delivery system, measuring healthcare quality and costs, and controlling healthcare expenditures.
Value-Based Healthcare Management
1) To establish a series of value indicators to measure the performance of healthcare delivery system and quality of healthcare.
2) To establish a process to manage healthcare organizations based on their performance.
3) To establish incentives and a regulatory system to encourage value-based management. 
Management of Chronic Disease and Long Term Care
We would like to research on how commercial, market and policy initiatives can increase the cost efficacy of chronic disease management and long-term care, and limit the overall cost impact of chronic disease and long-term care on the Chinese economy.
Health Technology Assessment and Strategic Investment
1) Health technology innovation is a key driver for medical expenditure and investment. With the advancement of chemical, biomedical, biologic, device technology and Chinese medicine, the identification of cost-effective health technology is critical for corporations to adopt new technology and make strategic investments. 
2) We critically assess the efficacy, safety and cost-effectiveness of emerging health technology in the areas of chemical, biomedical, biologic and device technology and Chinese medicine, envisioning the shifts in demand due to changing disease patterns and demography. 
3) We also examine the regulatory role and pricing strategies that may influence the success of new technologies in the market place.
Health Data System for Government Health Authorities
1) To select a city/province to establish a long-term cooperative relationship.
2) To design a set of database and data components for health authorities.
3) Possible datasets include: health status, behavior, utilization, and expenditure survey, healthcare provider data system, and healthcare resource data systems.
Ideas for Short-Term Research Projects
Short-term year-long team projects also create impact and influence. The factors that guide our selection are: 1) interests of our researchers 2) social impact 3) feasibility and quick turn-around. 
- Health insurance payment reform
- Public hospital reform
- Drug pricing reform
- Alternative treatment
- Reform of physician employment system
- Medical and drug separation 
The products of these projects could be in the format of policy papers, policy briefing, research papers, collected paper volumes for publication, and media reports. 
Health care Management and Policy Cases
The dynamic and often complex nature of healthcare makes it ideally suited for the development of provocative case studies that reflect the most recent issues in healthcare management and healthcare innovation. Healthcare cases can be used in both healthcare courses, as well as the core CEIBS curriculum.
The complicated and dynamic nature of China's healthcare reform and transition highlight the importance of understanding the practical issues and factors in real life cases. Case studies summarizing real experiences and lessons can also provide the basis for developing theories and policies.
We encourage cooperation between our external researchers and Centre researchers in producing cases.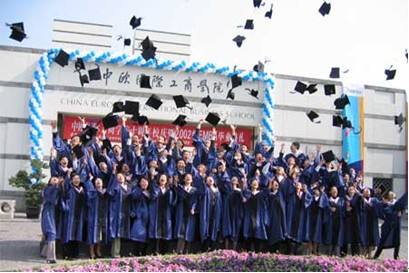 Pharmaceutical companies: 345
Hospital: 256
Medical device: 143
 
Selected Alumni in Health Care 
Song, Ruilin 
Executive Director of the Research Centre for Medicinal Policy, Chinese Pharmaceutical Association; Adjunct Professor, CEIBS; Consultant of CEIBS Hospital Management Education Advisory Committee; Guest Professor of Peking Union Medical College 
Xiong, Xianjun
Vice President and Secretary-General of China Health Insurance Research Association; Deputy Director of Institute of Social Security of Ministry of Human Resources and Social Security
Lu, Fengxia
Director of Drug Price Evaluation Centre, National Committee of Development and Reform
Zhang, Wei
General Director, Department of Drug Registration, China Food and Drug Administration
Qian, Jin
General Director, Department of Food Export and Import Safety, China General Administration of Quality Supervision, Inspection and Quarantine 
Xu, Hang
Chairman, Mindray (A China medical device company with its US sub-company and on NYSE)
Huang, Yunlong
Vice President, China Resources Double-crane Pharmaceutical Co., Ltd.
Zhang Guanfu
President, Guizhou Xinbang Pharmaceutical Co., Ltd.
Wu, Wentao
Chairman and CEO, Hainan Levtec Pharmaceutical Co., Ltd.
Yin, Xiaofeng
CEO, Beijing Fresenius Kabi (a Germany company in infusion therapy and clinical nutrition)
Zheng, Zehui
CEO, Urit Medical Electronic Group Co., Ltd.
Wu, Xunxian 
Chairman and CEO, Guilin Woodpecker Medical Instrument Co., Ltd.
MBA healthcare club
The MBA healthcare club now has 70 members including MBA students and exchange students, many of which have professional backgrounds in healthcare.
Mission
The Club, as a student body, aims to provide a platform for students who have interest in the healthcare industry to get the knowledge and learn the development of the industry both in China and abroad, to interact with alumnus with industry experiences and to approach company leaders in healthcare industry.
Activities
CEIBS MBA Healthcare Club holds multiple events every year. Annual activities include:
• Alumni Mixers: Mixers give alumni working in healthcare-related industries and opportunity to share experience and network with current students. 
• Faculty-student meetings between professors from Healthcare Management and Policy and club members
• Speakers and Networking: Speakers will be selectively chosen based on club members' interests. Topics will range from care delivery, innovation, and entrepreneurship to commercialization and venture capital. 
• Community team-building activities: Club members can share their understanding of Healthcare.
• Company tourS: Members will have opportunities to visit companies to better understand how companies in healthcare industry operates. 
Management team
Jin Wan, President
Dihan Shen, Vice President
Ansuman Mohanty, Vice President
Sean Zhang, Vice President
Contact information: mbaclub_healthcare@ceibs.edu
Annual China Health Care Forum 
CEIBS China Health Care Forum has become one of the most influential annual industry events in China since 2005. The forum brings together the highest profile academics, government officials, company executives and hospital presidents to share new insights into China's evolving health care industry. It is characterized by open dialogue, reflecting the value of CEIBS as an academic and therefore neutral, non-partisan host.
Universal Health Insurance: Dream and Reality
(CEIBS web link for Health Care Forum)
The world economy is going through a new round of shakeups and transformations. The Chinese economy, facing insufficient external demand, has to take up the challenge of promoting sustainable economic growth by relying more on domestic consumption. How can China further improve the living standard and well-being of its whole population through improving income redistribution and expanding social security? This becomes a critical issue for China to continue economic development and maintain social stability.
Just three years after the Chinese government announced the new healthcare reform plan in 2009, the enormous undertaking has shown great progress, with 1.2 billion rural and urban residents covered by the basic social health insurance. This progress is unprecedented in human history, but it is just a prelude to China's odyssey in its new healthcare reform, which is projected to last for 10 years and will have an impact on all stakeholders in Chinese society. How can China improve its current health care system, efficiently allocate precious health resources, improve health care quality, and satisfy the increasing demand of rural and urban residents for health care? How can China reduce the gaps among the three social health insurance schemes, so that the dream of a universal health insurance can be truly realized sooner? As the health care reform moves forward, more and more new challenges have to be faced.
Nevertheless, the Chinese government is already deeply aware of the importance of health care reform to a harmonious society, and has expressed increasingly strong and clear intentions to promote the reform. This forum will provide a platform for opinion leaders, government policy makers, and industry forerunners to exchange ideas and information, and offer suggestions and recommendations on how to deepen China's health care reform.
On June 12, 2011, Agfa HealthCare today signed a three-year partnership agreement with the China Europe International Business School (CEIBS), joining CEIBS Corporate Network as a sponsor of CEIBS Centre for Health Care Policy and Management. The program seeks to foster academic and industry cooperation on healthcare through a network of mutually beneficial partnerships. The partnership agreement supports Agfa HealthCare's commitment to the Chinese market, to innovation and to the continuous improvement of healthcare globally. 
About Agfa HealthCare 
Agfa HealthCare, a member of the Agfa-Gevaert Group, is a leading global provider of diagnostic imaging and healthcare IT solutions.  The company has nearly a century of healthcare experience and has been a pioneer on the healthcare IT market since the early 1990s.  Today Agfa HealthCare designs, develops and delivers state-of-the-art systems for capturing, managing and processing diagnostic images and clinical/administrative information for hospitals and healthcare facilities, as well as contrast media solutions to enable effective medical imaging results. The company has sales offices and agents in over 100 markets worldwide. Sales for Agfa HealthCare in 2010 were 1,180 million euro.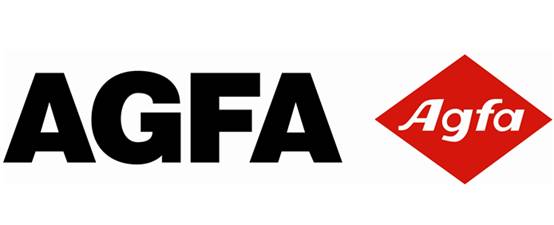 Royal Philips Electronics of the Netherlands
Royal Philips Electronics of the Netherlands is a diversified Health and Well-being company, focused on improving people's lives through timely innovations. As a world leader in healthcare, lifestyle and lighting, Philips integrates technologies and design into people-centric solutions, based on fundamental customer insights and the brand promise of "sense and simplicity".
Headquartered in the Netherlands, Philips employs approximately 116,000 employees in more than 60 countries worldwide. With sales of EUR 23 billion in 2009, the company is a market leader in cardiac care, acute care and home healthcare, energy efficient lighting solutions and new lighting applications, as well as lifestyle products for personal well-being and pleasure with strong leadership positions in flat TV, male shaving and grooming, portable entertainment and oral healthcare.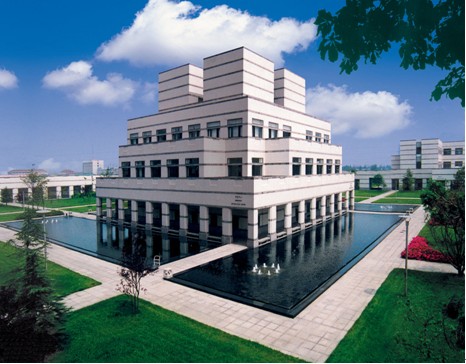 China Europe International Business School
Centre for Health Policy and Management 699 Hong Feng Road, Shanghai 201206 (Map)
Tel: +86 21 2890 5167
Fax: +86 21 2890 5650
Email: mbaclub_healthcare@ceibs.edu