By Kelly Chen & Joyce Chen
When Hocheng Chiu established a small family-run pottery workshop in Yin-Ko, Taiwan in 1931, it never occurred to him that his modest family business would eventually become an internationally renowned manufacturer of bathroom fixtures – Hocheng Group (HCG). Throughout 83 years of sticking together in good and bad times, all three generations of the Chiu family have been guided by their credo, "harmony brings success".
Scott Chiu, the current Chairman of HCG China, represents the company's third generation. Despite being the founder's grandson his route to the top wasn't easy. As a child, he was deeply impressed by the entire family's dedication to the business. After graduating from UC Berkeley in America, Scott Chiu made a solo journey back to Asia and began as an ordinary employee with HCG Philippines. Four years later, he moved on to mainland China and worked his way up to become Board Chairman of HCG China. He is methodically and strategically making his mark on the family business as he works to ensure its continued prosperity.
Earlier this month, he attended the 2nd China Family Heritage Forum held by CEIBS where he shared HCG's experience in family heritage, and offered suggestions for the sustainability of family businesses in China. Read on as he shares, during an exclusive interview with TheLINK, his views on how the family of Chiu can be a source of inspiration for other Chinese family businesses.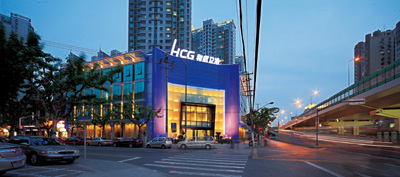 TheLINK: How did your family bring HCG from Yin-Ko in Taiwan to the international stage? What's your family's secret in ensuring continuous development?
Scott Chiu: Looking back, every turning point in the history of HCG was an attempt to leave the Red Ocean for the Blue Ocean.
It was not until he was in his 40s that my grandfather Hocheng Chiu, by then a retired policeman, started Hocheng Pottery Manufacturing. At that time, there was no tap water in Yin-Ko and every family needed something in which to store water. As a result, all the local pottery factories were busy making various kinds of water containers. In 1955, when tap water became available in urban areas, grandpa realized that he needed to find a way to differentiate HCG from other pottery makers. He also realized that people had begun to attach greater importance to quality standards and pursue a healthy lifestyle. So HCG started to develop modern sanitary ware such as flushable toilets. We are proud to be the very first toilet manufacturer in Yin-Ko. In the 1970s and 1980s, Taiwan's economy was booming rapidly. The demand for building materials was also soaring, bringing a huge opportunity for HCG. After years of fast development, HCG went public on the Taiwan Stock Exchange in 1991.
Even with our success at home, we never forget to create new opportunities in "Blue Oceans" – the Philippines, mainland China, Hong Kong, North America, etc. Each new market means huge progress for us. Despite fierce competition from numerous international and local brands in a larger and more complex market, HCG always manages to turn in a great performance. It has now become one of the world's Top 10 sanitary ware groups.
TheLINK: What's the role of your family members in HCG? What's your family's approach to management?
HCG doesn't have a fixed approach to management. We learn from doing and adjust our methods accordingly. I am sure this is the same for other family business.
After my grandpa established the company, my uncles played a very important role in the early years of HCG. To me, they are more of a "Generation 1.5" than the company's second generation. My cousins and I are "Generation 2.5".
When HCG was in its infancy, all the family members were engaged in the operation. My grandmother was responsible for cooking the meals. My father and his brothers helped in the workshops. They were assigned different responsibilities according to their individual capabilities. For instance Junrong Chiu, one of my uncles who is now 83 years old, was our top salesman. Back then, every morning he would pack toilets in bags, ride a tricycle to the Yin-Ko railway station and then take the train to Taipei. He wouldn't go back home until he had sold all the toilets. This is how HCG made it in the early days: united as a family while doing different jobs.
When the third generation took over HCG, the management approach was adjusted. In earlier years, the seven branches of the big family would each choose their own representative who would serve as one of seven board directors. The management right was transferred to the heads of each business division. Since 2000, professional managers have been employed to take charge of the company's operations. The role of our family has changed; we are now shareholders whose main duty is to support and supervise professional managers. Now, instead of holding operational and managerial positions, our family members serve on the board of directors.
As my cousin Ken Chiu – the current Chairman of HCG – says, the uneven votes from seven branches truly ensure that the board works effectively.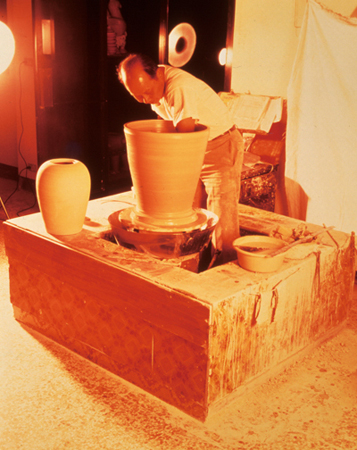 Hocheng Chiu
TheLINK: Judging from your decision to major in engineering management while at college, it appears your initial plans did not include a job at HCG. When did you decide to join the family business?
It was a coincidence. There was never any pressure from my father.
After college graduation, I was wondering what I should do next. At that time, HCG had just expanded its business to the Philippines where it began to construct factories. I took my father's advice to do an internship there. However, I never thought I would stay for four years.
Kidnapping was common in the Philippines then, so I took my mother's surname to avoid being a target. No one there knew my real identity. I can still remember my early days in the Philippines as a project supervisor: wearing rain boots and a bamboo hat.  Later, I worked in various positions: purchasing, administration, human resources, management, etc. During my four years in the Philippines, I learnt a lot, I gained an understanding on every aspect of business management. Witnessing a company grow out of nothing was a valuable experience for me.
Four years later, HCG became a strong competitor in the Philippine market and I decided to return to Taiwan. Back home, I first tried to start my own business. I opened a pub and a restaurant but found it was just not for me. Life in Taiwan was too comfortable. A young man should go out to explore the world, gaining more experience. There is only one way to gain experience: Experience = Time × Pain. You can either gain experience little by little over a long, long time, or suffer from great pain to instantly gain enough experience. I decided to choose the latter and give myself a chance to face challenges. This is why I finally decided to join HCG.
During the next board director re-election after I had made up my mind, I volunteered to help expand the market in mainland China. I learn through doing. One step after another, I became who I am today.
TheLINK: What kind of planning do you think a family should make in terms of family heritage? What's HCG's experience?
Many people are amazed that all our family members can work together in one company. It isn't easy, especially for Taiwanese companies. A lot of family businesses break apart by the second generation. It's essential for family businesses to build a family culture and a consensus on family heritage planning.
As the Chius, we all grow up believing in the credo "harmony brings success" and we have a close relationship with each other. All this cannot be separated from the wisdom of my grandparents. When they were still alive, they had already talked to their children and made arrangements on heritage. Every family member is clear about his/her duty. In my opinion, family heritage is more than "who the  inheritance goes to". What matters most is that there are clear rules on heritage.
More than ever before, there is a lot of information available so the owners and operators of family businesses do not lack related knowledge. What they need most is the right attitude about family heritage. Family members may sometimes be resentful or harbour grudges against each other. In non-family businesses whose only aim is to maximize profits these issues do not matter at all. However, a family-run business cannot ignore these disturbing factors.
TheLINK: For your family and HCG, what is the crucial factor in ensuring successful business development and heritage?
First and foremost, the family business should thrive, or the family will simply break apart.
Second, an effective board of directors should be established. Many family businesses don't consist of a properly-functioning board. Parents might make decisions on heritage while having dinner with their children. A board of directors is a very important mechanism of self-governance. Problems such as whether a family member is qualified for a certain post should only be settled through a fair evaluation process during a board meeting. There should be a clear boundary: board meetings for business issues, family meetings for family issues.
TheLINK: CEIBS has launched a research centre for family heritage. What are your expectations of it?
Academics overseas have done extensive research on family business: how to deal with financial planning during succession, how to set up an effective board, how to launch a family trust fund… I hope the professors and alumni from CEIBS can share their wisdom on these aspects.
I am the Regional Co-Chair of Young Presidents' Organisation (YPO) North Asia. Our organisation has more than 20,000 members around the world, many of whom are from family businesses. There has been an academic collaboration between YPO and Harvard Business School for more than 50 years. YPO also partners with LSE and other academic institutions. As a leading business school in Asia, CEIBS would also be a great partner for YPO.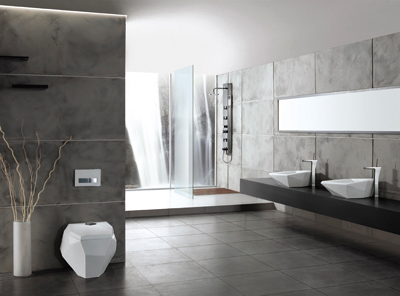 About HCG
Established in Yin-Ko, Taiwan by  Hocheng Chiu in 1931, Hocheng Group has been dedicated to manufacturing sanitary ware for almost a century. The company has been very aggressive in new product development/launch in areas such as building materials, precision ceramics and kitchen facilities. HCG is the only Chinese original brand among the global Top 10 sanitary ware groups. It is also the only listed sanitary ware company on the Taiwan stock market. It boasts more than 55% market share in Taiwan. HCG's products are distributed to more than 60 countries worldwide. In addition to its Taipei headquarters, over the years HCG has established a global network consisting of manufacturing and business operations in Beijing, Shanghai, Suzhou, Xiamen, North America, the Philippines, South Korea, Indonesia, etc.
Since entering the mainland market in the last two decades, HCG has now become a Top 5 sanitary brand in mainland China.