By Janine Coughlin
The world's leading luxury brands may have distinct styles and personalities but last year they all had one thing in common – earnings reports that showed a dramatic slowdown of growth in the once red hot China market. In 2011 the luxury sector saw around 30% growth in the Chinese market, this slowed to 7% in 2012, then fell to around 2% in 2013, according to the Bain & Company 2013 China Luxury Market Study, which expects growth to be sluggish again this year. To cope with this surprising reversal of fortune, brands are now rethinking their China strategies.
The rapid change in market environment is due in part to the widely publicised frugality and anti-corruption campaign introduced by China's new leadership at the end of 2012. But the campaign has not had the same effect on all categories, explains CEIBS Adjunct Professor of Marketing Michel Gutsatz, who is also Director of DBA and MBA at Kedge Business School. "The ones who have been impacted most are the categories that relate to guanxi and "official" consumption. These include products such as watches – for example people would come into a store and buy 20 watches because they had 20 gifts to give – and wines and spirits, particularly cognac, because of the restrictions on banquets. Some Chinese liquor brands like Maotai and Wuliangye as well as high-end restaurants and hotels have also been affected," he explains. "If you look at it from this perspective you can see immediately the impact of President Xi Jinping's anti-corruption and frugality policies, and that is important because it means it will continue to affect those categories. They've got to find other customers elsewhere, for private consumption. The easy days have ended."
This echoes what Mr Bruno Lannes, Bain & Company Partner, says. "This is a long-term evolution. The artificial spend has gone out and now people are spending like you and me. You spend what you have earned and you are very selective and it's a personal type of consumption, or personal gifting," he explains.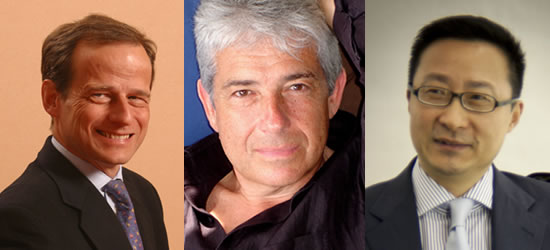 From left: Bruno Lannes, Michel Gutsatz and Edward Lu
Savvy Shoppers
Lannes says that the savvy shopping sense of Chinese luxury consumers has also contributed to the slowdown on the mainland. "Chinese are buying more outside of China. In fact around two-thirds of their purchases are made either in western markets or Hong Kong and Macau," he says. "The reason for that is because there's a price difference, a very important one, between China and the rest of the world. Also Chinese are travelling a lot more, their businesses are a lot more globally integrated and for holidays they are also travelling the world a lot more openly and freely than before. They take these opportunities for travel to buy what they need in terms of western goods."
Chinese consumers are among the best-informed consumers in the world, he says. "They know everything, and they are able to access the best information and of course get the best deal as a result of that information," Lannes explains. "They are also able to check with their friends through all types of social media on what they think about a brand or colour; they can take a picture in the store of a jacket they are thinking of buying and send it to their friend and get feedback immediately and decide whether to buy it. These behaviours – always on, always connected, extremely well informed – I think are quite unique to the Chinese."
The price shopping savviness of Chinese consumers has also resulted in the rise of parallel channels, known as DaiGou, on the mainland. The Bain & Company study shows that in 2013 nearly 60% of Chinese used DaiGou – professional buying agents and websites – to purchase luxury goods from overseas, where prices are lower.
Shipping costs and import duties are the main reason for the higher price tag for luxury goods sold in brands' retail outlets and department stores on the Chinese mainland. "Now if you're a private person, you're going to buy in Hong Kong, Macau or in Europe," says Prof Gutsatz. "The price structure is something like 20-30% less expensive in Hong Kong and Macau than on the mainland, and maybe 50% less expensive in Europe."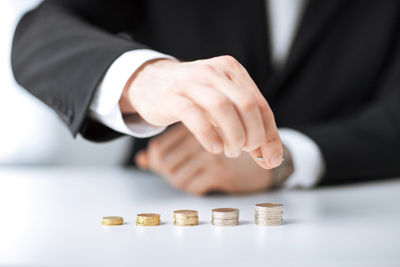 Maturing Tastes
The tastes of Chinese luxury consumers are also maturing, explains CEIBS EMBA 1995 alumnus Edward Lu, who has been working in China's luxury sector for almost 20 years, first at L'Oréal, then Montblanc and now as an entrepreneur; in 2011 he founded the cosmetics company Organic+. "People no longer want a bag with a big logo. They are more mature and they are buying goods which are suited to them," Lu says. "People are starting to improve their quality of life in the way that they buy the products they need and love. They are starting to buy products to reward themselves, not to demonstrate their 'face', as the Chinese used to do."
Today, it's all about the individual. "Chinese consumers have come to understand that to look different and to look 'yourself' is not by carrying a bag that everyone else has, it's by wearing something that nobody else has, or mixing and matching between two brands in a way nobody has thought about," says Lannes. "You look unique, you look yourself, you look differentiated and you look happy. This is a gradual evolution which is happening first in Beijing and Shanghai because that's where the brands have the most presence and that's where the appeal of differentiation is the strongest."
New Attitude
These various changes have combined into something of a perfect storm that is now forcing luxury brands to rethink their approach to the Chinese market. "Before, no one cared about client segmentation, or finding answers to question such as 'How do I grow my customer base?' 'How do I grow my business with my existing customers?' These are things that mass market brands have been doing for years because that's the only way they can survive," says Prof Gutsatz. "Now some of the luxury brands are adopting real market segmentations and developing new ways to address their customers. They are moving away from the 'one size fits all' attitude."
Lu concurs. "I used to say that in luxury, we lead consumers. We don't care about what you want to buy – we give you this and you take it. Today, they need to do things like what we do in cosmetics. We do a lot of consumer research and try to understand the needs of the consumer so we can develop those products for the consumer to use," he says. "The luxury industry probably needs to be less arrogant, to listen to consumers' needs."
Luxury brands have also started putting a lot more effort into educating Chinese consumers about their history, heritage and culture. Mercedes Benz announced plans last year to build a museum in Beijing while Chanel staged an exhibition in Shanghai called "Little Black Jacket". Hermès recently began bringing some of its craftsmen to China, and has them creating their works in the public areas of high-end shopping malls.
"They don't sell at these shows, they just show. They transfer knowledge, they educate," explains Prof Gutsatz. "They organise it in a very posh way. It's very beautiful. Luxury brands are event creators. They will have very exclusive events for VIPs, but they will have these more mass events because they want customers to be aware of what the brand is about."
He adds that this is also an investment in the future, a way of introducing the brand to today's middle class consumers who cannot yet afford such products. "Luxury is all about a dream. It's about 'When can I have that expensive item, when can I buy it?'," says Prof Gutsatz. "The more you make people salivate and say 'Oh, I want THAT! I really want to buy myself an Hermès tie,' it's good for the brand."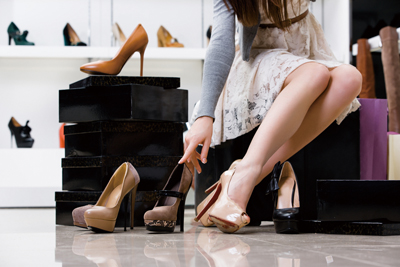 Fashion Forward
Lannes says that there are also some bright spots emerging in China's luxury landscape. Bain & Company's research shows sales shifting away from men's categories, which were among the growth drivers before the slowdown, while women's categories and fashion are now picking up the slack. "It's an interesting transformation that is happening with this slowdown. It's not just a slowdown, it's a transformation within that slowdown which is interesting to watch," he says.
This shift towards fashion also presents a new set of challenges for brands. "Fashion is a category that is a lot harder to manage," Lannes says. "You need to manage inventories and collections, you need to have more space in the store to be able to show all the different looks that are in your collection. You need to change your showroom a lot more frequently to show the latest arrivals. It's a different set of skills that are required and I think some brands will have prepared themselves for it and others may not have and will have to do so."
The need for managers with the right skill set points to what Prof Gutsatz describes as the most difficult issue for luxury brands in China – a talent shortage. "The level of the staff is not up to expectations," he says. "There are two things that are happening. The first is high turnover and the second is high expectations of Chinese customers as to what the service should be."
However the challenging business environment is creating opportunities for Chinese premium luxury brands looking to carve out a place in the market. "There's a big move now to either create or buy a Chinese upscale brand or even mid-market brands," says Prof Gutsatz. "It's a very recent phenomenon that is happening." Among the examples he highlights are Shang Xia, a made-for-China brand funded by Hermès; the Chinese jewellery brand Qeelin which is now part of the Kering conglomerate, and BMW's new Zinoro electric car brand that the automaker created exclusively for the Chinese market.
"The luxury market in China is slowly transforming itself," says Lannes. "Gradually we see that it is evolving towards a much more normal market. In some senses the market has evolved to be closer to the US market or the western market. I think there is some positive news there."