CEIBS & WEF – Two CEIBS Night receptions, two teams of faculty participating in the discussions among global thought leaders and follow up classes on CEIBS Campuses over the past year have solidified the school's presence at the prestigious World Economic Forum. A September 12 WorkSpace Session entitled "Achieving Global Success in a Chinese Way" was the first session of this kind that the school has developed with WEF organizers.
Taiwan Ties – Taipei Mayor Hau Lung-bin delivered his first-ever address to EMBA students in mainland China during a visit to CEIBS Shanghai Campus on July 4, part of his official visit to the city. During a CEIBS EMBA Master Class, Mayor Hau spoke on "Urban Governance – Cooperation, Competition and Challenges between Government and Enterprises".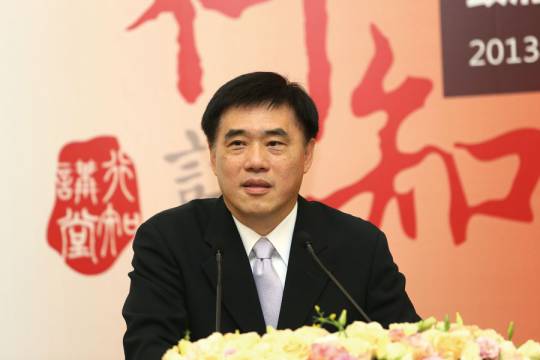 Sino-Spanish Dialogue – In commemoration of the 40th anniversary of Sino-Spanish diplomatic relations, CEIBS hosted a roundtable discussion on June 27 which focused on bilateral economic relations between the two countries. Among the guests was Ambassador of Spain Mr Manuel Valencia.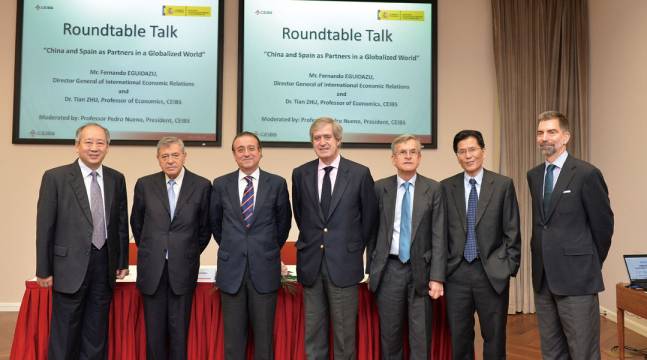 Shanghai Research – Vice Mayor of Shanghai Madame Weng Tiehui made her first official visit to CEIBS Shanghai Campus on July 18 as the school launched two important initiatives: the "Shanghai MBA Case Development and Sharing Platform" and "CEIBS Centre for Arts & Cultural Studies".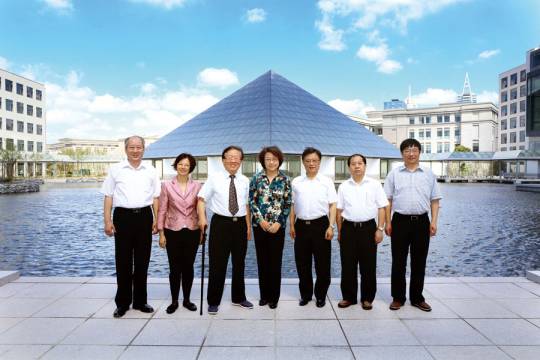 African Affairs – Several European Ambassadors and senior business executives from around the world attended an Executive Forum hosted by the CEIBS Africa Programme on October 16, where CEIBS Sino-Europe Dialogue Chair Professor Romano Prodi gave the keynote address. Prof Prodi is former Prime Minister of Italy, former President of the European Commission and UN Special Envoy to the Sahel.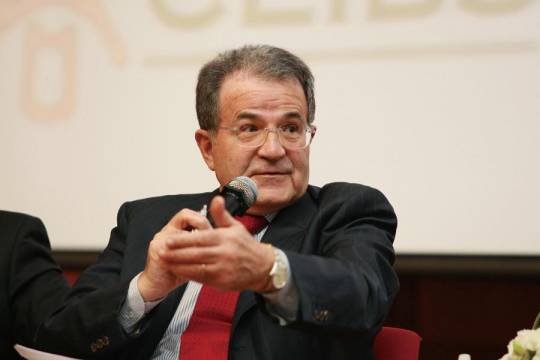 US Entry – CEIBS Alumni Association USA Chapter (CAA-USA) was launched in New York City on July 28 with more than 120 alumni registered, making it the largest of CEIBS' overseas Alumni Associations.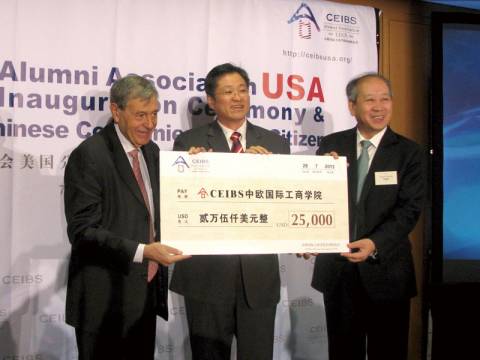 Zurich Roundtable – The CEIBS Alumni Switzerland Chapter (CASA) and UBS hosted a roundtable on the topic of "China in the next five years: what it means for the rest of the world". More than 140 guests made their way to the Grünenh in Zurich on January 21 to hear the speakers' views on the thought provoking topic. Participants included then CEIBS Dean and Vice President John A Quelch; CEIBS Associate Dean & member of the Management Committee Prof Xu Dingbo, CEIBS Professor of Economics and Finance Xu Xiaonian, CEIBS Professor of Management Han Jian, Peking University Professor of Economics Li Ling and UBS Vice-Chairman Wealth Management Alain Robert.