By Lei Na
After a brief ceremony to mark the unveiling of Greenwoods Lecture Hall, George Jiang (CEO 2008), Chairman of Greenwoods Asset Management, makes time in his busy schedule for an interview with TheLINK. He doesn't talk much; but he doesn't need to. The nimble wit in his replies is enough. There's no secret formula for being a successful investor, he says; it's all about years and years of very hard work.
When the topic of his generous contribution of a lecture hall to his alma mater is raised, he brushes it off with a smile. "I really didn't donate that much," he says modestly. After a few moments to collect his thoughts, he adds, "Education is the only tool that people of my generation have to shape our destiny; it has made us what we are today."
Jiang has had a long-running love affair with education. He was admitted to the Finance Department of Wuhan University after placing second among Zhejiang Province's liberal arts students who sat the annual national college entrance examination. Throughout his busy career and entrepreneurial journey, he often carved out the time to study at renowned universities in China and overseas. As a result, he's not the typical 'financial upstart'; there's a slight hint of a scholarly air about him. He does not devote a lot of time to rattling off a long list of awards won by his company but comes alive when he's talking about his work. It is obviously his passion.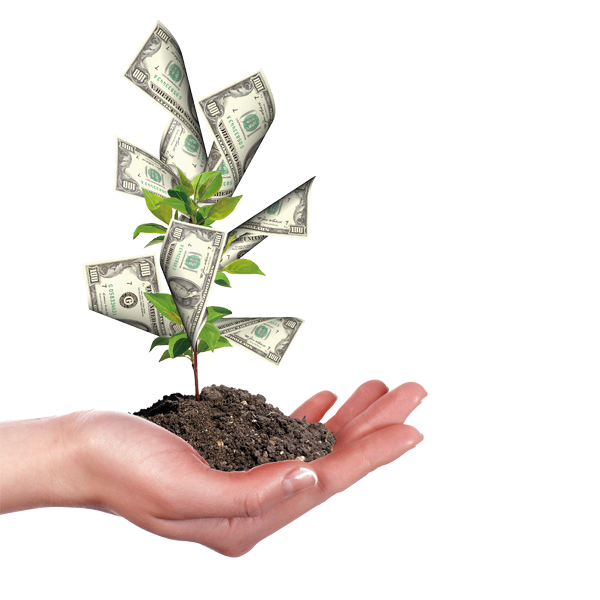 Investment = Patience + Persistence + Courage
It may not be something the average man thinks about on a day-to-day basis but for Jiang, compound interest is an extremely important concept. For him, this is the easiest way to explain his fascination with the topic: "In 1626, native Americans sold Manhattan to the white men for a mere $24. If they had held onto this asset, earning a steady annual compound rate of 10% interest, their revenue would have exceeded the total value of real estate in today's New York."
This is why Greenwoods sticks to generating long-term, stable income. In this respect, all its products outperform the competition. According to information provided by the company, by the end of July 2013, its 9-year-old foreign currency product, Golden China Fund, had an annual net compound interest rate of 28.60%. By the end of August 2013, Greenwoods Prudent Trust, which it has managed for 7 years, had an annual net compound interest rate of 22.42%. China's banks typically offer single-digit interest rates on deposits.
"Investors need to have the right mind-set, they can't just dream of sudden riches. If your earnings are stable every year and you avoid losses, you will have strong returns in the future," Jiang says. "Nowadays, those who offer financial products are generally quite anxious and short-sighted. I hope that in the future, the Chinese – both individuals and domestic institutional investors – will be more mature and take the long-term view. If you keep looking for a quick profit, your investment behaviour will be twisted and deformed."
Well aware of the market's deficiencies, he often goes against the flow. He sums up his actions by paraphrasing Warren Buffett: Be fearful when others are greedy and greedy only when others are fearful. "Sometimes I have to bear short-term pain. Investment needs patience, persistence and courage, not just wisdom," Jiang emphasises.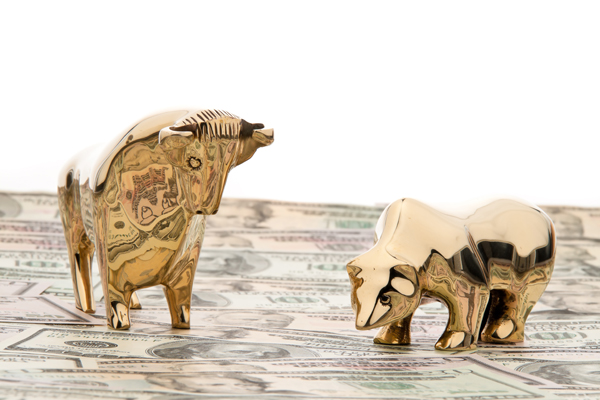 Investors' Realm
During the conversation with Jiang, an intriguing question comes up: what makes an excellent investor? Is it innate talent, or just hard work? He believes most of the skills needed may be acquired, but nature plays a role in providing the temperament that makes one good at spotting and capitalizing on an opportunity. An excellent investor, he believes, has just the right combination of being in the right environment and at the right place at just the right time, plus being equipped with the right mix of talent, emotional intelligence and an affinity for hard work.
"To be included among the highest realm of investors you need to constantly assess your effectiveness and reflect on your actions; but neither of those acts should lead you to listen to the market. You need to be sure of the 'independence' and correctness of your decisions. The process is very tough," he says.
TheLINK: What is Greenwoods Asset Management?
George Jiang: Founded on June 1, 2004, Greenwoods is one of China's oldest and largest domestic private equity (PE) companies. As far as the scope of investments is concerned, we specialize in Chinese stocks listed at home and abroad, including A, B and H shares, Red Chips, and ADRs. Our investment philosophy is based on the concepts of Value-investing, Trend-grasping and Risk-managing. We adhere to and consistently implement the philosophy of creating added value through our investments. In simple terms, our core business is asset management, which consists of business from the secondary market and the private equity investment business. We now have assets of RMB20 billion, most of which are in the secondary market. Our secondary market business is divided into domestic private 'sunshine' funds and overseas asset management. Our PE operations are divided into RMB and dollar denominations. However, for both stock funds and equity fund investments in and outside of China, the underlying investment is tied to Chinese companies.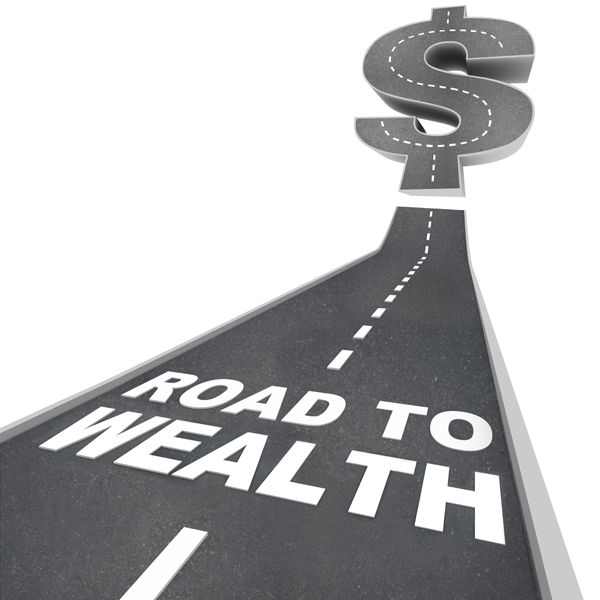 TheLINK: What are some of Greenwoods' major accomplishments?
We have grown steadily over the last nine years. Greenwoods was named Five-Star Fund Management Company by Golden State Securities for three consecutive years, and is four-time recipient of Shanghai Securities Journal's Private Equity Fund Management Company Award. We also won National Business Daily's Best Long-Term Returns for Private Equity Manager Award in 2012, and were presented with China Business Network's 2012-2013 National Private Equity Award. In addition, our RMB products, foreign currency funds and PE funds have all won several awards. By the end of July 2013, the net worth (net asset value) of our Golden China Fund, which we have managed for 9 years, was 982.03 with an annual compound rate of 28.60%. Meanwhile, Greenwoods' 7-year-old China Alpha Fund had an accumulative net income rate of 109.57% with an annual compound rate of 22.93%. By the end of August 2013, the net worth of Greenwoods Prudent Trust, which we have managed for 7 years, reached 398.42 with an annual compound rate of 22.42%, and the net worth of Greenwoods Harvest Trust, which we have managed for 6 years, was 244.05 with an annual compound rate of 14.92%. The long-term earnings of all Greenwoods products far outperform corresponding indices.  
Greenwoods also attracts reputable institutional investors from around the globe. Our overseas institutional clients include sovereign wealth funds, university foundations, investment banks, multi-national companies, pensions and family funds. Among our domestic institutional clients are several banks such as Industrial & Commercial Bank of China (Head Office), Bank of China (Head Office), China Merchants Bank and other well-known enterprises. Our individual investors mainly consist of well-known entrepreneurs and wealthy families.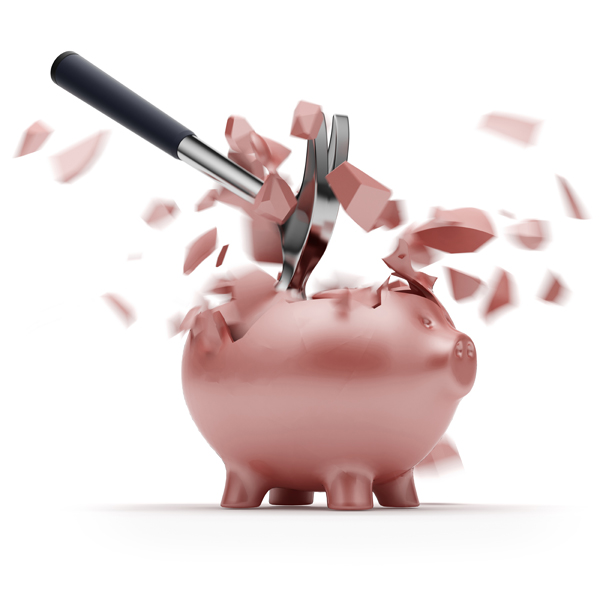 TheLINK: There are a lot of asset management companies. What makes Greenwoods unique?
Greenwoods invests in both the primary and secondary markets. We focus on companies' long-term development, and because we approach this from an industrial investment mind-set we are able to select companies with high safety margins and low valuations. Because our investments are simultaneously made on the domestic and international markets, our research team has the global perspective needed to identify investment opportunities based on worldwide industry trends and changes. Furthermore, our wealth of experience in overseas stock index futures and straddle operations is extremely valuable for the future of domestic operations.
We have our own unique 360-degree research methods, which combine bottom-up market research with top-down global macroscopic analysis. Extensive research is conducted using data from numerous sources including governments and regulatory authorities, research institutions, financial institutions such as banks, industry experts, suppliers, competitors, clients, and so on. On the whole, our selected companies should have a broad industry outlook, superior business acumen, excellent and stable management, seriously underestimated share prices and equity driving mechanisms.
TheLINK: How does Greenwoods build its own talent team?
We have a powerful network of experts. Dr Liu Hongru, a renowned financier and financial educator, is our advisor. He was the first Chairman of China Securities Regulatory Commission. In the past he has also served as Vice Chairman of the Central Bank of China, Vice Director of the State Commission for Restructuring the Economic System, as well as Chairman of the China Financial System Reform Committee.
Currently, Greenwoods has a team of more than 60 persons serving primary and secondary market investments. Many team members are CFAs, some researchers have many years of industry experience, and some employees have prior work experience with reputable domestic and foreign financial or regulatory institutions such as Shenzhen Stock Exchange, China Southern Fund Management, Shenyin-Wanguo Securities, JP Morgan, Hua-An Fund Management and some US-owned fund management companies.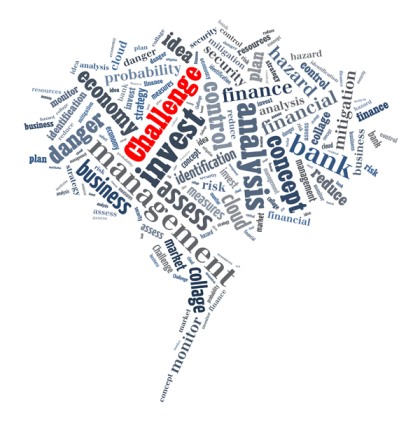 TheLINK: Investment comes with both high pressure and high risk. What are Greenwoods' tips for avoiding the latter?
Greenwoods is really quite strict in risk management. We implement a fund-manager-authority-responsibility-system, which is under the supervision of the investment decision committee, to control the level of risk throughout the entire process. Before we open a position, we carefully investigate the target company, and evaluate it scientifically. After that, we closely track the company for a long period, observing the changes happening in its industry and also in related industries. This helps us determine when to sell and when to adjust the portfolio. We will adjust the position exactly according to market volatility. Our risk manager will remind the fund manager to keep an eye on the situation once the value declines by 5%. Then the fund manager will work with the entire investment team to evaluate industry- and stock trends in order to decide whether we should continue to hold, or if we should close out to cut our loss. We share the returns and risks with our investors as our company, partners and work teams will also be involved in the subscriptions.
TheLINK: You say you avoid listening to the market, how do you make investment decisions?
Personally, I think there are two guidelines that investors can trust. First, only those long-term funds which have experienced the complete cycle of market booms and slumps are worth investing in. Second, for most reputable investors, wealth maintenance is just as important as wealth appreciation. That is why during the tough bear market in 2008 and in the plunge of the A-share market in 2011 the return rates of Greenwoods Prudent Trust and Greenwoods Harvest Trust not only outperformed the market, but were less volatile. In the first 8 months of 2013, the net value of Golden China Fund has risen by 10.23%, while the Hong Kong H-share index has dropped by 14% in the same period. So, Greenwoods' fund products have had relatively high returns and low risks, effectively protecting our clients' wealth during periods of turmoil within the market.