The next intake will begin in November 2018 and lasts 20 months.
■ Classes meet once a month for four consecutive days from Thursday morning to Sunday afternoon.
■ Two core Global Modules are conducted in Europe and Dubai, lasting 6-7 days each including travel.
■ Participants will also have the opportunity to choose from several global elective modules in: United States (New York); Brazil (Sao Paolo); India; Ghana (Accra); Israel, Malaysia and Thailand.
■ The CEIBS Global EMBA programme offers more classroom contact hours than other Executive MBA programmes worldwide, enhancing interaction with professors and fellow students and developing strong leadership skills.
■ A typical day at the CEIBS Global EMBA programme will include lectures by professors, group work and discussion, individual and group presentations, as well as guest speakers. Lunch and coffee/tea breaks are held throughout the day, and classes meet from 9am to 6pm for four days during each module. Take a look at what a typical class day looks like here.
Course Schedule for 2017 Class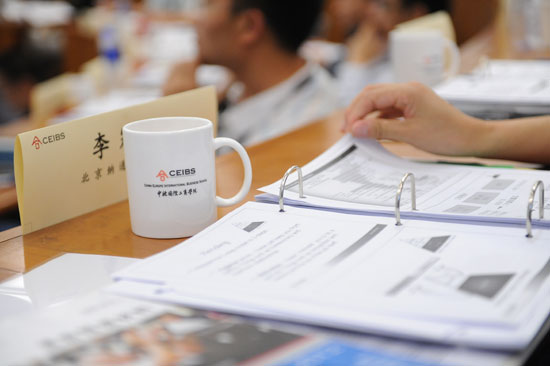 Kathy Mu
General Manager, Supply Chain
Coca-Cola
Global EMBA 2014
Gaining the company support to join CEIBS GEMBA programme has been the best reward I have ever received in my career.  I have experienced tremendous growth both in my personal and professional life while studying here. The professors from all over the world are all top in their field, bringing us state-of-the-art management and business knowledge and skills. The heated discussion among classmates from different industries and nationalities has inspired and opened up both my business thinking and my views on life. CEIBS deserves all the recognition it has received.