By Charmaine N Clarke
Many of them are already "little stars" within their industries, but that wasn't enough to get them into the third class of CEIBS Entrepreneurial Leadership Camp. They had to prove they were up to the challenge by using crowd funding to raise the RMB 118,000 tuition fee. Among the group is He Chang, the Founder of Huang Tai Ji, who's known for using his Mercedes to make deliveries of his famous pancakes. There's also Chen Weixing, Founder of Kuai di di taxi app which counts Alibaba among its investors; Shen Yin, the Founder and Producer of the popular reality TV series Mr Luo Talk Show; and Founder of the culture-rich luxury boutique hotel chain Blossom Hill Inn, Lucy Zhang.
They're among the 22 applicants given the challenge of proving they had what it takes to be a part of the Camp being hosted by CEIBS Centre for Entrepreneurship and Investment (CCEI). As CCEI Executive Director and CEIBS Adjunct Professor of Entrepreneurship Kevin Li explained, the pre-course exercise was the first step in making participants experience 'Internet thinking', the new buzz word in China these days. All 22 participants successfully completed the challenge, with some even having to give refunds after they overshot their target. They used WeChat to pitch their ideas to fans and the buzz surrounding the initiative made the Camp's third class so popular that more than 200 applicants eventually ended up enrolling. The group was finally whittled down to 54 of the very best. 
For the 22 who raised their tuition using crowd funding, they have an extra edge. Those who had no previous experience with monetising their fan base got an opportunity to learn how it's done. For others who were already strong in Internet thinking, they were able to go even further. One of the assignments during the course was to design a new product based on their fan base. This has the potential to open up entirely new revenue streams if managed successfully beyond the one-year Camp which began this March.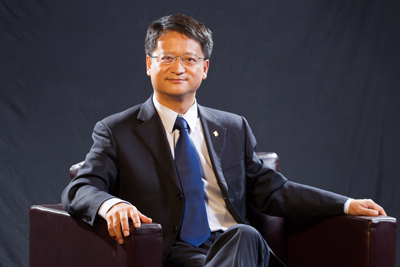 Prof Kevin Li
Even without clearing the crowd funding hurdle, it's hard to get into the six-module Camp.  Participants cannot apply directly; they have to be recommended by at least two people who are well-known entrepreneurs, senior investors, CEIBS senior alumni, or previous Camp participants. To be considered for the course, you must be an entrepreneur, large shareholder or CEO; have had at least one round of financing (venture investment or angel investment); have plans to do an IPO within the next 3-5 years or operate a high potential start-up.  Applicants who are in the high-tech industry or have an innovative business model in a traditional industry have an edge.
This is the first time that the Camp has tried this innovative crowd funding approach and there were a few surprises along the way. One participant asked each fan to invest RMB 1. One enthusiastic fan anonymously invested RMB 10,000. The Camp participant finally tracked him down and returned all the funds except for the originally requested RMB 1. It was also sometimes difficult, when many investments were made at the same time (some were made via WeChat, others by zhi fu bao), to identify investors. This technical glitch sometimes made it a challenge to personally thank fans who had invested, a critical part of the exercise. 
Glitches aside, the initiative has been successful on many levels. In addition to teaching them how to maximise Internet thinking, it also unleashed the creativity of class participants. "They were only given a goal (use crowd funding to raise your tuition fee), no guidelines. In the end, no two ideas were the same," said Prof Li. The buzz surrounding the project has also made this the largest Camp ever (there were 49 in the first class and 45 in the second) with an even more impressive list of participants than usual.
Invest in the entrepreneurial spirit!
These are some of the sample crowd funding proposals used by Camp participants to raise funds for their tuition. The fee is usually RMB 180,000 but was reduced to RMB 118,000 for 2014 as the rest is subsidised by CEIBS alumni.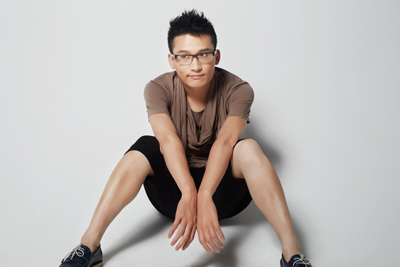 Chen Weixing, 
Founder of Kuai di di taxi app, former video game designer.
Proposal: 
A. WeChat conversations (provide consulting services related to the industry, lessons learned as an entrepreneur, and titbits about my personal life. All questions will be answered within 10 minutes after being asked). Price: RMB 200 per conversation, limited to 200 people.
B. Private dinner (candlelight dinner, includes consulting service of O2O industry for half a year), RMB 2,000 per dinner, limited to 15 people.
C. Unlimited supply of drinks (includes six months of consulting services on the O2O industry), RMB 5,000 per session, limited to 10 people.
Payment methods: 
Alipay. Please provide your WeChat ID, your name and the code of the product you want.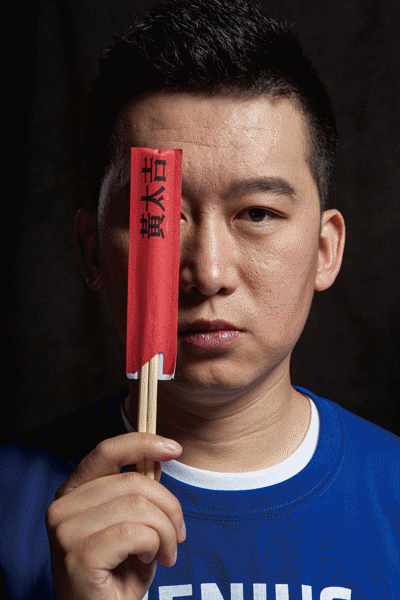 He Chang 
Founder of Huang Tai Ji
Proposal:
1. Buy "boss going to school investment tickets" to invest;
2. Each ticket is worth RMB 12, minimum purchase 1 ticket, maximum 20;
3. Three ways to purchase tickets:
 a. Available at all Huang Tai Ji restaurants;
 b. Transfer via Alipay. 
 c. Look for the Huang Tai Ji store on Taobao.com to buy the ticket.
4. Please provide information about yourself while buying, so that we can reward you.
Basic level: 
1 ticket at RMB 12 
Limited to 3,000 tickets, RMB 36,000 in total
Rewards: 
- Heartfelt thanks from Huang Tai Ji; 
- Priority attendance at all future official activities organised by Huang Tai Ji, with discounts available if it's a paid event;
- He Chang will share his lecture notes on Huang Tai Ji's official Weibo and WeChat accounts for one year.
Medium level: 
10 tickets worth RMB 120 in total
Limited to 300 tickets, RMB 36,000 in total
Rewards:
- He Chang will organise 8 -10 entrepreneurship information meetings in his "parking lot training room" (70 seats). He will invite entrepreneurs from his class as well as Huang Tai Ji investors to interact with attendees;
- The meeting will also be held in cities other than Beijing. The maximum number of participants is 60 people, and the entry fee is 10 "investment tickets".
Advanced level: 
20 tickets worth RMB 240 in total
Limited to 200 tickets, RMB 48,000 in total
Rewards:
-  All the rewards mentioned above; 
-  We will send you a new book Huang Tai Ji's first 500 days which records how the company was established from July 28, 2012 to November 9, 2013. Valued at RMB 298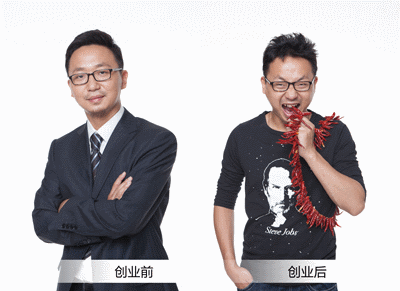 Shen Yin, before and after
Shen Yin
Founded Mr Luo Talk Show in 2011. Worked in media since 2000
Proposal: 
1.  Looking for 43 people who are willing to invest RMB 1,000 via WeChat.
2.  Three company training projects, RMB 25,000 each.
 I will go to companies and share my understanding of social media, 'we' media, branding, marketing and communication. (Available only in Beijing, Shanghai, Guangzhou & Shenzhen). Payment via Alipay.
3. I will compile my learnings from the Entrepreneurship Camp and my years of experience into a new book Variables of Business. I will keep investors updated, both off-line and online, on the progress of the book. After the book comes out, I will donate RMB 50,000 from the royalties to some philanthropic organisation other than Red Cross. Each investor will get a signed copy of the book.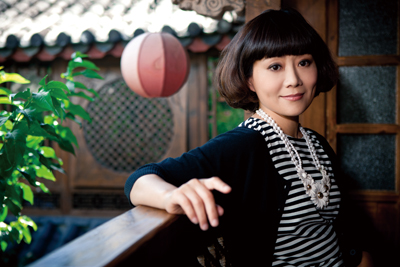 Lucy Zhang
Founder of Blossom Hill Inn
Proposal:
Basic level:
Purchase 1 to 10 "dream tickets", RMB 100 each
Rewards:
1. Lifetime Blossom Hill Inn membership and privileges;
2. One night's stay, within the next year, at the brand-new Blossom Hill Inn at Xixi, Hangzhou;
3. Access to lecture notes from CEIBS Entrepreneurship Camp and some key points about innovation for first time entrepreneurs.
4. One signed copy of the rare publication Building the Dream at Blossom Hill Inn. Available at the end of the year.  
Developmental level:
Purchase more than 10 "dream tickets", RMB 100 yuan each.
Rewards:
1. Lifetime Blossom Hill Inn membership and privileges;
2. As Blossom Hill Inn's spokesperson, you will be invited to attend all company celebrations and gatherings across China during the Year of the Horse;
3. In the coming year, you will be invited to experience our brand-new Blossom Hill Inn locations at Xixi in Hangzhou, Langzhong in Sichuan, Tongli, Suzhou, etc.
4. You can join an off-line or online meeting on innovation once every quarter. If your creative idea is implemented, we will display it in our Inns and you will be credited with the idea. 
Payment by either by WeChat or Alipay.