By Lei Na
When he was promoted last year, at just 29 years-old, to lead the Mobile and Cloud Computing Division at Baidu, Eric Li Mingyuan (EMBA 2010) became the Chinese Internet giant's youngest-ever Vice President. However his youth belies his mature attitude towards career development, which places a high value on continued learning. In a recent interview he spoke about his EMBA studies at CEIBS, and the benefits of learning from both professors and fellow students. He also explained how the critical thinking skills he developed at CEIBS have been especially helpful to him in his new leadership role.  
Why did you decide to enrol in the CEIBS EMBA programme?
I joined Baidu as soon as I graduated from university, when it was still a small company with 200 to 300 people, including interns. As Baidu developed parallel to the overall Internet business in China, the company entered the e-commerce arena, and I became general manager of its e-commerce department. We had considerable challenges and difficulties, and by 2009, though technically Baidu had been able to offer the best user experience, I began to realize that in a competitive business environment there is a difference between getting things done and getting them done well. I discussed this with some friends who were successful entrepreneurs who advised me, "You should go to business school. Go back to school to study and learn about management." I knew many CEIBS students and I often saw them working on theses or class projects on weekends. I love learning so I decided to enrol in the CEIBS EMBA Programme.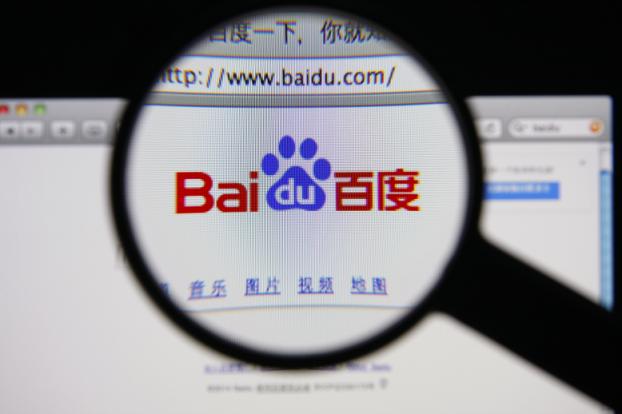 How did your CEIBS studies help you in your career?
As everyone knows, Baidu's employees are generally very young, on average they're about 26. Their training comes mainly from books and work experience. It wasn't until I began studying at CEIBS that I developed a systematic framework for strategic thinking. It was at CEIBS that I began to understand how strategies and tactics can be combined, how something can be approached from different perspectives, and how to evaluate the relative importance of things. I also learned how to cope with the challenges of a fiercely competitive business environment when there is limited time and resources.
In 2011, I became the general manager of Baidu's mobile and cloud computing department. Thanks to what I learned at CEIBS between 2010 and 2012 about the fundamentals of finance, I was able to face the challenges from both Chinese and overseas companies and could decide on the right strategy while quickly expanding our business. I had gained a firmer grasp on using tactics, human capital, resources and funds.
The interaction with the professors at CEIBS was also a very valuable experience. An enterprise must constantly re-evaluate its development, and for this Baidu has established ties with many CEIBS faculty members. While I was studying at  CEIBS, Baidu had been planning its international operations; we worked together with CEIBS faculty who were experts in the field of international innovation to analyse strategic directions for Baidu's internationalization. We were glad to see the business grow and increase in value, and we learned a lot. Our international business has developed well, and we continue to work with CEIBS faculty.
What was it like to be among the youngest students in your EMBA class at CEIBS?
I approached my studies at CEIBS differently than I had before. Instead of focusing on reading and listening to lessons or lectures, I benefited a lot from learning from my fellow CEIBS classmates. Most of them were more than 10 years older than I was, but we got along very well. In our discussions, everyone was equal. Your experiences, successes, and failures were not important, everyone's opinion was equally respected. We all found something to learn from each other. My classmates often invited me to talk about the lifestyles and consumption habits of young people, so they could better understand their values and culture. I learned mature corporate governance practices from the older entrepreneurs, and acquired grace and calm, which can be helpful when I need to take a step back to find a new approach to business management issues.
What kinds of future opportunities do you see for Chinese enterprises, especially those in the Internet sector?
Chinese enterprises have seen unprecedented growth, and Chinese companies have many opportunities they can pursue today. If you take my sector, for example, there are currently around 838 million mobile Internet users in China. That's considerably more than the total population of the United States. Ten years ago when we first entered the Internet business, the number of Internet users in China was far smaller than that of the United States, most of the practices adopted by Chinese enterprises came from the US. Now, after ten years of development, we have the world's largest Internet population, and there is a lot of creativity yet to be tapped.
China has begun to lead global innovation trends in the mobile Internet. Americans now want to learn from China's e-commerce, how Chinese social networking products can make money, and how China's online search market can be vertically segmented. In fact, the West still has the most advanced technology, and Europe and the US are still more innovative than China. But the huge size of the Chinese market may spark a lot of innovation, and everyday changes can trigger huge energy. The interactions between Chinese, European and US mind-sets may produce valuable results. Therefore, I think both China and CEIBS are very interesting platforms. CEIBS provides an opportunity for students to engage with top faculty from around the world, and learn a lot of proven ideas and methodologies. Discussions both inside and outside the classroom lead you to new concepts, and you learn the tools to put these ideas into practice at the market level, which leads to greater innovation.