By Ana Galán Rodellar
The first Mentor hair salon opened in Taiwan in 1966. Forty-seven years later, it is a corporation with 500 stores spread across Taiwan, mainland China and Canada. In her role as General Manager in Mentor Group's International Business Department, Emma Ku has been a key player in the company's development in recent years. She is also President of the 200-member Taiwan Alumni Chapter and Vice President of the CEIBS Chain Store Retailing Association. She was among a group of alumni who gathered at the school's Shanghai Campus on July 4 to listen to a lecture by Taipei Mayor Hau Lung-bin.
Ku believes that the maturity and structure of the Taiwan market makes it a good place to build new business models. "For most of the industries you have to work very hard, but there are opportunities, especially in terms of innovation and development of new business models for specific industries. For instance, right now, the sectors that are getting a lot of attention in Taiwan are services, high-tech, biochemical and the creative industry," she explains in an interview withTheLINK. 
She has a wealth of experience on which to base her opinions. Her career started in 1989, a time when Taiwan was undergoing a major process of westernization that drastically restructured its market. The region was moving from an industry-based to a service-driven economy and that clearly determined her career path. "Twenty years ago, we had many foreign companies coming to Taiwan and my first job was in a British retailing company. People from countries such as France and Japan were also coming and that produced professionals with new values," she says.
But after being in the retailing business for 21 years, she could see the challenges ahead for the sector and decided to switch to the beauty industry. "I was happy in retailing, but the industry was undergoing tremendous, profound changes and I had to think about the impact that the Internet and e-commerce were having on the sector. Then I realized I had to change my career path. That's why I got into the beauty industry," she explains.
She chose to begin her new career at Mentor Group. Dedicated to hair designing, the company has expanded internationally and a large part of its success has been shaped by its ability to adopt different strategies for different locations. In Taiwan, where they have a history of almost half a century, Mentor has loyal customers who are between 35 to 60 years old. "They have been with us for very long," says Ku.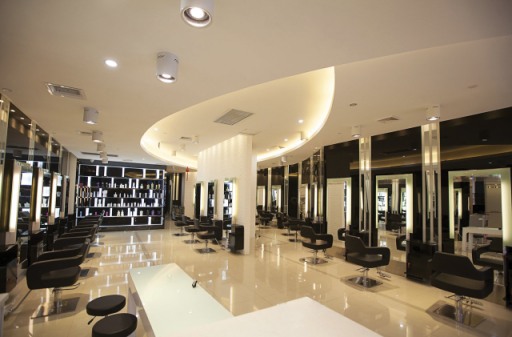 In mainland China the approach is different; Mentor's target market is between 20 and 35 years old, "because they are the ones with the biggest consumption power," Ku explains. "They are normally women with good jobs, or from high-income families, women who usually go to shopping malls. That's why most of our stores in China are in shopping malls," she adds. Ku predicts an explosive growth of shopping malls in China in the next five years although, in her opinion, there is still work to be done on providing quality service. "There are many shopping malls opening in China and that is a huge step forward, but the service they provide can be improved," she says.
Meanwhile, Canada is a special case for Mentor as most of its clientele are newly-arrived Chinese. "Five years ago, a relatively large number of people moved from China to Canada and we followed them. We already have six stores in Vancouver and we are starting one in Toronto," Ku explains. Some of their Chinese hairstylists also moved to Mentor's new stores in Canada as part of the company's staff development initiative, which promotes continuous learning. Mentor also plans to expand to Australia in the coming months and its wider goal is to grow by about 30% every year. "We don't want to go too fast, but going too slowly is not good either," Ku explains. "If we grow too fast the hairdressers' technique would be undermined and that would affect our brand image."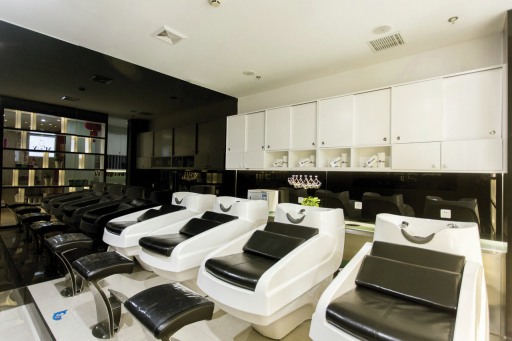 The concept of brand value is something she learned during her EMBA. As she explains, studying at CEIBS marked a turning point in her life and changed her perspective of the business world: "I joined CEIBS in 2006 and graduated in 2008. This time at CEIBS had a tremendous impact on me. It totally changed my life, especially my career. My job was quite good before I joined CEIBS, but I was only thinking of what was going on within my company. At CEIBS, I interacted with other students and benefitted from their insights about different industries. I also learnt a lot of concepts that helped me change my mind-set and I started to see things I couldn't see before."
After graduating from CEIBS, Ku had a life-changing choice to make: continue working for a large multinational retailer or look for new challenges. "I applied what I had learnt at CEIBS, I gave up the big company to join a small business and try to make it really good," she emphasizes.
She brings that same level of dedication to her role as a CEIBS alumnus and Chapter President. For her, the Chapter is home. "In our events we talk about the activities organized by CEIBS, the experiences we had at CEIBS, and the travelling we want to do together. We are like a very close-knit family," Ku explains. They get together several times each month in the six different cities of mainland China and Taiwan where members are spread across.
These outings help Ku unwind. For her, it's very important to keep a healthy balance between her family, her job and continued learning. "My goal is keeping a balance among these three essential factors. I don't see a big professional change for me in the coming years," she adds.