EMBA 2012 Graduates Salon Held in Beijing
Saturday, November 1, 2014
EMBA 2012 Graduates Salon Held in Beijing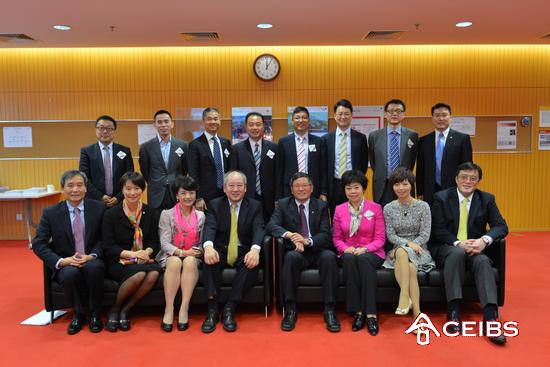 Nov 1, 2014. Beijing - 10 Representatives of CEIBS Beijing 2012 EMBA class gathered at the Graduates Salon at CEIBS Beijing Campus to share with professors the key things they have learned from their two years of EMBA study at CEIBS. School participants included:
-          Vice President & Co-Dean Prof. Zhang Weijiong;
-          CEIBS Management Committee Member, Associate Dean Essilor Chair of Accounting Professor Xu Dingbo;
-          Associate Dean & EMBA Programme Director Professor Charles Chen;
-          Associate Professor of Management Professor Han Jian;
-          Operations Director of the CEIBS Beijing Campus Ms. Catherine Hsiao.