Choo May Ling, Head of Corp. Learning & Development, Nestlé China Ltd
Nestlé China has grown incredibly in the last two years and because of this fast growth we need to develop our leadership pipeline. To put it simply, we want to produce excellent Nestlé leaders with great insight into the China reality. We want them to get connected to what is happening outside Nestlé, so that they learn about Chinese business models, and get a more realistic view of what doing business in China means. Hopefully what they have learnt will then be put into practice in the workplace, which is a fundamental part of the learning. CEIBS' mission statement – China Depth, Global Breadth – fits in well with our view. We hope CEIBS will help us open doors to a whole network of businesses in China, connect externally, and speed up our understanding of the new China. Nestlé is the biggest food company in the world and, of course, we always choose the best. We chose CEIBS because it is the top business school in China.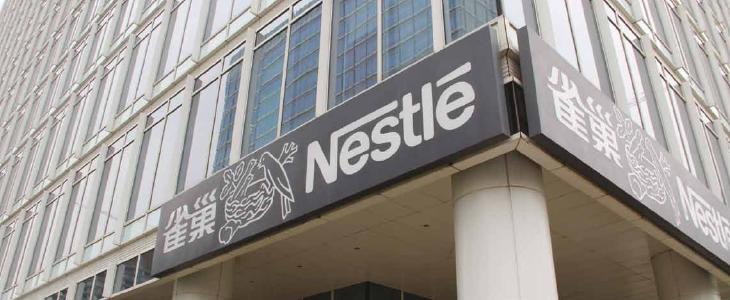 Zhou Wenyue (EMBA 1995), Senior Vice-President, Shanghai Fosun Pharmaceutical (Group)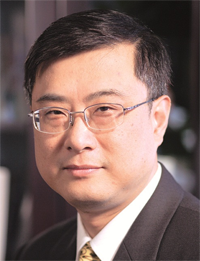 How we collaborate: Fosun Pharma (FP), which places great emphasis on attracting and cultivating talent, has had extensive long-term collaboration with CEIBS. Over the years, dozens of FP's high-ranking executives have participated in CEIBS EMBA programme. The company has also enrolled quite a lot of middle and top managers – both from our headquarters and our subsidiaries – in various short-term executive education courses. In recent years, we have also recruited a number of excellent CEIBS MBA graduates, and invited CEIBS professors to conduct special training sessions for our management board.
How we benefit: Studying at CEIBS broadens our employees' perspectives, and our cooperation with the school also helps us optimize our talent strategy. CEIBS has many well-known world-class professors, and outstanding alumni from a wide variety of industries. Through our interactions with the school's faculty and alumni, we have had an opportunity to learn management methods from other excellent enterprises, pinpoint our shortcomings, and identify ways in which we can improve. Based on the lessons learned, we have strengthened the planning and implementation of our talent strategy – a move which has laid a solid foundation for our long-term development.
Looking ahead: In the future, Fosun Pharma will further deepen its cooperation with CEIBS. We will work with the school to co-design Company Specific Programmes that are based on the key challenges our company has encountered during its development. Course participants will include mid-level and even junior staff members.
It is worth noting that within the entire Fosun Group, it has been Fosun Pharma that has taken the lead to collaborate with CEIBS. The great importance that FP attaches to talent cultivation has not gone unnoticed: our efforts have been lauded by Fosun Group, and other member companies. We anticipate that the collaboration between Fosun Pharma and CEIBS will eventually extend to include the entire group. This will be highly beneficial for the Group's on-going talent development efforts.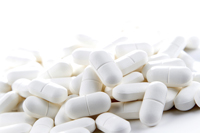 Xu Bin  (AMP 2006, SEPC 2011, LCP 2012), President of Jiangsu Myande Food Machinery Co Ltd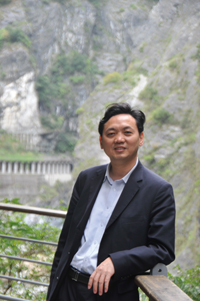 I really enjoy CEIBS' academic atmosphere and the environment of learning. Attending CEIBS courses has become a pleasure; it's one of the ways I relax.
There were two main reasons that I decided, in 2006, to participate in the  CEIBS AMP (Advanced Management Programme): First, a number of new problems began to emerge during the governance of the joint-stock company I worked for at the time. Second, my newly-founded company Myande, was facing a lot of challenges. I felt that I needed more knowledge about how to run a business. The systematic education provided by CEIBS AMP was quite beneficial. After that, as my business began to prosper, I joined CEIBS SEPC [Senior Executive Programme for China], LCP [Leadership for CEOs Programme] and other courses.  These programmes, which I did one after another, have been rather helpful to my company and also to me as an individual.
The interaction with CEIBS professors, classmates and alumni gave me a better understanding of what it takes to establish an enterprise. Now I realize that running a business is not only for achieving personal success, but also about the needs of my staff and customers. This is one significant way in which CEIBS has changed me. CEIBS' open learning style and the blending of Chinese and western cultures also helped me broaden my horizons. I used to be limited within the boundaries of my own enterprise, but while taking CEIBS courses, I was able to take a step outside Myande. I learned to see things from a different point of view and this has helped me become more strategic and insightful in my thinking.
Our general manager and other senior executives have also joined CEIBS courses in recent years. Our management team – and this includes me as well – will continue to attend CEIBS courses and alumni activities. Through these experiences, we can develop shared values, create a positive atmosphere, and even cultivate a common hobby. This is very important for the future development of our company.