By June Zhu
China's first and largest auto finance company, GMAC-SAIC Automotive Finance Co Ltd (GMAC-SAIC), puts a high value on talent development and promoting from within. In 2009 it began enrolling its high-potential executives in CEIBS Executive Education programmes to help them take their leadership and management skills to a higher level. Mr Richard Li, now GMAC-SAIC's Human Resources Director, was among the first six who were chosen for the opportunity.
A joint venture between GMAC Inc. (currently known as Ally Financial Inc.), Shanghai Automotive Group Finance Co Ltd (SAICFC) and Shanghai General Motors Co Ltd (Shanghai GM), GMAC-SAIC was founded in August 2004 with registered capital of RMB 1.5 billion. It developed rapidly – by the end of 2012 it was managing RMB 40 billion in assets, had provided financial services to more than 1 million Chinese customers and was managing an extensive network of 6,000 dealers across more than 300 cities in China. 
TheLINK recently sat down with Mr Li to get his perspective on the importance of employee development, and how the lessons that GMAC-SAIC executives have learned from CEIBS Executive Education programmes have helped the company implement its strategic plans.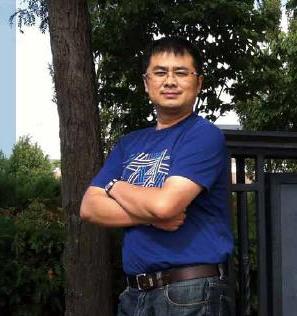 Richard Li
TheLINK: What is GMAC-SAIC's talent development strategy?
Richard Li: While we don't have an elaborate strategy, compared to other companies we do have some unique practices in this area. We have 700 employees, which puts us at the scale of a small- and medium-sized enterprise. SMEs tend to hire from outside the company, but we are confident in our ability to develop our own talent pool so that everyone has a deep knowledge of the company's operations, values, and culture.  Many department director and manager positions are filled through internal promotions which helps employees see that it is possible to work their way up from an entry-level position to become a manager. The typical development path is that it will take about eight years for someone recruited after graduating from university to be promoted to the director of a department, provided they exhibit excellent performance.
TheLINK: GMAC-SAIC reached a new growth milestone in 2012.  What role did the company's talent development strategy play in this?
Li: Unlike a marketing strategy, talent development cannot promise instant rewards. It is a slow and long-term process. The company's achievements today are the result of nine years of effort. We believe that only by sticking to our core ideas and values can we recruit, cultivate and retain our talent pool.  In order to fully tap the potential of our high performing staff, they must grow up with the company; and in this way the company will prosper.
TheLINK: How do you implement the company's talent development philosophy?
Li: We have different training plans that cover team building, internal development and succession planning.
I got the idea for our team building programme from the film Avatar. In that film, the Na'vi characters were much stronger than the humans in both body and mind, though they had a similar physical structure. Using this idea from the film, that the student can outdo his master, I designed the 'Avatar Plan'. We first tried it with the sales department with a group of more than 20 recent university graduates, pairing each with a more experienced mentor. We also introduced an elimination system, which assumes that those who last the longest are usually the most outstanding. I just renewed the employment contracts with the first batch of participants, who have now been with the company for three years, and in that time they have grown to become the backbone of the account management staff. Seeing the favourable results among the sales department we decided to roll out the plan throughout the company. We began the second phase in 2010 and this year we will begin phase three.
The internal development plan is clearly effective: in the sales department, for example, we have never had to go outside the company to hire a regional or account manager. All the openings for these positions have been filled internally. 
For succession planning, our company follows the principle that all positions above section manager level must have a designated back-up. We have designed a development path for these key positions in advance, so that whenever there is a vacancy, we already have someone capable of taking over the job. Our training system sorts the positions into three levels. We are working with CEIBS to provide different training programmes for each level. Those at the lower level participate in courses that cover the fundamentals of management. Mid-level executives take courses on leadership and management development.  We offer the director-level executives the ability to choose from among a group of courses, many of which are offered by CEIBS.
TheLINK: How many staff members have participated in CEIBS Executive Education programmes, and what results have you seen? 
Li: Sixty-five have participated so far. Each year the company selects one or two courses for high-potential employees. What is most important is that, from these courses, our managers will learn different ways of thinking and working. The teaching methods of the CEIBS faculty have proven to be very beneficial for my HR work as I am able to see the impact the training has on the staff's progress. 
TheLINK: How do you decide which employees are included in CEIBS programmes? Are they all Chinese?
Li: The attendees must be above the manager level. Given this range, we have two criteria to assess potential participants. The first is return on investment and the second is team scale – we prefer to send leaders of larger teams to attend the programmes. Participants are both from China and abroad and they are evaluated according to the same criteria.
Courses such as management, marketing and building corporate culture are helpful to both the staff and the company, so GMAC-SAIC is very supportive of having participants attend CEIBS.
TheLINK: What CEIBS Executive Education programmes have you taken and why did you choose them?
Li: I have participated in three: the Management Development Programme (MDP), Leadership and Change Programme and the Strategic Sales Force Management Programme. I chose the MDP because at that time it was the only modularized programme at CEIBS and was similar to an EMBA course, so I thought it was the most suitable one for me. I chose the Strategic Sales Forces Management Programme when I changed positions and became Deputy Director of the Sales Department. Our company has sent the largest number of participants to the Leadership and Change Programme. This is because in 2009 the company was facing some challenges that required implementing a number of changes.
I am also the monitor for the MDP 2009 class and since then I have organized many gatherings for our classmates. Through this I have made friends and expanded my social circle.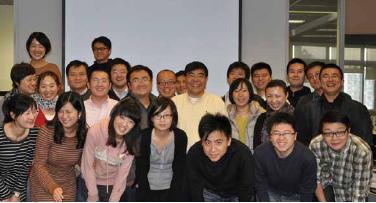 TheLINK: So far it seems you have only sent your staff to attend CEIBS' open enrolment programmes. Do you have any plans to do a CSP? 
Li: Yes, we are considering this. We want to offer a training programme designed especially for our dealers. We have more than 6,000 dealers, 400 of whom are high performers, and they need specific training.
TheLINK: GMAC-SAIC's core values – integrity, attentiveness and innovation – are similar to CEIBS' (consciousness, innovation and excellence), would you agree? How do you get your staff to align themselves with the company's values? 
Li: Our core value statement is: Integrity, results, attentiveness, teamwork, innovation, and compatibility. I agree with you that CEIBS and GMAC-SAIC share similar values. We have created our own online corporate education institute, GMAC-SAIC Automotive Finance eCollege, which embodies our core values. All job candidates are required to take a culture fit test to help judge whether their values are in line with those of the company. During the training and orientation for new employees, we also explain our values, and emphasize them again in our performance evaluations. For example the 360 Degree Feedback is based on the company's core values.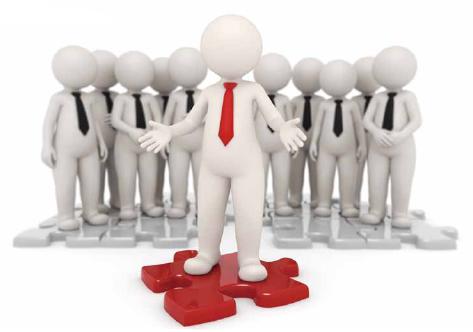 TheLINK: How has the CEIBS Executive Education programme benefitted your staff development programmes?
Li: CEIBS' faculty don't just introduce cases from established international business schools such as Harvard and Stanford, they also combine their theories with business practices in China and teach cases about local enterprises. This fusion of Chinese and western business styles provides a great opportunity for any Chinese company with global ambitions to understand the local environment while also broadening their vision. This is among the advantages that CEIBS provides. 
I was sent to study at Harvard Business School last year for two months. Though Harvard boasts a much longer history than CEIBS, from a Chinese manager's perspective, the courses there are overly international. The CEIBS Executive Education Programme provides cutting-edge executive education that is truly representative of the school's positioning: China Depth, Global Breadth. This allows us to get to know the global market and the influence it imposes on the Chinese market, so that we can do business accordingly, and motivate subordinates to realize the company's sustainable development.
Our executives who have participated in the CEIBS programmes have gained both knowledge and broader international vision. In addition, CEIBS is the top business school in mainland China, which makes it an honour to be chosen to participate in one of the programmes. This encourages our employees' in their personal development, and also helps cultivate their loyalty to the company.