From left: Prof Henrik Cronqvist, Prof Ding Yuan, Prof Oliver Rui
By Janine Coughlin
After impressive runs by a number of big name companies, Chinese IPOs are hot again! JD.com set records when it listed on the NASDAQ in May this year. Founded by Liu Qiangdong (EMBA 2009), the Chinese e-commerce company raised US $1.78 billion through its IPO which, according to analysts, was the biggest US IPO to date for a Chinese Internet company. Six months on from its October 2013 IPO on the New York Stock Exchange (NYSE), shares of 58.com were up more than 187%. Often referred to as 'the Craig's List of China' the company, led by Chairman and CEO Jinbo Yao (EMBA 2010), had one of the top performing US IPOs of the past year.
The first half of 2014 saw 108 companies from Greater China going public globally, 11 of which raised a total of US$3.9 billion through listings on US exchanges. The second quarter of this year was the most active in four years for Chinese company IPOs in the US, and there are many more in the pipeline – including the highly anticipated NYSE listing by Chinese e-commerce giant Alibaba. Scheduled for September, analysts expect it will raise around US$20 billion.
Though Chinese companies are popular with investors both at home and abroad right now, it wasn't so long ago that they were shunned, especially those listed on US exchanges. "For Chinese firms in particular there was a big downturn two-and-a-half years ago because of the scandals with financial reports and short sales of Chinese companies in the US," says Co-Director of CEIBS' Centre for Globalisation of Chinese Companies and Cathay Capital Chair in Accounting Professor Ding Yuan. "There was a drop in valuations and a big wave of de-listings instead of IPOs of Chinese companies. Investors have very short memories so now, a couple of years later, they have forgotten the negatives, but unfortunately the negative aspects are always there."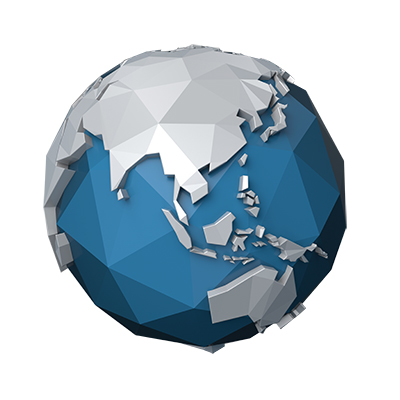 As Zhongkun Group Chair of Finance Professor Henrik Cronqvist explains, "The IPO market is very cyclical. Research shows that over a long period of time IPOs come and go in waves. We're in a hot period right now overall for all IPOs, and it is particularly hot for technology companies. Companies aim for the prize; they want to go public when there is a relatively hot period because of course they can get a more attractive valuation for the company."
He adds, "This is not just about the fundamentals, necessarily, but also about the psychology and the herding in the market. We talk about fundamentals but then there are also the forces of sentiment. I think right now there's some very good positive sentiment for tech companies, and for Chinese tech companies."
LISTING AT HOME
This year has also seen a spike in Chinese companies listing on the domestic markets – 52 listed on the Shanghai and Shenzhen markets in the first half of 2014. However this burst of activity has been driven by pent up demand after regulators halted new A-share IPOs for more than a year at the end of 2012 in an effort to introduce reforms to curb dramatic surges in share prices on a stock's first day of trading, a spike that had become increasingly common. An analysis done by Director of the CEIBS-World Bank China Centre for Inclusive Finance & Professor of Finance and Accounting Oliver Rui shows that investors have a 75% chance of a loss if they cannot get in on a new Chinese stock at the IPO price and instead buy it during its first few weeks of trading. "Usually the Chinese market overreacts in the first days of a listing because there's a kind of hunger from the market," says Prof Rui. New regulations that set a 44% cap on the share price increase (called a 'pop') for the first day of trading seem to have done little to dampen this trend, as most of this year's Chinese IPOs have so far either hit or come close to the new cap.
"The Chinese IPO market saw two big waves this year, one in January and one very recently," says Prof Ding in a July interview. "If you look at these two waves, you see they have the same basic features; the market is still highly regulated, yet despite this huge intervention, regulators still cannot solve the problem of over-valuation, the craziness on the first 15 days of the listing. For me, this means that IPO reform is still in the future. They haven't really resolved the problems at all."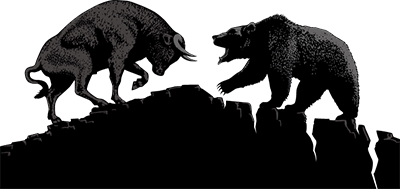 In China, 85% of stock market investors are individuals rather than institutional investors, and the average individual investor rebalances his portfolio every four months, giving the Chinese stock market the highest turnover rate globally, says Prof Rui. This is among the reasons why the market is so volatile; by comparison the US and other developed markets are dominated by institutional investors.
"Usually individual investors have a small amount of capital to invest, so they become very sensitive to risk or to market sentiment," adds Prof Rui. "In other words they are short-term oriented instead of long-term. This does not help the listed company because the company wants to invest in long-term projects. It puts tremendous pressure on the CEO to figure out short-term solutions instead of the optimal long-term solution." 
Professors Rui and Ding both say that allowing market forces the room to act would be the best way to stabilise the Chinese stock market.
"The real problem with the IPO in China is that there are too many regulations and changes," says Prof Ding. "The philosophy of the regulations is totally wrong. If you let supply and demand act, then one way or another they will achieve stability. For the regulator, the key issue should not be to control the quality of the listed companies; this is none of their business. There are two key issues the regulator should look into: transparency and information asymmetry. Does the company disclose sufficient information to investors on timely basis? This is very important."
MARKET  FORCES  AT WORK
Prof Ding points to an example from the Hong Kong exchange to illustrate how well market forces can work. After China's largest meat processing company Shuanghui International Holdings completed its acquisition of US food producer Smithfield Foods last year, the newly combined company had to scrap plans for a US$5 billion IPO in Hong Kong that April, due to lack of interest from investors. "The price was too high, they were too ambitious about the size of the firm and they were also in such a big hurry to sell their existing shares that the IPO failed," says Prof Ding. "Not enough people wanted to buy their shares. I think it's a very nice example to show people that in an open market there's enough information disclosure and transparency so that people adapt; they will make their own decision responsibly."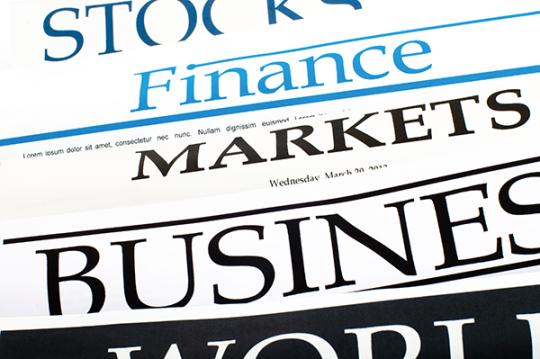 One of the reasons for a company to list is to provide a means for venture capital (VC) and private equity (PE) investors to exit. When Chinese regulators shut the domestic IPO pipeline it led some Chinese PE companies to find innovative ways of providing the returns they had promised their investors. "Now, for most of these investment projects, an IPO is no longer the hottest way to exit," says Prof Ding. "Instead it's to try to find a similar company in the same industry that is already listed and try to persuade them to buy your assets." He says that in many cases the listed companies are incentivised to do these kinds of deals because they are under pressure to find a new story to tell investors in order to boost or maintain a high share price.
PICKING AN EXCHANGE
In many IPOs, a company's PE/VC investors will often determine where the company will seek to list. For example internet-related companies initially financed by PE/VC investors from Silicon Valley in the US will most likely have planned to list in the US. "The US is still the technology 'Top of the World' where most tech companies want to be listed, because Silicon Valley still has such a big role," says Prof Cronqvist. "Entrepreneurs in Europe and Asia move to Silicon Valley in the US to tap into that PE/VC funding base there, and then they naturally go on to become a public company in the US."
In order to list on China's A-share market, regulations require that companies meet certain cash flow and profit benchmarks for three consecutive years. Prof Rui notes that because many internet companies are unable to meet this requirement that's another reason why many Chinese internet companies look to list in the US.
The complex way that many Chinese companies are structured can sometimes play a role in deciding which exchange to select. "Alibaba originally planned to list in Hong Kong but it could not get approved by regulators there because of the design of its ownership structure. They apparently have two types of shares and according to securities regulations in Hong Kong all the shareholders must have equal rights – meaning one vote, one share. But Alibaba has what is called partner shares which have more voting rights," explains Prof Rui. Alibaba then turned to the US, where it explored both the NASDAQ and NYSE. Though tech firms have traditionally listed on the NASDAQ, this has begun changing in recent years. When its stock finally debuts, Alibaba will join fellow Chinese e-commerce company Vipshop, as well as Twitter, in listing on the NYSE.
The Hong Kong Stock Exchange still attracts the largest number of Chinese company IPOs. According to the results of a research study entitled "Foreign vs Domestic Listing: An entrepreneurial decision" co-authored by Prof Ding, CEIBS Assistant Professor of Finance Zhang Hua and Eric Nowak of University of Lugano and the Swiss Finance Institute, when entrepreneurial Chinese mainland firms choose to list in Hong Kong, it is often a signal to investors that the company is more focused on the long-term. "There is a better corporate governance monitoring system in Hong Kong," explains Prof Ding. "I think the investment protection rules in Hong Kong are now even better than when we wrote the paper [which was published in the Journal of Business Venturing in 2010]. For example now, if you are the investment banker in charge of the Hong Kong IPO of a company, if the company is later discovered to have some accounting fraud, the investment bank can face criminal charges."
How long investors will remain bullish on Chinese company IPOs – particularly those listing on US exchanges – is anyone's guess. Much may depend on how Alibaba's IPO is received. "If the Alibaba IPO is a success, if the stock price goes up initially, then I think lots of other Chinese companies will be inclined to also go public," says Prof Cronqvist. "But what they are fearful of is if we have an event like the Facebook IPO – though I'm not saying this is likely. What bankers are very wary about, I think even more so after what happened to Facebook, is that on the first day, when the company goes public, they want to see what bankers call 'the pop' and what academics call under-pricing. You want to see the share price go up, not down. If the stock price goes down on the first day that's very bad for the company's reputation, it's very bad for the investment bankers that took the company public."
Prof Cronqvist says the average first day 'pop' for companies listing in the US is about 10 to 15%. "Back in the dotcom boom you had some very extreme pops, where companies would go up by 100% on the first day," he says. "That seems unlikely to happen with Alibaba."