By Jeongwen Chiang & Chen Lin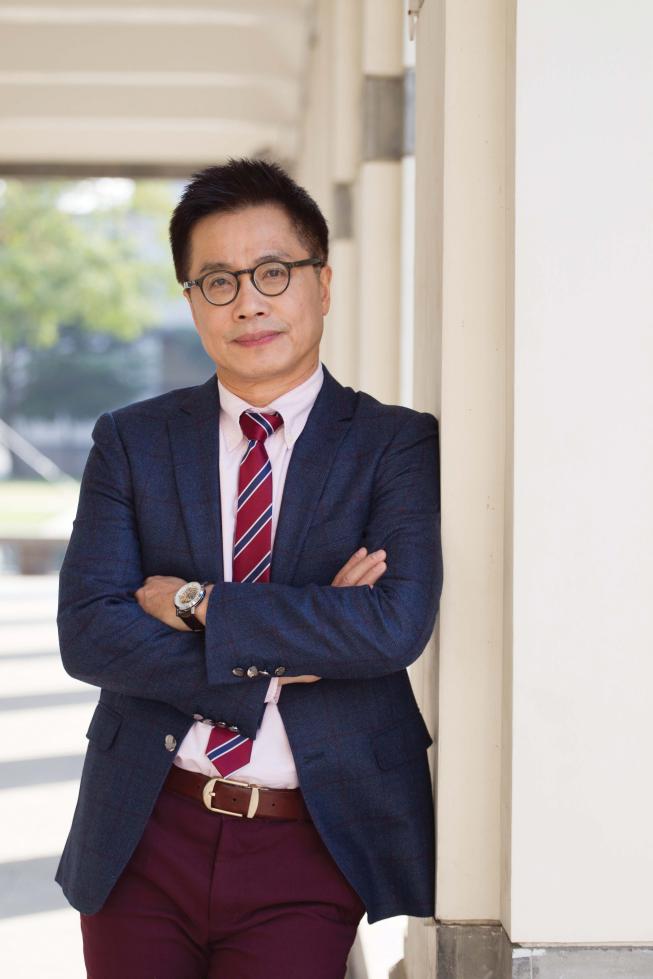 The Chinese movie industry has never been so shocked as it's been by two 31-year-old movie directors: Guo Jingming and Han Han, both of whom are also best-selling authors in China. Guo's Tiny Times 3 is the latest sequel of a film franchise adapted from his own novel of the same name which sold 1.4 million copies within two months after being published. Tiny Times 3 was on 45% of China's movie screens after its June 7 premiere pulled in revenues of over RMB 110 million, a record for domestic 2D films. A few weeks later on July 24 Han Han's The Continent premiered as well, and had quickly made more than RMB 700 million. Both movies unseated Transformers: Age of Extinction to take the top spot at China's box office.
Guo and Han are long-time rivals. They're the best-selling as well as most controversial writers with royalties of RMB 120 million and RMB 51.2 million respectively, and now they're taking the film industry by storm, marking a new era of "fan films" in China.
China's box offices pulled in RMB 21.6 billion ($3.17 billion) in 2013, a 27% jump from 2012. The Top 10 domestic films grossed RMB 5.658 billion at the box office, RMB 1.131 billion more than the Top 10 imported films (RMB 4.527 billion).  Massive cinema growth in the country in recent years has helped boost box office sales: according to the Motion Picture Association of America (MPAA), there are 13 new cinemas opening in China each day.  But, we've also observed three phenomena that have helped rake in the big bucks:
1. Rise of the youth market
As Guo told NPR in 2009, the secret to his success was channelling the aspirations and insecurities of his generation: "Today's young people don't understand life depicted by older authors. So they like my work because it's by a writer their age about stuff very close to their lives."
Guo and Han have consistently been at or near the centre of some of the liveliest debates taking place among Chinese netizens. Each is an only child; they've both tasted the first fruits of China's economic reforms, holding a jewel-encrusted mirror to show what the country is fast becoming in 2014.
Guo's Tiny Times 3 explores the friendships and romantic entanglements of four young women living in Shanghai, soaking up all the wealth and glamour around them.  In his film Guo has built a rosy, Gatsby-like, big-city dream for his young fans. It's a glorious RMB 100 million house in Shanghai (Guo's own property) filled with big-name fashion labels, Bentleys, champagne in glistening ballrooms, and dates with successful and attractive men and women.
In contrast, Han's The Continent is a contemporary aspirational tale structured as a tragi-comedy road movie featuring two young men from eastern China. As a notable car racer and Op Ed blogger on political issues, Han tilts towards the other direction, attempting to show the unflattering contemporary lives of young Chinese, many of whom identify with the film's characters as they sometimes lose their way in the pursuit of better lives. Rapid economic development has seen them come of age along with the emergence of individualism and consumption – familiar modern trappings that make them more like their peers in Western countries.
Both men have found niches of eager fans within the booming youth market.
2. Influx of hot money into the capital market
In 2013, media stocks ranked first on the A-shares market by rising as high as 103.29%. According to statistics from WIND Information, the media industry has 54 listed companies on the A-shares market with a price-to-earnings ratio of 46.54 times.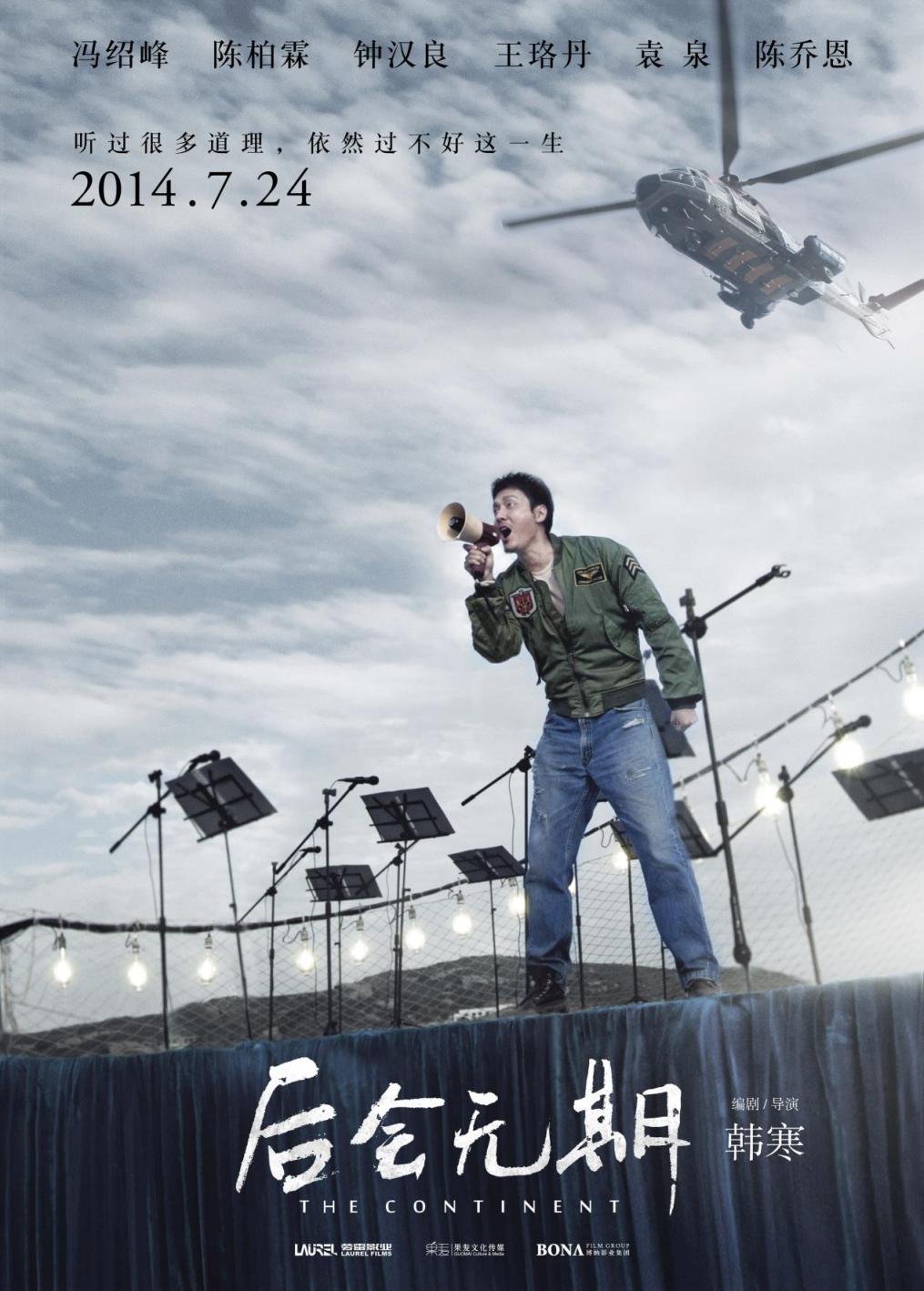 In March, Alibaba Group acquired 60% of shares issued for China Culture Media Group, and changed the name to Alibaba Pictures Group. During the Shanghai Film Festival, Tencent Group announced that they would be launching six movies. Big data analytics will be the new crystal ball used to predict future markets while mobile media promotion will be what drives a box-office hit. The combination of Internet and film industry will not only transform the business model, but also influence movie content and production.
We've seen major investment reform for Tiny Times 3. More than 100,000 netizens have invested in this movie and the sequel, Tiny Times 4. They're offered an expected annual interest rate of 7% for putting up as little as RMB 100. As producers, they have the chance to meet movie stars, get the exclusively issued electronic magazines and stars' autographed photos, auction the film props and travel to filming locations. Netizens' investment has raised nearly RMB 10 million for Tiny Times 3 and, as producers, they've encouraged their friends to go to the cinema, thus guaranteeing high box office sales.
3. Triumph of social media
With both Guo and Han having more than 30 million Weibo fans, it's not surprising that the battle between them takes place on social media. That's where the similarities between their two movies have been analysed most. Everything has been scrutinised: fan attention, public influence, fans' gender, the number of forwards and comments on Weibo and the spreading of trailers and interesting outtakes. As for the final result, performance at the box-office, it's quite easy to predict if we put aside any discussion of the artistic side of the films and focus purely on business.
When we look closely at Guo's business/cultural model from a marketing perspective, we think he's the best example of a successful businessman. He successfully operates his company in terms of market positioning, product R&D, brand and product line extension, content supply, advertising and promotion, digital and multi-channel media marketing. To some degree, Han is following in Guo's steps.
If we just looked at their success, on the surface, the Chinese film industry appears to be flourishing; but there is some cause for concern.
1. Overheated movie capital market
Film company stocks have done well on the A-shares market, but their soaring valuation has left investors questioning the true value of these companies.  For example, the market value of the US firm DreamWorks stands at about RMB 11.9 billion, while China's Huayi Brothers is valued at up to RMB 30.1 billion. Insiders attribute the overheating of China's film industry to speculation within the A-shares market.  In other words, bubbles are forming rapidly.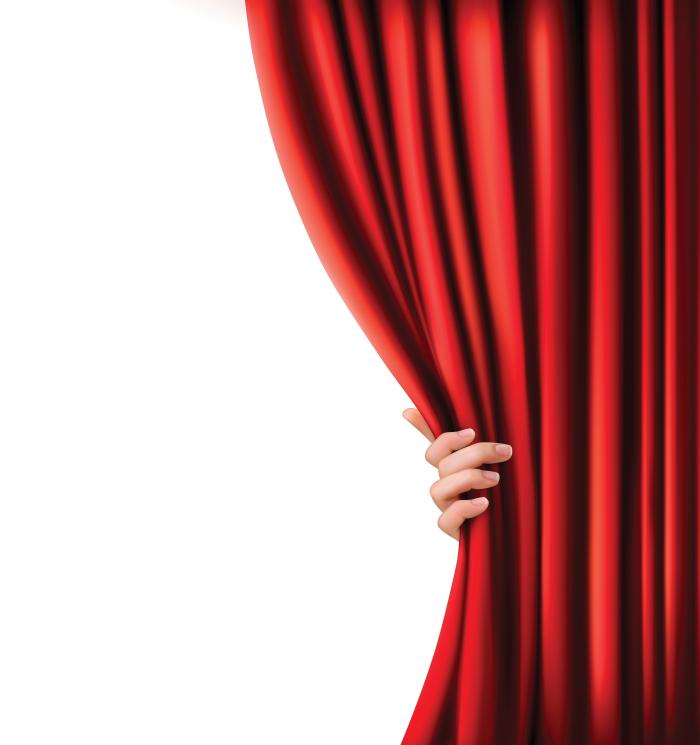 In fact, there are signs of bubbles bursting.  According to WIND Information, the average growth rate of the total market value of media stocks for the first half of 2014 was about 6%. This is lower than that of the Growth Enterprise Index, which was 14.4%. Huayi Brothers even saw a drop of 12% in its market value. Although Huace was able to maintain a year-on-year growth of 72.77%, the growth rate for Enlight Media and Hualu Baina dropped by 66.64% and 27.92% respectively.
2.  Limited supply of foreign films, different business models
Today, China imports no more than 34 films annually – so unlike other markets, the country's home-grown movies face less competition.
On the financial side, this is how the box office for home-grown movies is shared: after 8.3% of profits is turned over to the state, the rest is divided into three parts. More than 30% goes to the filmmaker, the publisher gets around 10%, and the theatre gets 50%.  All three parties work together on promotions. In contrast, the proportion of profits shared by the foreign filmmaker, publisher, and the theatre is 35%, 17%, and 48% respectively. But, in order to pull in an audience, the foreign filmmaker must bear all the promotional costs. This is obviously not an arrangement that benefits foreign filmmakers.
3. Little protection for intellectual property rights
In China, the box office accounts for more than 80% of the total revenue of home-grown movies. In Hollywood or Europe, the proportion is merely 30%, with the remaining 70% coming from DVD rentals, sales, related games, toys, trademark licensing, soft advertising, as well as copyright royalties from online use and TV broadcasting, etc. China is still miles away from effectively enforcing intellectual property rights.
So don't be blinded by the impressive box office numbers that make the market so attractive for filmmakers from around the world, and the success of locals such as Guo and Han. There's still a long way to go before China's film industry can really be globally influential and competitive.
This article first appeared in Forbes.com. Jeongwen Chiang is Professor of Marketing at China Europe International Business School (CEIBS) and Chen Lin is Assistant Professor of Marketing at Michigan State University.