Throughout the year leaders of commerce and academia – and even royalty – participated in various 20th Anniversary activities on and off CEIBS campuses. They also took the time to provide special anniversary wishes that capture the essence of what CEIBS@20 means to them.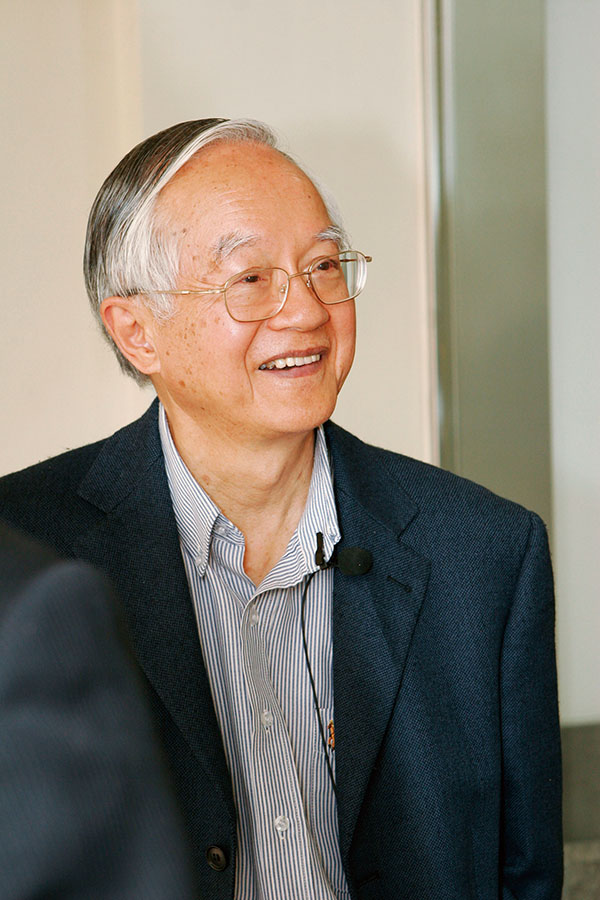 Renowned Economist & Baosteel Chair Professor of Economics at CEIBS Wu Jinglian
In 1994, I was very honoured to help establish CEIBS. The CEIBS community dares to take risks, assumes responsibility, and demonstrates an innovative spirit. In my eyes, they're the hopes of China and the Chinese economy.
CEIBS is now 20. China is at a new historical starting point, entering into a time of great transformation. I'm convinced that in this great age, CEIBS will play a more significant role.
I stand ready to move forward, along with CEIBS, forever.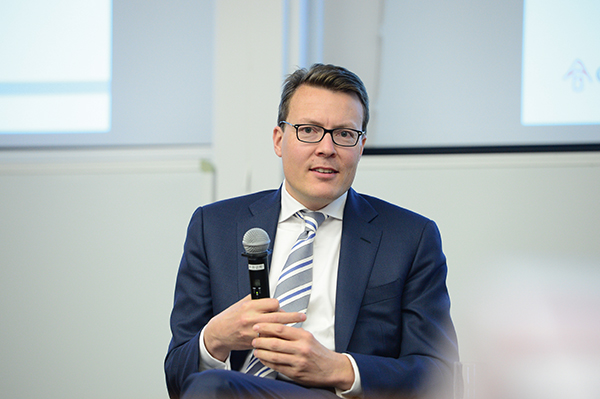 Dutch Prince Constantijn van Oranje-Nassau van Amsberg
CEIBS has transformed itself into a leading business school in the world. It is a prime example of China-EU co-operation. I'd like to congratulate CEIBS on its 20th Anniversary.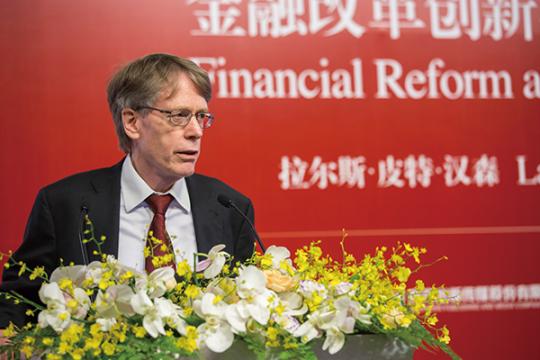 Nobel Laureate Lars Peter Hansen
With a history of two decades, CEIBS, a fledgling but ambitious business school, will produce excellent scholars in economics – perhaps even a Nobel Prize.  May good fortune smile upon China Europe International Business School.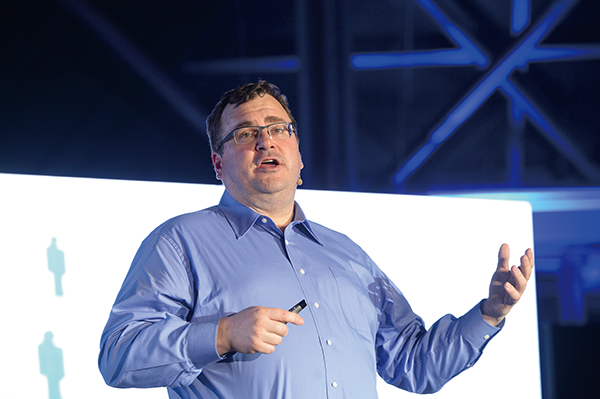 LinkedIn Co-founder Reid Hoffman
I'm inspired by what CEIBS is doing, both in China and globally, to promote the exchange of ideas and cutting edge management practices. Happy 20th Anniversary CEIBS!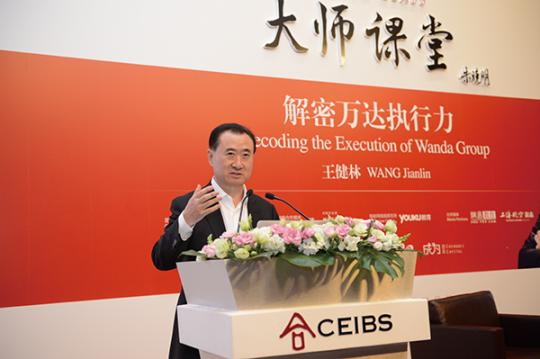 Chairman of Wanda Group Wang Jianlin
Over the past two decades, CEIBS has grown into a world-class business school as famous as Wharton, Harvard and Stanford. I'm proud of CEIBS!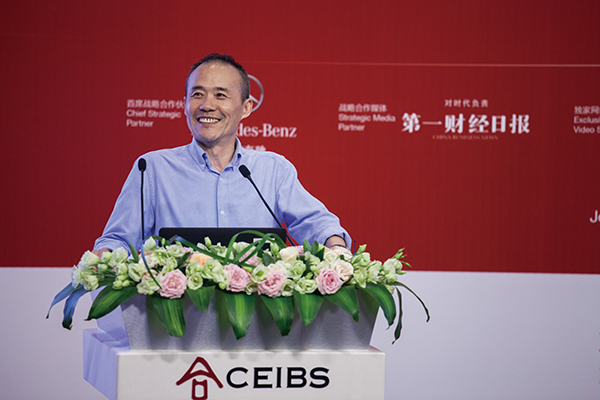 Vanke Chairman Wang Shi
China Depth, Global Breadth that's CEIBS' tag line. It's also Vanke's tag line. Let's move forward together. Happy 20th Anniversary CEIBS!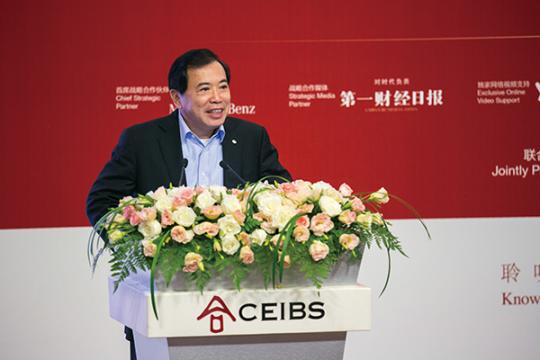 TCL Chairman and CEO Li Dongshen (CEO 2003)
CEIBS is now 20 years old. I think its success lies not only in its international ranking, but also in its contribution to our times by cultivating many entrepreneurs with innovative spirit and global vision. More importantly, CEIBS has given a huge boost to the integration of the Chinese economy into the global one. This is what the CEIBS community is striving for: China Depth, Global Breadth. Over the next two decades, CEIBS will, like a soaring eagle, fly higher and higher in the sky.
Chairman of Wing Lung Bank, former President of China Merchants Bank, Ma Weihua
CEIBS has made "Conscientiousness, Innovation and Excellence" its motto; I've made innovation an engine of my business. Happy 20th Anniversary CEIBS!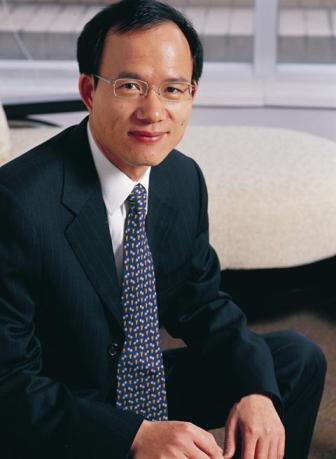 Founder & Chairman, Fosun Group Guo Guangchang (CEO 2006)
I've often been asked, "What has been the most important investment in your life?" Some would say it was stocks, or real estate. But I think investing in yourself is the most important step.  Studying at CEIBS has been one of the most important investments in my life.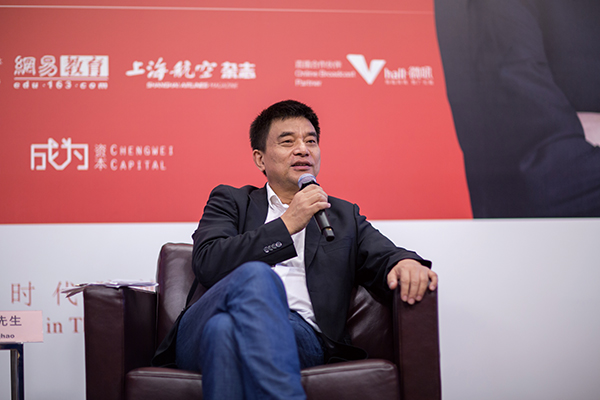 Chairman of New Hope Group Liu Yonghao
Just like CEIBS, I will stick to the idea of "Conscientiousness, Innovation and Excellence" throughout my life.
It takes one decade to grow a tree, but ten decades to cultivate a gentleman.  Over the past three decades, we've been working diligently. Over the next two decades, we're bound to reap greater rewards.
I offer my best wishes to CEIBS.
Happy 20th Anniversary CEIBS!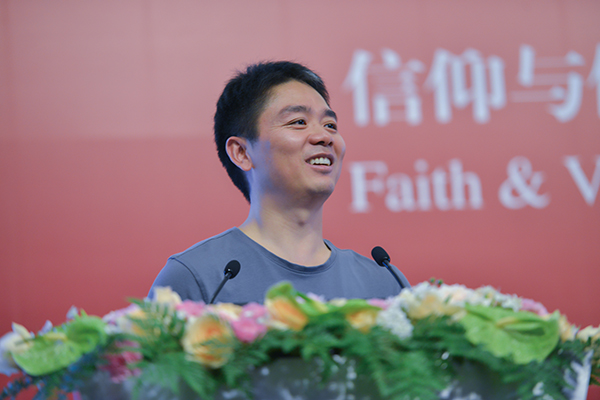 JD.com Founder Richard  Qiangdong Liu (EMBA 2009)
How fast an entrepreneur evolves determines the pace at which his company can grow. An entrepreneur's evolution path also determines the direction his company will take.
CEIBS is a towering tree where one can emerge from the cocoon, transformed into a butterfly. Many thanks to my alma mater.
Happy 20th Anniversary, CEIBS!
Video versions of these and many more anniversary messages available at
/20th-anniversary