CEIBS MBA08 Alumni Reunion
Saturday, June 13, 2015
CEIBS MBA08 Alumni Reunion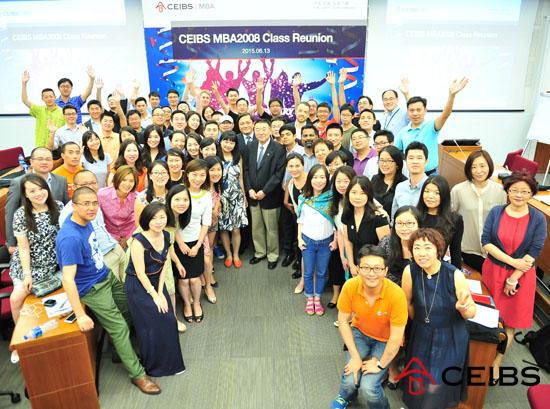 June 13, 2015. Shanghai - CEIBS MBA08 alumni from both home and abroad gathered at the school's Shanghai Campus today to catch up on their career and personal successes of the last five years and reminisce about their days at CEIBS.
In his welcome address, Vice President and Dean Prof. Ding Yuan told the alumni that the MBA programme would be offering more entrepreneurship-oriented courses, and continue to prepare students to meet business environment changes such as China's newest phase of economic development. Associate Dean and MBA Programme Director Prof. Chen Shimin and Director of the school's Alumni Relations Department Wang Qingjiang were also on hand to welcome everyone back to their alma mater.
The alumni also heard from their classmates. Cui Yong and Joo Ohk Yi spoke about their experiences working at a start-up. Lu Ruize gave a talk titled "Cloud Class: Integration of Recruitment and HR Management" and Sun Xin spoke about "Risk Control in the Financial Industry".