CEIBS MBA Students Visit Amazon Fulfilment Centre in Kunshan
Thursday, April 17, 2014
CEIBS MBA Students Visit Amazon Fulfilment Centre in Kunshan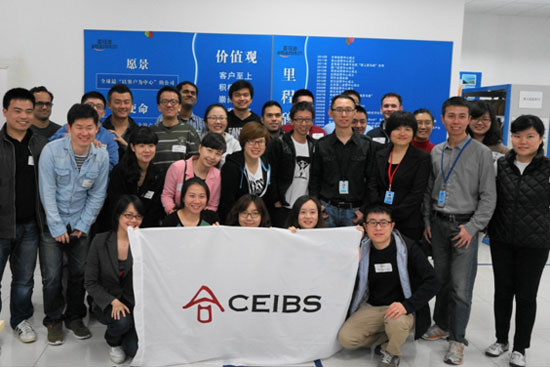 April 17, 2014. Kunshan – Innovation was the theme of the day today as 25 MBA students visited the Amazon Fulfilment Centre (AFC) in Kunshan with the aim of deepening their understanding of the company's operations, as well as the e-commerce and logistics sectors. The visit was organized by the CEIBS IT and E-commerce Clubs.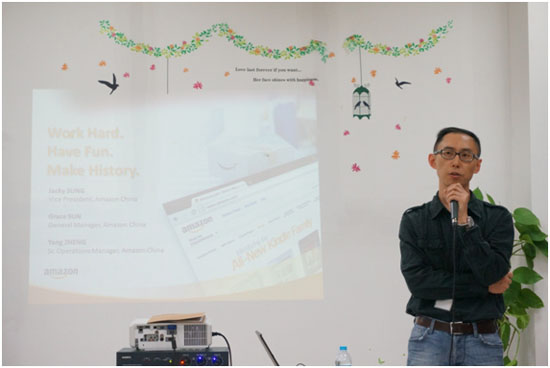 Mr. Jacky Sung, Vice President of Amazon China, explained how the company's fulfilment centre is the heart of logistics innovation. He spoke about the company culture, its customer-centric philosophy, data-driven decision making processes, and management innovations. He encouraged the students to seek out challenges in their careers.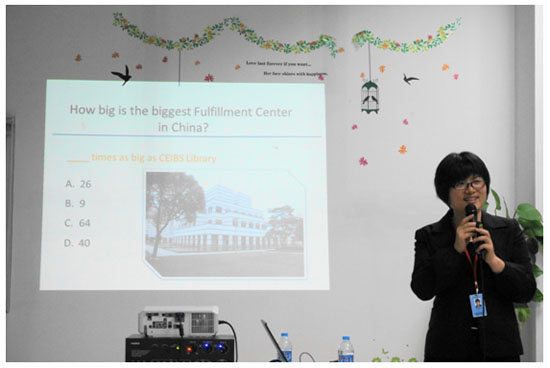 Company General Manager Ms. Grace Sun then gave students a short quiz which helped familiarize them with Amazon's global positioning as well as the competitive advantages the company enjoys in China. The visit closed with a tour of the centre, led by Senior Operations Manager Mr. Yang Zheng.