Tuesday, August 12, 2014
CEIBS MBA 2016 Begins!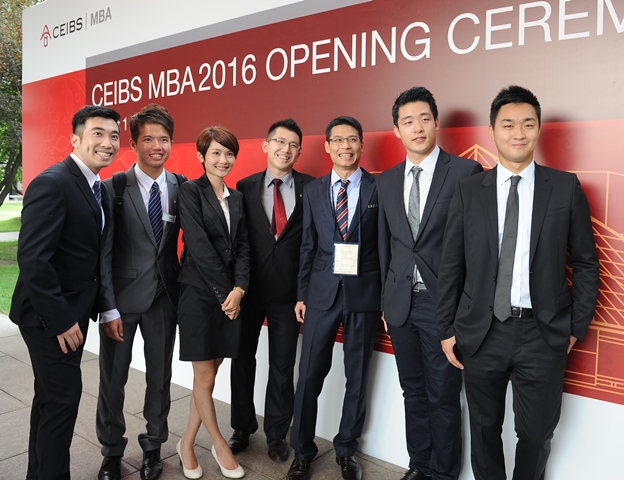 August 11, 2014. Shanghai – The excitement of setting off on a new journey filled the auditorium at CEIBS Shanghai Campus this evening as 166 eager students from 24 countries/regions began their MBA. Thirty-three percent of the class are female and, for the first time ever, there are students from Kazakhstan, Syria, and Guatemala.
Here are some photo highlights from the event:-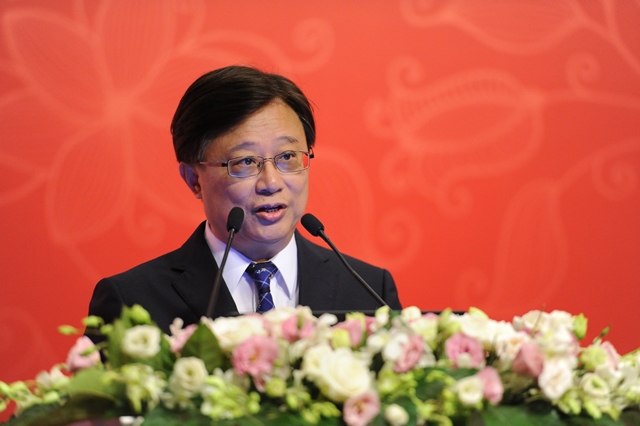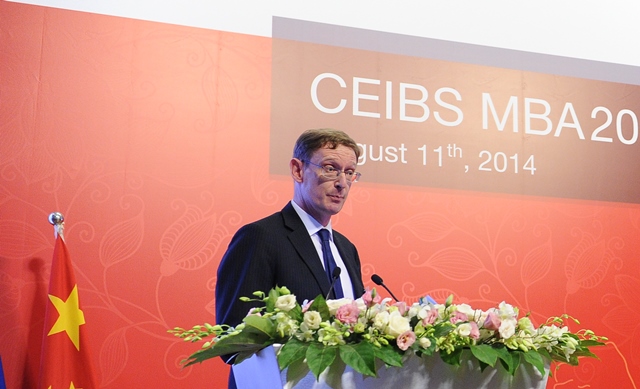 Above from left: CEIBS Executive President Prof. Zhu Xiaoming during his opening remarks, and the day's keynote speaker Dr. Alasdair Jelfs, Managing Director of Merck Chemicals China.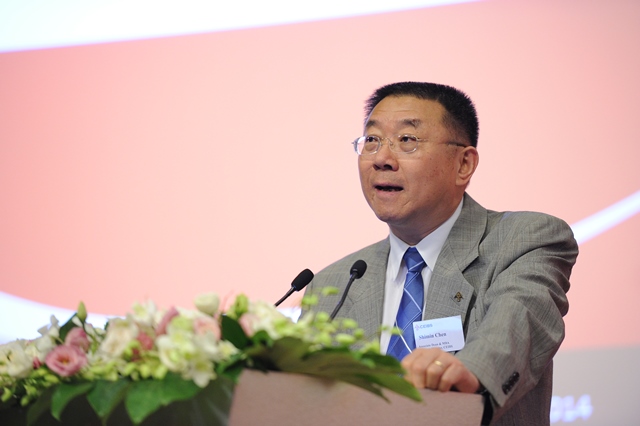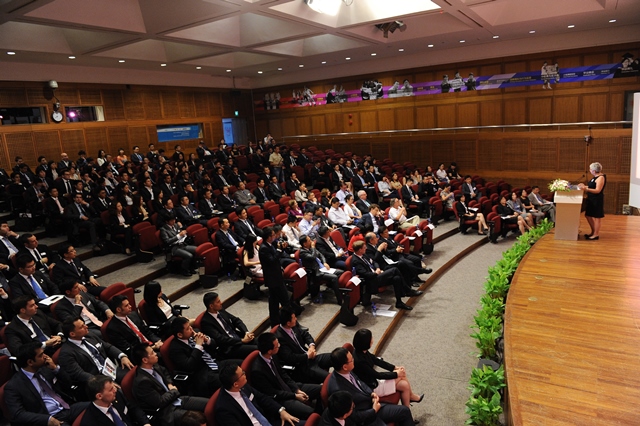 Above from left: MBA Director Chen Shimin, who was the Master of Ceremonies, and Acting Chair of CEIBS Department of Marketing Prof. Lydia Price giving a welcome speech. CEIBS Dean & Vice President Hellmut Schutte, who's on a business trip abroad, sent his greetings by video.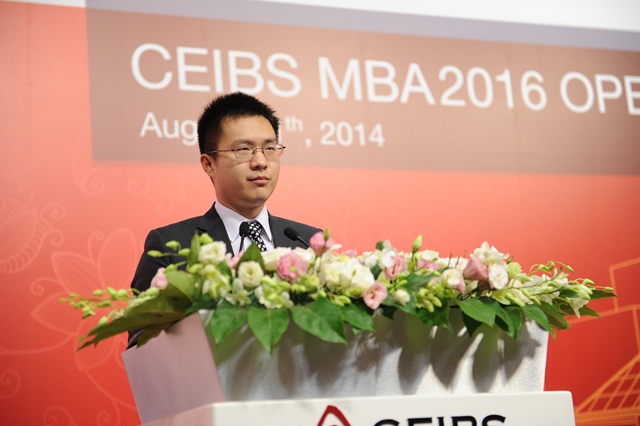 From left: Simon Huang (MBA 2015) spoke on behalf of his class, urging the incoming students not to manage change, but to lead change. Elric Yin, who represented MBA 2016, turned down spots at LBS and INSEAD to study at CEIBS. He spoke about the opportunities and challenges that CEIBS offers.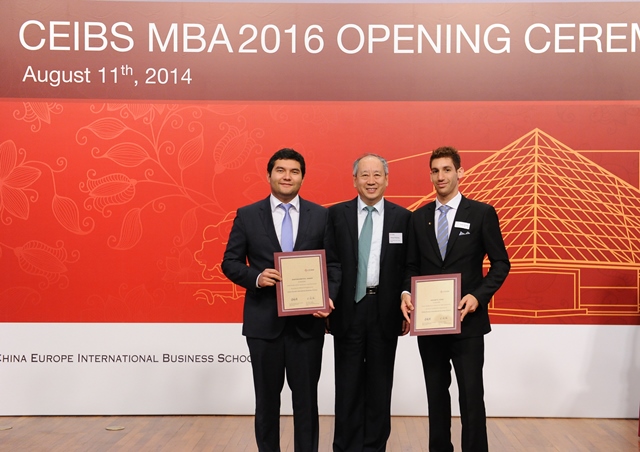 Above: CEIBS Vice President and Co-Dean Prof. Zhang Weijiong with scholarship recipients Saken Shayakhmetov from Kazakhstan (left) and Stav Shavartz from Israel. This year there were more types of scholarships than last, and more sponsored by CEIBS alumni. Nearly 40% of the class benefitted from 20 different types of scholarships.