CEIBS MBA 2015 Team Shines in Bled Strategy Case Competition
Tuesday, September 2, 2014
CEIBS MBA 2015 Team Shines in Bled Strategy Case Competition
September 2, 2014. Slovenia – MBA 2015 students Daniel Shi, Richard Yang and Danyin Pan took second place in the Bled Strategy Case Competition, in a field of finalists that included teams from top b-schools around the world such as St. Gallen, Copenhagen Business School and the Indian School of Business. The CEIBS team was chosen from among more than 100 teams that were vying for one of the seven spots in the final round of competition.
The finalists were given only 40 hours to analyse the case file and prepare a strategy to provide an innovative way to manage Slovenia's forest resources. The competition was organized by the Slovenian Government and hosted by IEDC Bled School of Management.
Following the competition the CEIBS MBA team participated in the week-long Young Leaders' Camp (YLC) and BLED Strategic Forum (BSF). The YLC provides a platform for young leaders from around the world to discuss innovative ways for building trust in a variety of real-life situations. The BSF brings together government officials, business leaders and academics from both Slovenia and abroad to share their insights into emerging business trends, challenges and opportunities for Europe. The experience provided the CEIBS students with a great opportunity for both learning and networking.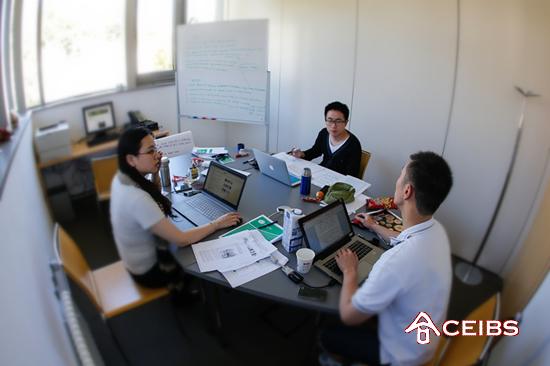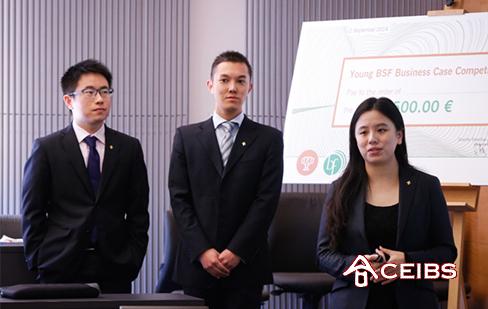 From left: Richard Yang, Daniel Shi and Danyin Pan