CEIBS MBA 2012 Graduates!
Sunday, April 27, 2014
CEIBS MBA 2012 Graduates!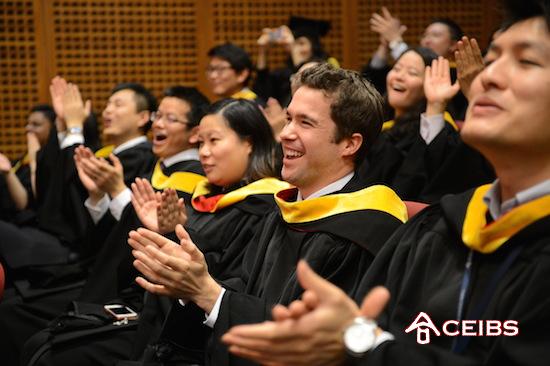 April 27, 2014. Shanghai – The 18-month MBA journey for the CEIBS MBA Class of 2012 came to a close today as its 186 students graduated in a ceremony at the school's Shanghai Campus. A few memorable moments in photos: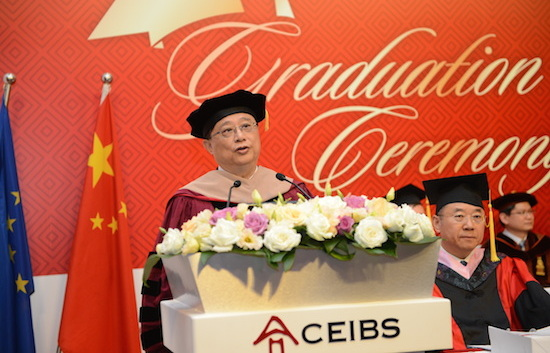 "You have every reason to feel proud of yourselves, because this is truly a great accomplishment," CEIBS Executive President Prof. Zhu Xiaoming said during his welcome address. He hoped the graduates will become role models for the CEIBS community. "The success of CEIBS is built upon your success," he said.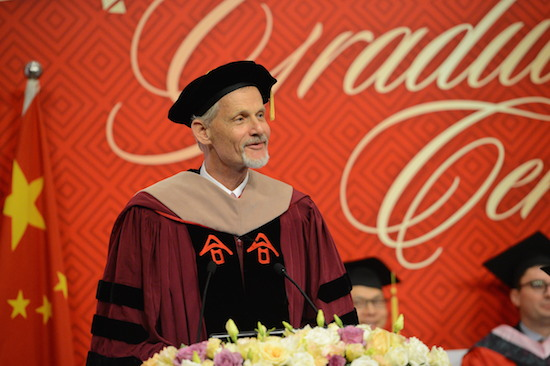 "Now it is time for you to translate what you have learnt at school into action, into reality," said CEIBS Dean and Vice President Hellmut Schütte in his commencement address. He also encouraged the graduating class to keep an international mind-set. "The problems of the world need international solutions," he said.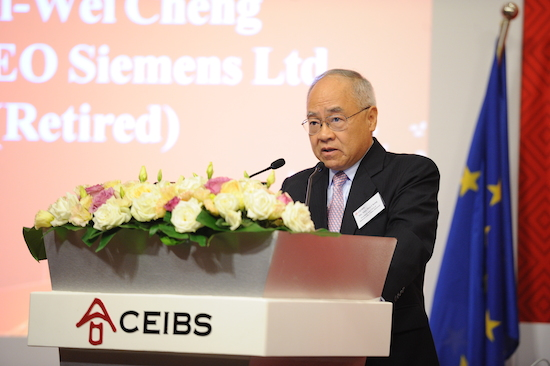 Mr. Mei-Wei Cheng, former CEO and President of Siemens China, explained how the ability to adapt to change can make a difference. He also emphasised the importance of being confident, yet understanding one's strengths and weaknesses. "Have confidence in yourself, accept challenges without fear of failure; you will have some wonderful adventures and can persevere to eventual success," he said.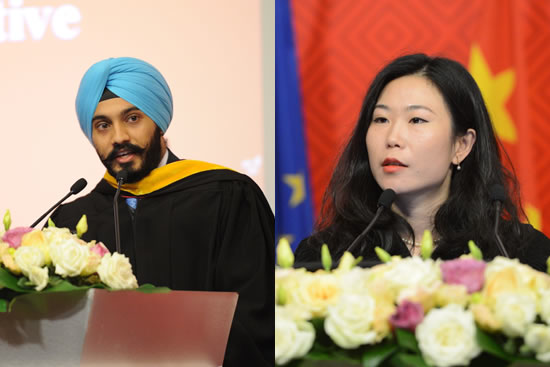 "I always wanted to make a difference, and now after graduating I have that power," said MBA 2012 graduate Urvash Singh in his commencement address. He encouraged his classmates to stand up and look at each other's faces. "These are the people who will help you when you need it," he said. An MBA is a personal journey, said MBA 2012 graduate Sun Wei in her address. "Along the way, we were stimulated, challenged and exposed to things that were not in our initial plan," she said.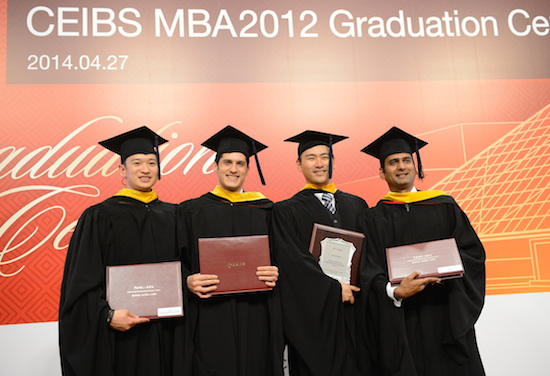 CEIBS Associate Dean and MBA Programme Director Prof. Chen Shimin warmly congratulated the students on their graduation and conferred awards on the most outstanding graduates. The awarding of MBA diplomas followed. Then, as is customary, the graduating class switched their tassels from right to left and CEIBS Vice President and Co-Dean Prof. Zhang Weijiong declared them members of the school's 13,500+ alumni network.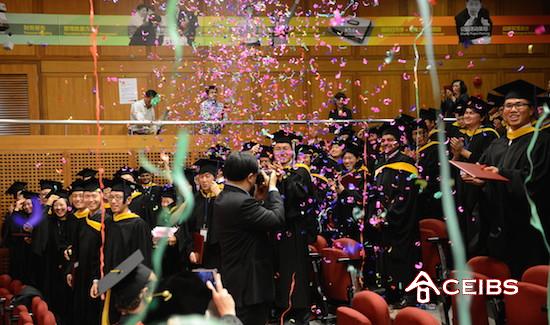 About CEIBS MBA
CEIBS offers a world-class, 18-month, full-time MBA programme taught in English. It is designed to prepare talented professionals with strong career aspirations, managerial potential, and a clear international orientation for post-graduation roles as thought leaders for global enterprises. The CEIBS MBA programme primarily aims to enhance each student's ability to identify and utilise business opportunities, solve complex business problems, motivate others, and develop organisations. The programme focuses on developing participants' leadership, professionalism, sense of social responsibility, cross-cultural competence, and entrepreneurial spirit.
Performance in global rankings:
#1 in China 2011, 2007 & 2006 (3 consecutive surveys): Bloomberg BusinessWeek China,
#1 "Most Valuable Full-time MBA Programme in China" (for five consecutive surveys in 2005-2007, 2010, 2012): Forbes China,
#7 Best International 2-year MBA Programme (#1 in mainland China), 2013: Forbes Magazine,
#17 worldwide, full-time MBA Programme (2014): Financial Times.