CEIBS Exec Ed Remains Solid in FT Rankings
Monday, May 12, 2014
CEIBS Exec Ed Remains Solid in FT Rankings
May 12, 2014. Shanghai – CEIBS Executive Education Open Programme remains at #29 on the Financial Times Executive Education rankings while the Company Specific Programme (CSP) moved up by 5 places to #34. The rankings for 2014 were released today. 
 
"Our team works extremely hard to remain focused on our goal of providing world-class business management learning," said CEIBS Associate Dean for Executive Education Programmes Professor Katherine Xin. "Exec Ed is a highly competitive market and we will keep working towards continuous improvement."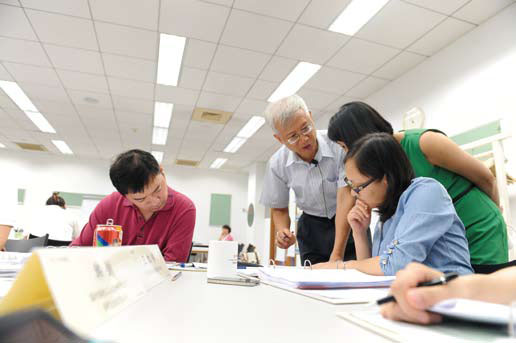 According to the rankings, CEIBS Exec Ed Open Programme is offering better-designed courses with improved teaching methods and materials to a higher quality of participants who come away with more new skills and learning. A greater number of these courses are being offered outside of China but for the ones that are taught locally, they are being offered at better facilities with better services. CEIBS Open Programme has improved in 11 areas:
- There was an 8-spot increase in its international location rating. In fact in 2013, almost 9% of CEIBS' open programmes were delivered outside of China.
- A 6-spot jump in both course design and teaching methods & materials.
- An increase of 4 in the follow-up category, which measures the support and networking opportunities provided to participants after they have completed their course.
- A 3-spot increase in quality of participants, new skills & learning, as well as food and accommodations. 
- And a 1-point increase in the categories of preparation (the selection of participants and provision of material ahead of the course), facilities and international participants.
Meanwhile, the CSP has also made significant gains since it was last included in the rankings in 2012. There is better preparation before the courses, which are better designed and taught by better faculty using better material. All of this benefits students and translates into increases in categories such as new skills & learning and value for money. The areas of improvement:
- Follow up, a 20-point increase
- Preparation, up by 18 points
- Value for money, up by 11 points
- Future use, up by 7 points. This measures the likelihood of clients re-enrolling in the CSP and doing so at CEIBS.
- Teaching methods & materials, up by 6 points
- Faculty, up by 5 points
- Programme design, up by 4 points
- New skills and learning, up by 3 points.
"We are committed to customer satisfaction as we educate today's business leaders for the future," said Director of Company Specific Programmes Ruby Chen. "We are pleased with the results but at the same time we recognize that there is still a lot more to do. We welcome the challenge."