CEIBS Competes in Nespresso MBA Challenge
Wednesday, April 23, 2014
CEIBS Competes in Nespresso MBA Challenge
April 22, 2014. Shanghai – A team of CEIBS MBA 2015 students has made it to the semi-finals of the Nespresso Sustainability MBA Challenge 2014. The CEIBS group is one of 15, from a field of almost 60 global b-schools, which made its way to the second round. They are: Jean Zhu, Karthik Chandra Sekhara, Johnny Ho and Jennifer Gu.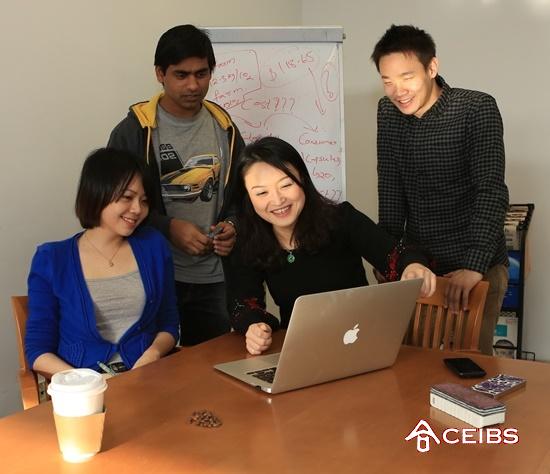 The CEIBS team during a brainstorming session
By mid-May they will know if they are one of the three teams that will face off before a group of the world's leading business and sustainability experts at Nespresso MBA Challenge final event. This will be at Nespresso Headquarters, Switzerland on June 13. The judges will include top executives from Nestlé-Nespresso, high-level academics and sustainability experts.
The contest challenges students to come up with new, creative and fresh ideas in formulating a solution for an assigned case study. The winning team will receive a one-week trip to Costa Rica where they will get a closer look at the coffee industry and make practical links with the theoretical challenges presented in the competition.