CEIBS CFO Association Established in Beijing
Friday, October 10, 2014
CEIBS CFO Association Established in Beijing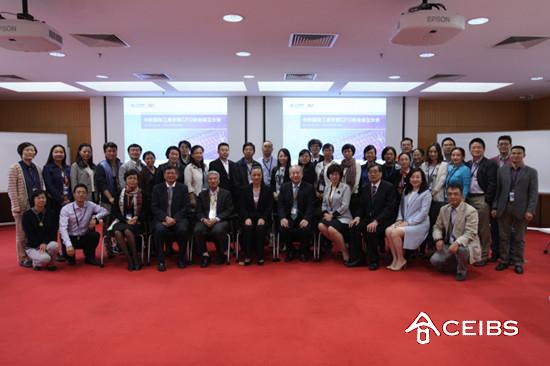 October 10, 2014, Beijing - The first meeting of the newly founded CEIBS CFO Association was held today at the CEIBS Beijing Campus. Attendees included:
- CEIBS Vice President and Co-Dean Professor Zhang Weijiong;
- Ms Liu Hongwei, President of the China Association of Chief Financial Officers and former Deputy Minister of the Ministry of Finance. She will serve as Honorary President of the Association;
- Baosteel CFO Chen Ying, who will serve as the Association's President;
- Haier Group CFO Ms. Tan Lixia, Association Vice President;
Dalian Xinhe Leather Products Chairman Mr. He Chun, Association Vice President;
UK Royal Management Accountants Association North Asia CEO Ms. Li Ying, Association  Secretary General and Standing Vice President.
The Association organized its first major event, the China Management Accountants Forum 2014, which was held at the CEIBS Beijing Campus on October 11.