CEIBS Alumni High on Fortune China's Top 40 Entrepreneurs
Tuesday, September 2, 2014
CEIBS Alumni High on Fortune China's Top 40 Entrepreneurs
September 2, 2014. Shanghai – Three CEIBS EMBA alumni have made Fortune China's fourth list of Top 40 Chinese Entrepreneurs Under 40. One has taken the top spot and all three are among the list's Top 10. They are:
- #1 Liu Qiangdong (EMBA 2009), CEO of jd.com
- #3 Yao Jinbo (EMBA 2010), CEO of 58.com
- #7 Li Mingyuan (EMBA 2010), General Manager, Mobile and Cloud Computing Division of Baidu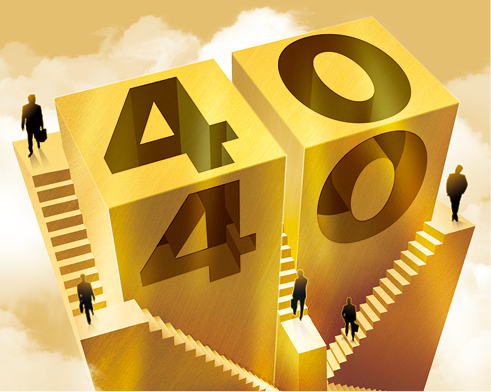 Illustration from Fortune China
This is the second consecutive year that Liu Qiangdong has topped the list. The trio are excellent examples of the calibre of CEIBS graduates. Both Liu Qiangdong and Yao Jinbo recently led their companies in launching IPOs in the US markets that were well received by investors, which the magazine noted was a growing trend among Chinese technology companies.
In its introduction to the list, Fortune China also noted that this generation of Chinese entrepreneurs is "notable for their ability to grasp the conditions of the business environment with the courage and skill to explore and expand". The magazine said that in making its selections for the list, it focused on those who encourage innovation and risk taking. It excluded anyone who had inherited their family business.
The complete Fortune China "40 Under 40" list can be found here.
RELATED:
Liu Qiangdong speaks at CEIBS Master Class.
Profile of Li Mingyuan.