By Zhang Ningning
In the 38 years since he was born on the Ivory Coast, Bobby Lee (EMBA 2012) has graced the halls of  an elite boarding school in America, went on to Stanford, and after graduating then spent five years as an engineer at Yahoo! Group. He had travelled a long way from West Africa where his parents, Chinese immigrants, had established a slippers factory. He changed Continents again in 2006, arriving in China to take on his new role as an engineer at EMC. Five years later he was Walmart China's VP of technology. Now, he is Co-Founder and CEO of BTC China, the country's most successful Bitcoin exchange. Read on as he explains what it's like to be in the Bitcoin business which still remains a mystery to many.
In 2009, Satoshi Nakamoto created Bitcoin on a computer. In the second half of 2013, the world began to sit up and take notice. The price of a single Bitcoin surged from RMB 100 at the beginning of the year to RMB 8,000 in November 2013.  Yet, increased attention does not necessarily mean good news. Bitcoin's value surge also caught the eye of the media and various governments around the globe. Last December, the People's Bank of China ruled that Bitcoin is not a currency and forbade banks and payment processors from accessing Bitcoin exchanges. The February 2014 shutdown of the Japan-based Mt Gox, the worlds' largest Bitcoin exchange, and lingering concerns that the digital currency can be easily abused by those looking to break the law also cast a shadow on Bitcoin's future.
Despite these concerns, Lee is bullish about Bitcoin. He set up BTC China in June 2011 making it China's first Bitcoin exchange, with the largest trading volume, the widest user base and the highest liquidity in the country. "We strongly believe in transparent, thoughtful, and comprehensive consumer protection measures. We pledge to lead the way," claimed Lee in a joint statement with other Bitcoin proponents after Mt Gox's very public collapse. His confidence stems from his strong technology background, profound understanding of Bitcoin and the management expertise he honed at CEIBS. Bitcoin's current trajectory, he said, is like that of the Internet 20 years ago.  Convinced that many opportunities are ahead, his vision is "to build BTC China into a comprehensive Bitcoin company", one that offers a wide spectrum of services and products.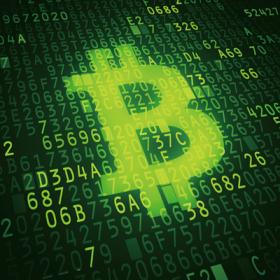 TheLINK: Bitcoin still remains a mystery to many of us. Can you explain the process by using BTC China's business operations as an example?
Bobby Lee: Currently the exchange focuses on three sectors: usability, features and performance including improving speed and security. In addition to the exchange centre, we have also rolled out Picasso, a new secure Bitcoin wallet service. Picasso works like a bank. You can put your Bitcoin in your account and withdraw it as you wish. Nowadays there are two different ways to store Bitcoin. One is putting the Bitcoin on remote servers, the other is keeping it in personal wallets. Hosted wallet products, like Picasso, work on servers and therefore need to be kept by companies. We are the longest-running Bitcoin exchange in China as well as the one with the most credibility, which means our servers are very reliable. Of course, our users can keep their Bitcoin themselves, but that also means they have to bear the risks on their own, including hardware damage, computer theft, backup risks, hackers, etc.
TheLINK: BTC China has rolled out a series of adjustments recently, including a change in commission rates as well as the new Maker-Taker system. What is the reason behind these moves?
The first big adjustment was in September 2013. We eliminated trading commission fees so as to make Bitcoin trading easier. That made BTC China the country's first commission-free Bitcoin exchange.  We made that move to promote the idea of Bitcoin in China. We achieved that goal. In around two or three months, BTC China became not only the biggest exchange in the country, but also the biggest in the world. However, the numbers didn't tell the whole story. The convenience of trading appealed to many speculators, which led to huge price volatility. That's when the government started to pay attention to Bitcoin. We then made a resolution to stabilise the price. I think this is what a leading exchange should do.
So we reinstated commission fees on trades but then introduced the Maker-Taker fee structure. This new structure will maintain a small 0.3% commission for traders, while rewarding market makers with a rebate. In addition to not having to pay a commission, market makers will also get a 0.3% reward. We are doing this to give the profit back to our users. By doing this, we hope to reduce wild price fluctuations and ensure that Bitcoin is not a tool for pure speculation.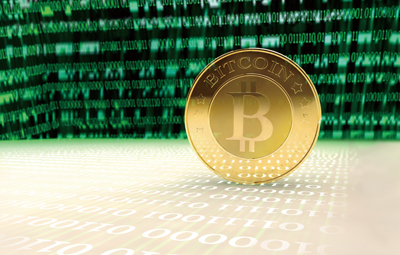 TheLINK: You're very optimistic about the future of Bitcoin. Why?
Bitcoin is the world's first digital currency, and currency has several defining properties. First, it is scarce and therefore valuable. Second, it is accepted by the public. Third, there are anti-counterfeiting measures. In old times, we used gold as a medium of exchange, while now we use paper money. Gold is scarce but not easily quantifiable and transactions in gold have to be done face to face; meanwhile the issuing of traditional currencies is centralised and too frequent. Governments' constant printing makes it not scarce enough. In contrast, Bitcoin payments can be done remotely and do not have to be face-to-face.  Online payment, scarcity, decentralisation, not issued by governments, these are all advantages for Bitcoin. I think the trajectory of Bitcoin's development will be like that of the Internet. As the expansion of the Internet user base gathers pace, we need a cross-company, cross-border, cross-government virtual currency to serve as the medium of exchange. That is the role that Bitcoin is meant to play.
TheLINK: What is BTC China's role in all of this?
Our aim is long-term development. We have more experience than any competing exchange in China, and we hope to build on our achievements by developing a wider range of products and services. We want to build BTC China into a comprehensive Bitcoin company.
TheLINK: What's your advice for China's Bitcoin investors?
Do not speculate on Bitcoin and do not focus on short-term transactions. It is unhealthy. Bitcoin has a large scope for appreciation in the long run. It is valuable as supply is limited. Rather than focusing on short-term returns, I would say it would be wiser to buy in gradually.
TheLINK: How does your CEIBS study help in running your own business?
I came to CEIBS hoping to become a professional manager. A friend of mine, who is also an alumnus, recommended the school to me as I wanted to further my education while keeping a full-time job in China. Then after seeing an ad about CEIBS, I made my decision.
I got my bachelor and master degrees in computer science at Stanford University. I had been interested in management for a long time and have always been confident about my personal abilities, but I knew I did not have enough knowledge about management and finance. CEIBS benefited me a lot. The programme is comprehensive, providing everything a manager needs to know. This helped me build a basic framework and provided me with the confidence and knowledge that I need.
TheLINK: What's it like being an entrepreneur?
I had worked for many companies in China and in America, these companies were both big and small – I even worked at start-ups. This is the first time that I have built my own business. It is such a different experience. I work almost 365 days a year. I think starting a business is just another lifestyle choice. This might not work for everyone; but I am really happy about my choice. I started my business when I was 35, older than those twenty-something start-up founders. But at that moment I thought to myself: this might be my last chance. If I failed to seize it, I would never have this anymore. I hope our alumni can seize their own opportunities in life.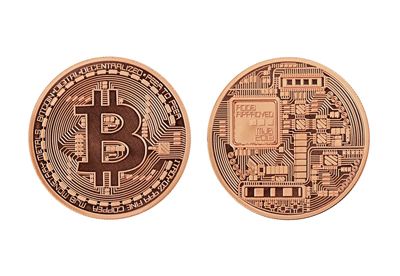 About Bitcoin
Bitcoin is a crypto-currency created in 2009.  Growth of the Bitcoin money supply is predefined by the Bitcoin protocol. With increasing supply, the creation rate has slowed. The total supply is capped at the arbitrary limit of 21 million, which it is expected to reach in 2140.  Bitcoin can be used through any computer that has access to the Internet.
(Reference: Wikipedia)