From left: Zhou Huiyun, Zhu Jianyuan, Wu Jianhua
By Lei Na
It was the best of times, it was the worst of times. These famous opening lines from Charles Dickens' novel A Tale of Two Cities seem a fitting description of the current state of China's healthcare sector. Though the medical profession is becoming more service-oriented the uneven distribution of medical resources is fuelling conflict between patients and hospitals, leading to an increase in violent attacks on doctors and medical professionals. Most healthcare resources are government-controlled as the sector is still among those in China that do not yet operate based on market forces. There are plans underway to implement reforms to the system that will change this, and the resulting improvements in service delivery and implementation of universal health insurance coverage are expected to open up countless opportunities for entrepreneurs. Recognising the great potential in the sector, a trio of entrepreneurial CEIBS EMBA 2006 alumni – Zhu Jianyuan, Wu Jianhua and Zhou Huiyun – set up an online medical service platform called bj-doctor.cn. It went live on January 20, 2014 after more than half a year of their hard work getting the ambitious project off the ground.
The idea for the platform began with Zhu, who was then President of chinabidding.com.cn, the only National Development and Reform Commission-authorised domestic online media platform that could issue project-bidding announcements. He had heard that the Beijing government wanted to jumpstart market forces in the sector by creating an online platform that would aggregate information about the city's available medical resources. After consulting with several fellow alumni in related fields he became convinced the time was ripe to start a business. Zhu had been President of the EMBA 2006 Beijing Class 3 Committee, and his first call was to fellow class committee member Wu Jianhua. Wu was so convinced of the market potential that he pulled his funding from other ventures to invest in bj-doctor.cn. Convincing Zhou Huiyun took a bit longer. "I observed their operations for a while, and I eventually came to the conclusion that it was a worthwhile venture," she explains.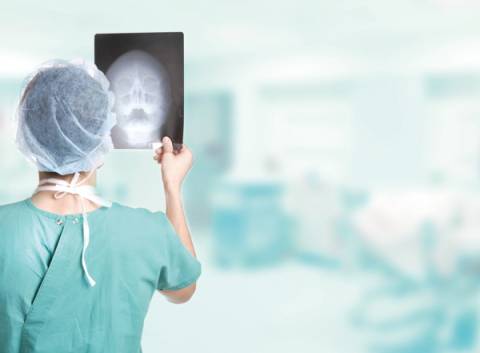 Once Zhou was on board, the project's management triumvirate was complete. As President, Zhu is in charge of overall management and government relations. Wu is in charge of corporate relations and Zhou is responsible for product R&D, branding, publicity, and human resources. Wu and Zhou are both Assistant Presidents. The company's equity structure uses the Public-Private-Partnership (PPP) model, which embodies the project's original goals: the coexistence of government-dominated public welfare and market-oriented operation through an injection of private capital. There was also investment from the government side as well.
"Zhu said he has a dream of providing medical service, and we are building that dream piece by piece, day by day," explains Zhou. The first phase in building the platform involved creating a registry of hospitals, departments, doctors, illnesses, as well as a record-keeping system. The second phase will be to implement an online reservation and registration system in collaboration with the Beijing government. The expectation is that the platform will make health care delivery more efficient. The online registration system will help guide patients to community hospitals for diagnosis when appropriate, which can help alleviate bottlenecks at the most popular Class 3 Grade A hospitals. "We hope that patients will use our recommendations to match them with the most appropriate doctors for their needs; the most expensive doctor is not necessarily the best doctor. The system will also enable specialists to triage patients according to their different conditions," Zhou explains.
The bj-doctor.cn team knows improvements to China's healthcare system will not be realized overnight, but Zhu is confident that they are "making history in China's medical reforms". Zhou adds, "We hope that this internet platform can provide a brokerage-like service to doctors and hospitals. Through the website, doctors can begin to build their own brands. Eventually when they are allowed to be independent, they can utilize the platform to engage with patients, manage medical records, and even settle with insurance providers. Hospitals and clinics can also establish their brands through the platform; in the future we may provide an interface for settlement between hospitals and insurance providers. In addition, the government can analyse medical data collected by the platform which may be useful in designing new policies. The bj-doctor.cn platform is like a shopping mall: doctors and medical institutions are the shops, the government makes the regulations, and we provide the infrastructure."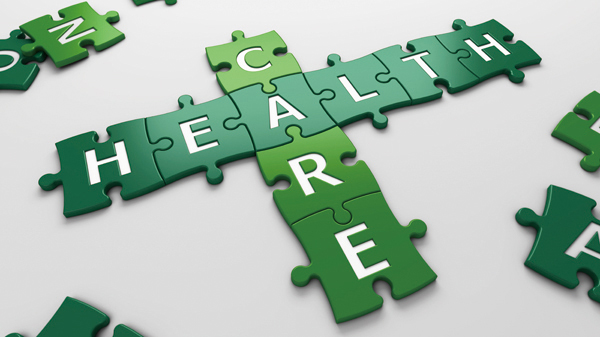 The trio say that working with fellow alumni was an easy choice because they trusted in their knowledge and skills. Perhaps it's also because their shared learning experiences at CEIBS, compared to the many years of ups and downs out in the business world, makes them treasure the steady friendship of classmates. They know they share the same values and have complementary skills, which is important in making a business work. Some have broad visions and big ambitions, while others are down-to-earth and conscientious, and by combining these different characteristics, they can keep the business on track. 
When there is a difference of opinion, the three say the solution is simple – they just fight it out. Each of them will pour out everything that is on his mind until they have all expressed their doubts, and afterwards they will work towards reaching a consensus on the best way to move forward.
When asked if they worry whether such intense arguments might harm their relationship, Zhou and Wu both give thoughtful responses. Zhou says that quarrels are a touchstone for the purity of your passion for the cause. "If you are all about the work, without any personal issues clouding the discussion, arguments will never harm your relationship," she says. Wu said that because they are all over 40 years old, they are at a stage when people should have a grander understanding of things. As he puts it, "As partners, we happen to be at the same stage in our lives; as CEIBS alumni, we have an affection for each other that will last a lifetime."