Lu Xiaohui
An entrepreneur, an investment banker and the manager of a private equity/venture capital investment fund recently shared, with senior executives from Shanghai's finance industry, how the CEIBS Part-time Finance MBA Programme (FMBA) has helped them advance their careers. The March 21 event, held at the CEIBS Lujiazui Institute of International Finance, was part of the second round of candidate recruitment for the 2014 FMBA intake. It followed a similar event held in February.
The entrepreneur, Mr Lu Xiaohui, explained how he began his career as a bank teller, then was quickly promoted to salesman and then sales manager. He decided to leave the bank, and together with some partners began a high-end community banking centre. Though the fledgling business saw some early success, he was concerned about its long-term, sustainable development and decided to apply to the CEIBS FMBA to help enable him to steer his business in the right direction. He didn't consider any other business schools as said he believes CEIBS to be the best, and after his studies began he found an unexpected benefit to his decision. The FMBA programme curriculum divides students into small groups for a 15-month practical case study project that has them analyse and develop solutions for real businesses; his group chose his company for their project, enabling him to tap into his classmates' expertise for ways to address many of the challenges faced by his company. Some members of his group have even become active participants in the company's management.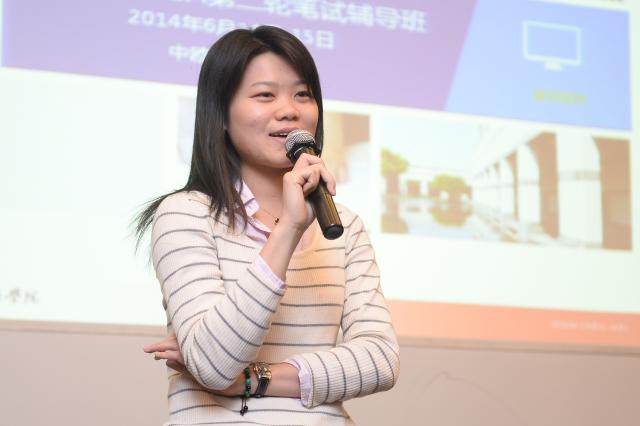 Zhou Hui
Ms Zhou Hui (FMBA 2012) is the investment director of Silicon Valley Bank Capital (China). In her talk she explained how her FMBA studies helped enable her to find new career opportunities. She found her current position after enrolling at CEIBS; previously she had been at China Renaissance Capital Investment. She said she considered many business schools but ultimately chose CEIBS over its foreign competitors because of its "China Depth", and the focus on finance offered by the FMBA Programme. She finds that being in a classroom with other experienced finance executives heightens the level of discussions, and she believes the programme to be both innovative and effective. She suggests that prospective students have a clear objective in mind before they begin, in order to get the most out of the programme.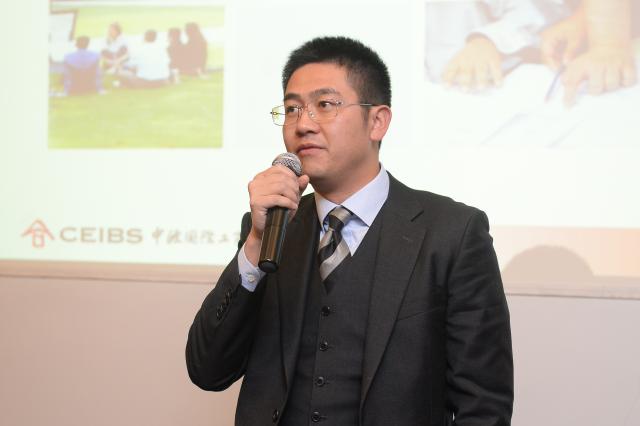 Qiu Jian
Mr Qiu Jian (FMBA 2013 Class 1) earned his undergraduate degree from Shanghai University of Finance and Economics, where he majored in Banking and International Finance. He said he finds the CEIBS FMBA Programme to be quite a different learning experience compared to his university studies, and it has broadened his perspective. Reviewing various theories after having several years of work experience under his belt has been inspiring, and he is also enjoying learning many new things. Mr Qiu Jian is currently Deputy General Manager of Xinhuadu Industrial Group (Shanghai), where he is responsible for private equity, venture capital and secondary market investment. He believes the curriculum helps fulfil many of the management needs of the financial sector; the programme trains not only financial professionals, but also future financial industry leaders. One of the biggest benefits has been the friendships he has developed with his classmates. He said he enjoys studying with peers who have similar goals – everyone strives to learn and share their knowledge with a positive attitude – and wants to be well-prepared to deal with future financial reforms and innovation.
The event closed with a presentation from FMBA staff who provided more details on the programme and the admissions process. The application for the second and final round of admissions is June 12, 2014.