By Jean S K Lee, Luh Luh Lan & Chris Rowley
Many women in Asia may prefer to build up their own businesses and create value based on their personal beliefs and values, instead of sitting on corporate boards as 'ornamental directors'.
Women around the world still face an on-going battle against stereotypes that keep the doors of boardrooms firmly closed to them. Progress has been made in many countries, but Asia still lags behind.  Much of the blame for this has traditionally been laid at the feet of a male-dominated society. Our research suggests that Asian women may themselves be more reluctant than originally thought to take on these roles.
So how many women are actually in the boardrooms? In 2012 McKinsey, using the local stock indices of 744 companies in 10 Asian markets, found women held just 8% of seats on boards. That same year Korn/Ferry International looked at the largest 100 domestic companies by market capitalisation in 6 countries – including Hong Kong, Malaysia and Singapore – to compare the extent to which women held key leadership positions on boards. They looked at 4,630 directors holding 5,335 directorships and found that more than 70% of boards in Hong Kong, Malaysia and Singapore had no female independent directors. Boards with three or more female directors were rare, while boards with three or more women as independent directors were almost non-existent (Ibid).
One way to boost the number of women on boards is to hire more women in the first place. A low female labour participation rate is one of the eight factors and barriers that we identified as keeping women, especially those in Asia, away from the boardroom. It's worth noting that among Asian countries, China has the highest number of women in the workforce. Yet the numbers are still far from ideal.
So among this already limited pool of potential candidates, why is it that so few of them want to be on boards?
One stumbling block is linked to the legal framework. First, board directors may face onerous, less than transparent and poorly defined responsibilities that come with their fiduciary duties. Their obligations may not be clearly defined (as in China for example) but there are severe consequences and liabilities for compensation if these same unclear obligations are violated. It doesn't help that director liability insurance remains under-developed in sections of Asia, China included. Second, Asian countries have fewer policies in place for ensuring that women are promoted.  In fact, Malaysia is the only Asian country to adopt a quota system.
The old boy's network is also a barrier. Male dominated boards show little inclination to include women. Then there's the lack of female role models to encourage and inspire women on boards to make a difference. This results in a vicious cycle: the fewer women on boards, the less likely boards are to appoint women, and the less likely it will be that women are inspired to be board members.
Societal factors are another barrier. Traditional Asian cultures encourage women to be highly committed to their role as the family caregiver who provides a supporting role to their husbands. In addition, the 'glass ceiling' at work restricts the number of women in top management positions, reducing their chances of serving on boards since this generally requires extensive management experience. This is closely linked to traditional gender bias where men just think women can't get the job done.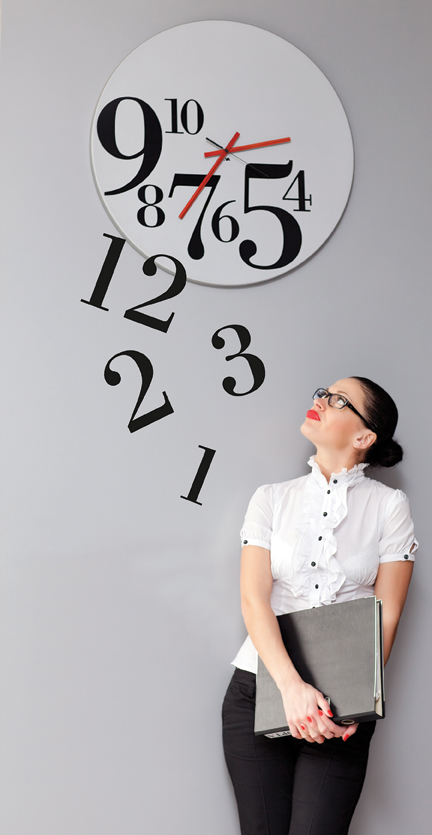 Women's attention to detail is often cited as a plus. But when it comes to landing board positions it actually harms their chances by fuelling the argument that they can't see the big picture. 
But one important barrier that's often overlooked is self-selection. In contrast to the number of women directors, there is a growing number of women entrepreneurs and the self-employed. By 2012 China had more than 29 million women entrepreneurs, accounting for over 20% of the national total. In short, many women would rather start their own businesses to create value based on their personal beliefs and values, than sit on boards as 'ornamental directors' (Mace, 1971; Allen, 1989). After all, in many companies boards merely play a symbolic role and its directors are just 'rubber stamps'.
To sum up, the number of women on boards has increased globally, albeit unevenly, across countries. In Asia the situation is even more patchy and with some very weak spots, such as Japan and South Korea. For many women in Asia, entering the boardroom is like rowing upstream – it's a challenging job with little upside. Society as a whole still doesn't grasp how significant it is to have women in the workforce and on boards (Yi, 2012). As long as companies continue to be less-than-active in making changes and continue to underestimate the long-term benefits of having the fairer sex in the boardroom, and governments fail to put policies in place to address the issue, women will continue to say, "No thanks!" to board positions.
Jean Lee is Professor of Management, Michelin Chair Professor in Leadership and HR; Director of Leadership Behaviour Laboratory and Kaifeng Centre for Family Heritage at CEIBS. Luh Luh Lan is Associate Professor, Department of Strategy and Policy, NUS Business School, Associate Professor, Faculty of Law, NUS, Director of Corporate Governance and Financial Statement Research Centre, Deputy Director of Business Law Research Centre, Faculty of Law, NUS. Chris Rowley is Professor of HR Management, Cass Business School, City University London and Director, Research and Publications, HEAD Foundation, Singapore.