Art & E-Commerce in the Internet Age
Saturday, September 20, 2014
Art & E-Commerce in the Internet Age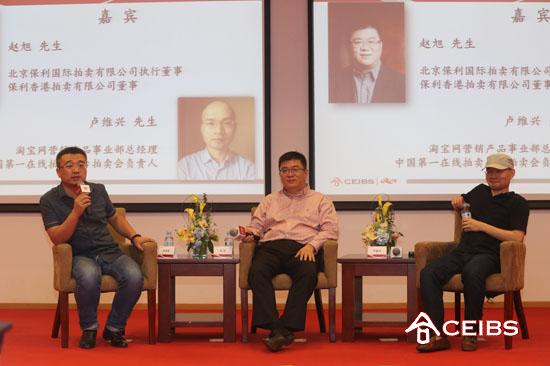 September 20, 2014. Beijing – Can the rapid developments in China's e-commerce sector be leveraged to benefit the country's art market? Experts from both sectors explored this topic today during a panel discussion at CEIBS Beijing Campus. The panelists were:
- Mr. Zhao Xu, Executive Director of Beijing Poly International Auction and Director of Poly Auction (Hong Kong);
- Mr. Lu Weixing, General Manager of Taobao's Product Marketing Department, who is also responsible for paimai.taobao.com;
- Mr. Zhu Wenyi, Vice President of Shenzhen Artron Color Printing and Editor-in-Chief of artron.net.
The panellists debated how customers might feel about bidding on works of art through an online auction platform instead of attending a traditional auction in-person. They also discussed the information resources that online platforms can provide, such as big data analytics that help connect potential buyers with artists and institutions.