Chongqing Chapter
There will be council elections this year for more than 20 CEIBS Alumni Association Chapters located across China and around the world. These events are an important way to develop a spirit of community within the local alumni networks, which play an important role in the sustainable development of the school.
The Chongqing Chapter hosted an EMBA Management Forum and the convening of its second council on May 30. Xiong Fan (EMBA 2003) was elected Chairman. During the forum, CEIBS Professor of Finance Huang Ming gave a keynote speech entitled "Domestic and Foreign Economic and Financial Situation and the Development of China's Enterprise". 
Meanwhile, Zhou Deping (EMBA 2007) was elected Chairman of the Toronto Chapter's second council on May 25. Zhou will lead the group's efforts to develop an active platform for CEIBS alumni in that city.
The CEIBS Alumni Nanjing Forum and the alumni association's fourth convention were held on May 12. More than 100 alumni gathered to vote on new council members and listen to independent scholar Wang Dongyue's series of lectures on "Chinese Wisdom in Confucianism".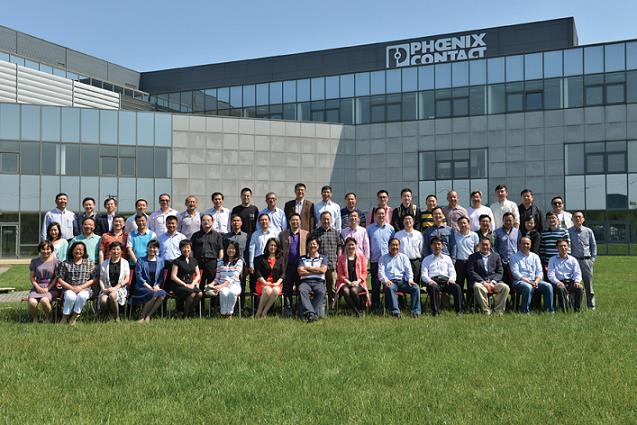 Nanjing Chapter
Further afield, Jorge Sanz González (MBA 2008) was elected Chairman of the Spain Chapter during its second council on May 3. The election process for the Anhui Chapter's third council also got underway at the beginning of May when the election prep committee began sending notifications to CEIBS alumni in Anhui encouraging them to recommend candidates for the new council, or volunteer themselves. 
School officials have been playing their part in encouraging council elections. On April 8 and 9 Secretary General of CEIBS Alumni Association and Director of the school's Alumni Relations Department Wang Qingjiang, Deputy Chief Representative of CEIBS Shenzhen Representative Office Brian Kong, along with Deng Sanhong and Zheng Xue from CEIBS Alumni Relations Department visited Changsha to meet with Hunan Chapter council members about its new council election. They also visited two CEIBS alumni listed companies: Hunan Sinocare (Stock Code: 300298) and Hunan Corun (Stock Code: 600478).
Meanwhile the Sichuan Chapter convened its second council on April 5, along with a summit entitled, "Fast Company in Platform Strategy: Chain Stores". The Chengdu events drew nearly 200 CEIBS alumni from across the country, including many senior managers of Sichuan enterprises. Wang Qingjiang, Deng Sanhong and guests from other chapters gave presentations. Following the convention, Wang Qingjiang visited two Sichuan alumni enterprises: Sichuan Sunrise Group (Stock Code: 300249) founded by Zhang Wan (EMBA 2012) and Wuniu Visual and Packaging Institute, a subsidary of Wuniu Printing founded by Wang Weizhi (BMT Chengdu).
There are more than 50 CEIBS chapters already established with new ones frequently launched.