By June Zhu
Her fans gave her the name "Adventure Queen" when she moved from the US to Taiwan to follow her dream of being a singer. That dream ended but her adventure continues. Today, with a CEIBS MBA under her belt, Felicia Nan is ready for anything the world of business throws at her. 
When TheLINK caught up with Felicia Nan (MBA 2015) in July, she was capping off her CEIBS study with an internship at a downtown Hong Kong office of the prestigious global financing firm UBS. Her days typically begin at 7:20am and she works late into the evening. But she doesn't mind; she embraces this challenge as a new adventure and an opportunity to learn.
"I want to shift to the finance industry after graduation, but I know I have to work hard because I didn't come from a finance background," says 28-year old Nan. The internship, along with the classes she did during her MBA, and CEIBS' extensive alumni network that she can tap into, are all part of her plan to make her career switch. Those who know her are not surprised. Over the years, Nan hasn't let fear of change hold her back.
Born in the US to a Taiwanese family, she had the typical American education, but her parents also encouraged her to study Mandarin and learn about Asian culture. "I used to travel to Asia very often, and my interest in this region just grew," says Nan. As an engineering student at Harvey Mudd College, she finally had an extended stay in Asia when she was an exchange student at the University of Hong Kong in 2005. "That's when I realised that there were so many fascinating things and people outside of the US that I wanted to learn even more from. In Hong Kong I made friends from Australia, Britain, South Korea, etc. Almost 10 years have passed and we are all still extremely good friends," Nan says. Fascinated by the region, she told herself, "Someday I'll be back in Asia."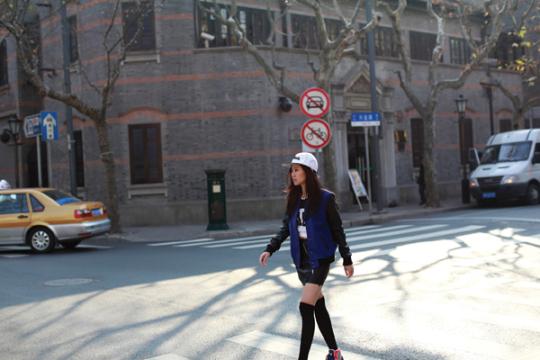 Childhood dream
After graduating from Harvey Mudd in 2007, Nan worked with global medical technology firm Masimo Corporation. It was rewarding, and she felt that she was contributing to the well-being of mankind. But she had another passion. Ever since she was a child, she had loved to sing and her dream of being a singer had simmered over the years while she dutifully applied herself to studying science and engineering. "I'm an outdoors person and I like adventure, I like to do things like skydiving and driving fast cars," she says. After three years at Masimo, that spirit of adventure led her to do something even "crazier" than skydiving: she gave up a stable job and comfortable life to try and become a professional singer. "You can't regain time once it's lost. I knew I would regret it if I didn't pursue my dream then," she says.
At one time, American Born Chinese (ABC) stars were especially popular in Asia, so Nan decided to head to Taiwan. "I think the biggest obstacle for people to overcome is fear. Many people don't take a chance simply because they fear uncertainty, or the consequences of a possible failure. I try not to have fear dictate my life choices," she says.
She was lucky enough to have an understanding boss who gave her a more flexible schedule for a few months so she could pursue her musical dream and decide if she really wanted to leave Masimo. In the end, despite how great her team was, she decided to leave it all behind – her career and her family. She was 24 years old.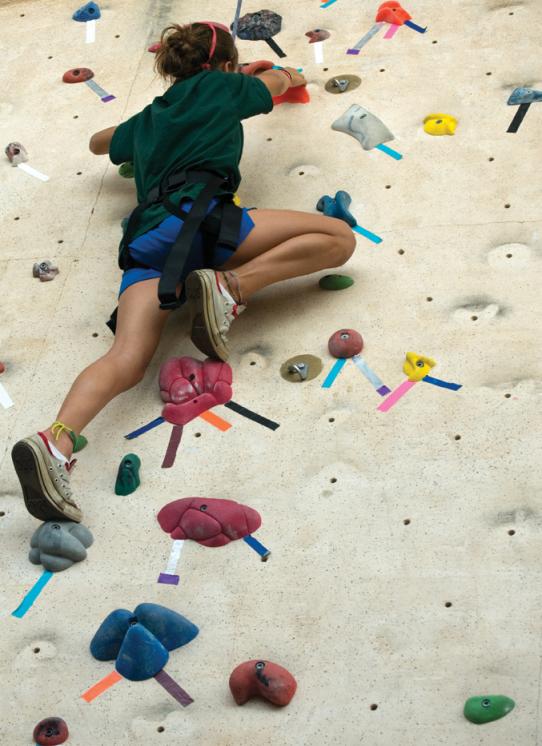 In Taiwan, she began her career as an artist by participating in "Super Idol", a singing competition. After about half a year on the show, she had built up a fan base that had dubbed her "The Adventure Queen" and she ended up in the Top 20. But the experience didn't make her as happy as she thought it would. In fact, it left her 100% sure that she wasn't cut out to be an artist. A free spirit, she also found herself uncomfortable with the feeling of being a commodity packaged for the industry. She finally accepted that she had failed to live up to her childhood dream.
"This was the most challenging time ever in my life," admits Nan. Frustrated and disillusioned, she was stressed, and lost. Again and again, she asked herself, "What am I doing?" She had relatives in Taiwan, but she didn't really have any close friends when she first moved there. The language barrier and cultural differences were also a problem for her. "My Chinese wasn't yet fluent, and I was still trying to get used to living in this new environment. It took me a while to tough everything out," she recalls.
But just as she was planning to give up all hope of being in Asia and going back to the US, she got a job with Navigator Capital Management Ltd in Taiwan and seized it as an opportunity to learn something new. It was a welcome distraction during the six months it took her to gradually shake off the gloom that came with failing to achieve her musical dream. "At that time, I just told myself to make the best of every moment on the job and learn as much as possible," she recalls. With guidance from her boss, she eventually mastered all the challenges she had to face.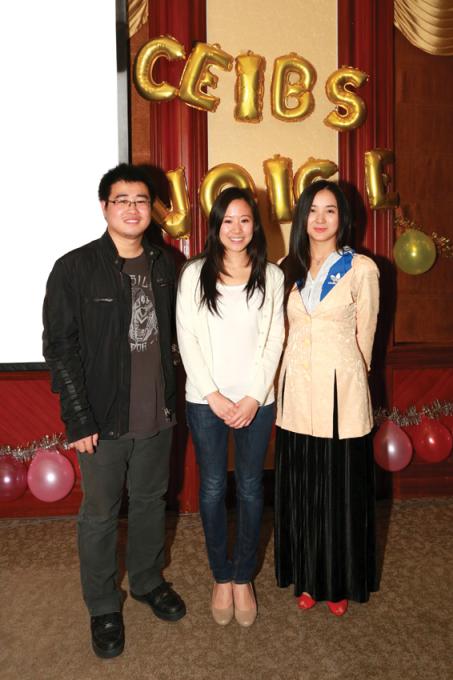 Nan during a singing contest
Life at CEIBS
After 3 years at Navigator, Nan decided to take on a new challenge: getting her MBA. She loved working with the FX market at Navigator, but her aspirations to see even more of the financial industry made it clear that a higher level of education was necessary. From the moment she landed in Shanghai in 2013 to enrol at CEIBS, she was fascinated by the city. "I really fell in love with Shanghai after I came to CEIBS. It's a city with the perfect combination of internationalisation and Chinese culture," says Nan.
She had transformed herself yet again. She was no longer an artist, or an engineer, but a fresh-faced CEIBS student eager to obtain as much as possible from her MBA study. Like many of her fellow students, Nan was attracted by the vast market that mainland China has to offer. "It didn't make any sense to me to go back to the US to do an MBA, since I'm already familiar with the states, and it wouldn't help me develop a career in Asia. In addition to its reputation, I chose CEIBS because I wanted to get a better first-hand understanding of China," she explains. CEIBS, with its global ranking, strong alumni network, and people who are always ready to help, got Felicia's attention. "For me, those three points are what makes CEIBS so great," she says.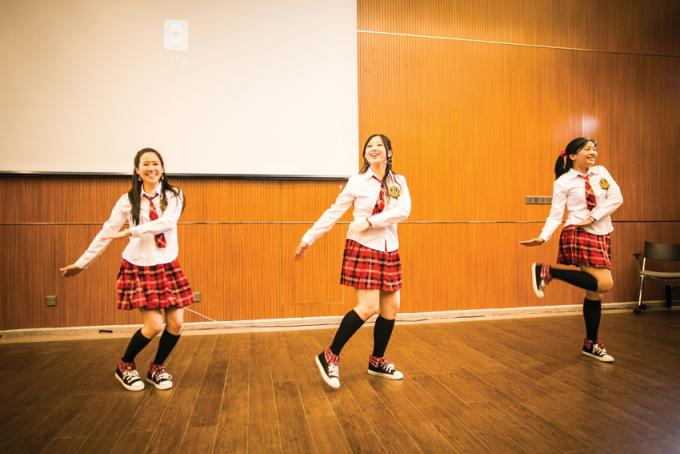 Performing for Taiwan Night
The transformation from work life to the classroom was challenging. To keep up with assignments she often had to get by on less than 5 hours of sleep per night "I knew I had to learn as much as possible within a relatively short period," she says. But it wasn't all work and no play. She got to know her classmates as they worked together on projects, during group discussions and over shared meals. "Those moments are really sweet and truly valuable," says Nan. She was happy to meet like-minded people at CEIBS – they were similar in the way they look at the world, the things they want to accomplish. "Many of my classmates have entrepreneurship experience, and I admire them so much," says Nan who loves to learn from people around her. She's also forged strong bonds with MBA staff, her very supportive mentor and CEIBS alumnus Albert Yen (EMBA 2006) and EMBA students.
Despite the heavy MBA course load, Nan carved out time for fun while studying. It was part of her role as Social Activities Director for her MBA class' Student Committee. She led the team that successfully staged the annual Shanghai Night in 2013 and she was among the MBA's Top 3 in the CEIBS Voice singing competition organised by her peers. She also coached the 18-member team and worked as drummer in this year's National MBA Dragon Boat Race. "Many people in Los Angeles love dragon boating, and I have been drumming and paddling for years, so I was able to help advise our team. The day of the competition, our team exhibited strong teamwork and after practicing for only an hour or so, we ended up being the champions! Everyone worked together so well. It felt incredibly good!" she says. Now she's also found a new passion – outdoor rock-climbing. "I have a friend who loves rock-climbing. He put a team together to climb mountains in Lin'An and Yang Shuo," Nan says excitedly.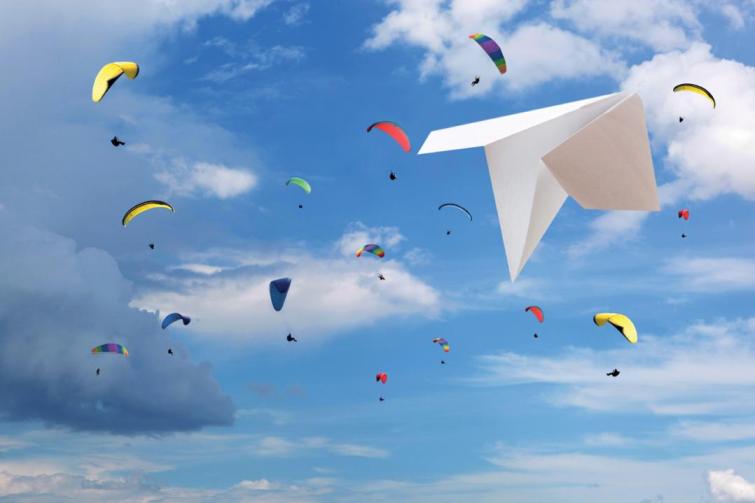 Family focus
Her next challenge is even more difficult than scaling mountains: it's hard to remain true to her roots and keep in touch with her family when they're so far away. An online search may lead you to a music video called "Meeting and Parting". It's Nan's way of honouring her late grandfather, the highly-regarded proponent of Chinese culture Nan Huaijin. "I haven't even read his books, since most of them are in Chinese," confesses Nan guiltily. "I will definitely make the effort to catch up." She's also torn about being so far away from her family. She visits them in the US one or two times a year, but feels that's not enough, especially after her mother was injured in a bus accident while vacationing in Tibet last year. "My mother and I are very close, and I'm so sorry I can't spend more time with her," says Nan. "At times like that I ask myself why I'm here in China and if it was right to leave my family back home. But then I remember that I have a clear goal now, I have a plan for the future and we'll be together again." That gives her the energy she needs to be ready for her next adventure.