These are only a few of the remarkable achievements by CEIBS alumni and students who continued to impress in 2013.
Chart toppers:
Five EMBA alumni made Fortune China's list of Top 40 Chinese Entrepreneurs Under 40:
-#1 Liu Qiangdong (EMBA 2009), CEO of jd.com
-#3 Zhang Bangxin (EMBA 2007), Chairman & CEO of TAL Education Group
-#5 Wang Haibing (EMBA 2012), Founder of Taomee Technology 
-#6 Li Mingyuan (EMBA 2010), General Manager, Mobile and Cloud Computing Division, Baidu
-#37 Ye Haifeng  (EMBA 2010), Founder and CEO of Maibaobao.
Movers & Shakers:
Lu Zhaoxi (EMBA 2007) named Alibaba's CEO. 
Liu Wei (EMBA 2004) appointed CEO of Giant Interactive Group.
Eric Li Mingyuan (EMBA 2010), who first joined Baidu as an intern in 2004, was made the company's youngest vice president ever at age 29.
Chen Qihua (GEMBA 1997) appointed Global Vice President, Caterpillar and President of Caterpillar in China.
Chen Hao (EMBA 2001) elected First Secretary of the All-China Federation of Trade Unions.
Wang Bing (EMBA 2003) appointed "2012 China Profiles Annual Character" during an election hosted by China Profiles, the official publication of the Chinese Communist League.
Media Moguls:
Three CEIBS alumni were named to new leadership positions in Shanghai's media industry.
Xu Jiong (EMBA 2002) was appointed Secretary and Bureau Chief of the CPC Branch of the Shanghai Press & Publication Bureau, and on October 25 he was also appointed Director of the Shanghai Copyright Administration.
Qiu Xin (EMBA 2002) was named President and Party Chief of Shanghai Media Group, the new media company that resulted from the October 28 merger of Wenhui & Xinmin United Press Group and Jiefang Daily Press Group. Gao Yunfei (EMBA 2001) was appointed Deputy Party Secretary, General Manager and Vice President at the new company.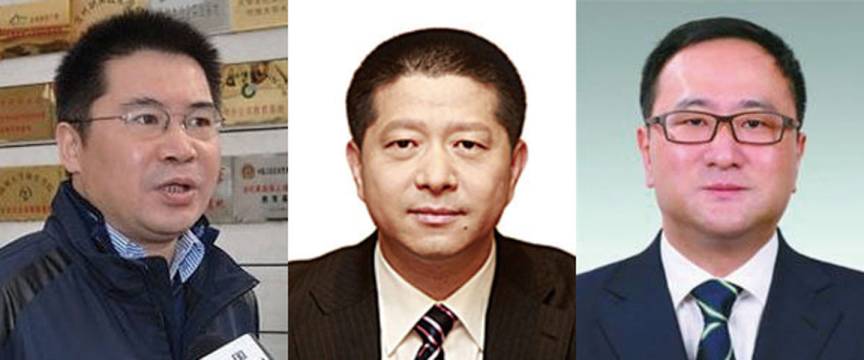 From left: Xu Jiong, Qiu Xin and Gao Yunfei
Born to Lead:
The winners of the MBA 2012 Student Leader Award were Yishi Li, Vijay Kumar Nadipineni and Bob Zhang. This annual award, based on students' votes, recognizes up to three MBA students who have made an outstanding contribution to the school community.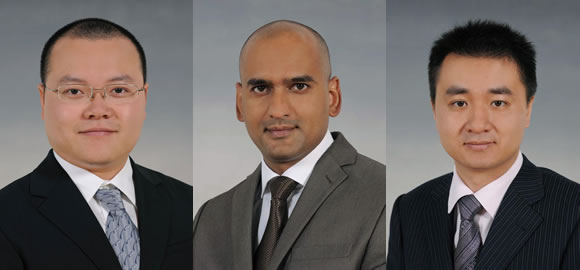 CEIBS MBA Class of 2015's 10-member Student Committee.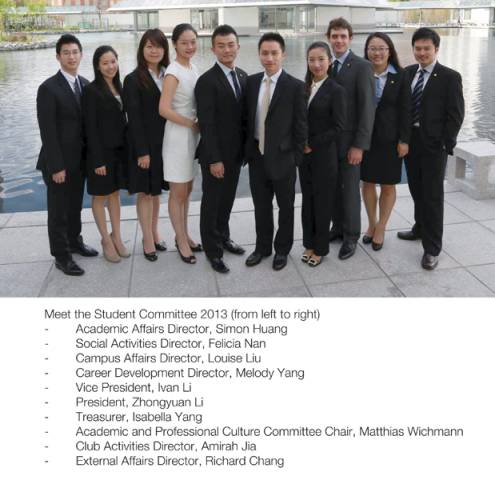 Excellence in Design - Hank M. Chao (EMBA 2012) was again given the prestigious Andrew Martin International Interior Design Award, described by the Sunday Times as "the Oscars of the interior design world".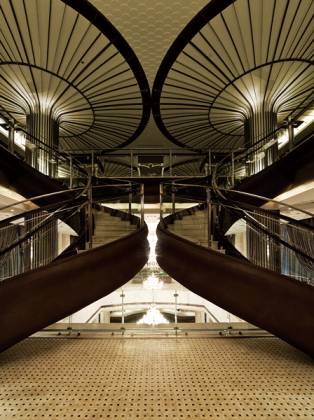 CEIBS Team in 8th Annual Gobi Challenge - The CEIBS team completed the course for the 8th Annual Gobi Desert Challenge in nine hours, fourteen minutes and eleven seconds, which was good enough to earn the school a second place finish in the event. The contest began on May 20 at Dunhuang, Gansu and finished May 22 at Ta'er Temple in Guazhou. Pictured here is CEIBS A Team in their final dash to the first day's finish. Qian Yi, Zeng Shujuan, Zhong Jin, Cao Cuili, Gao Sihai, and Feng Xuan.