By Charmaine N. Clarke
It's not your typical classroom scene. In addition to the CEIBS professor who's providing some of AB InBev's best employees with the latest theoretical knowledge on the topic being discussed, there is also a senior executive from the company – maybe even APAC President Michel Doukeris himself – providing practical examples of how this information can be applied on the job. This is the Business@ABInBev programme at CEIBS Shanghai Campus.  Three years after the school's faculty and the company's management designed the class to meet AB InBev's very specific needs here in China, almost 100 employees have benefitted from the programme.
Linda Qian, People VP at AB InBev APAC, is an avid champion of the course. She's also among the team of company executives that decides which high-potential employees are selected to participate. She's been with the company for six years, long before its existing structure – formed from several mergers and strategic acquisitions – took shape. Throughout all the changes, Qian and her team have worked hard to create an environment that emphasizes unity: one company, one culture. The AB InBev programme at CEIBS is a vital part of their efforts. The 6-module class brings their staff together, from all across China, for 18 days of lectures on High Performance Leadership, Commercial Performance Management, Marketing Management, Supply Chain Management, Supply Channel Management, and Competitive Strategy. It's part of the company's wider employee development initiatives in which it partners with top business schools across the world such as Harvard, Stanford, and Yale.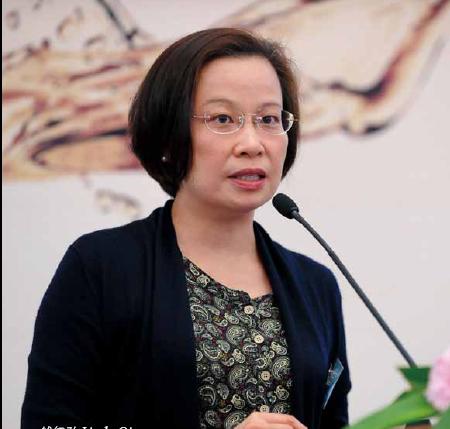 Linda Qian
TheLINK: How vital is it to AB InBev to collaborate with CEIBS in training your employees in China?
Linda Qian (LQ): CEIBS is a key partner for us, especially for APAC (the Asia Pacific zone). It's a top business school in Asia and it's among the top schools globally. So that's why we are very keen to have a positive relationship with CEIBS; the school has been a very good partner in terms of people development. Our collaboration can be traced back to 2009 when we worked together to develop a tailor-made programme that we call Business@ABInBev. This year we are having our third class. This has become a very important programme through which the company can develop key talent. We need to build up our employees' capabilities, improve their management skills. As we always say to our employees: we are preparing you for your future, to develop together with the company.
Our dream is to be the best beer company in a better world.  To achieve this goal, we always need great people who share this same dream. CEIBS is extremely important in helping us develop the company's future leaders, a vital part of ensuring the company's long-term development as we work towards our goal.
If you look at the entire AB InBev global strategy, people – and building up a strong people pipeline – are the key elements of company strategy. In order to make sure we can deliver results, especially for China, for business expansion and growth, we need to make sure we attract the right people. Once we have them on board, we have to ensure that we provide opportunities for our people to develop, to make sure they have the right skills so they can deliver great results for the company to grow. Everything comes back to people.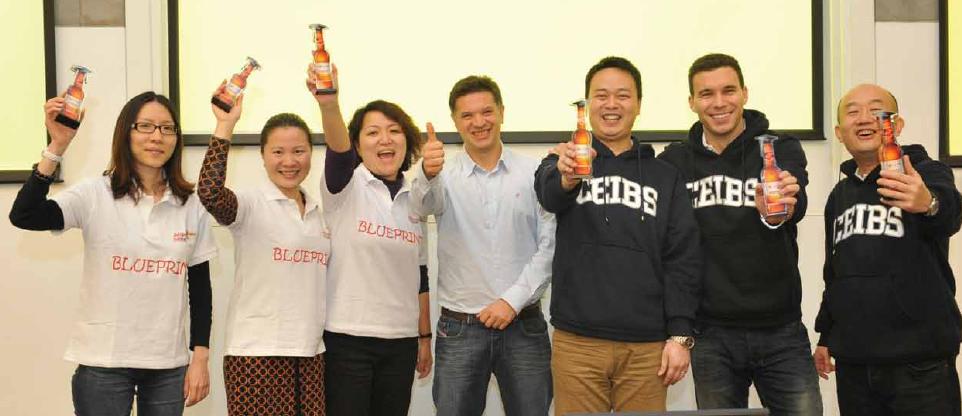 TheLINK: AB InBev employees participate in a CEIBS Exec Ed Company Specific Programme, one that's tailor-made to meet the company's needs. What are the benefits of this approach?
LQ: Whenever we have new hires or newly promoted employees, it is our responsibility to help them build up their capabilities for future growth.  In terms of how this applies at the local level, here in China, when employees enrol in the Business@ABInBev programme they learn a great deal from the programme's 6 modules and they also benefit from interaction with the company's senior management who co-lecture with CEIBS professors. Our executives' lectures are more closely related to the company's strategy and operations.  For example the APAC Zone President usually gives a lecture on leadership: how to be a leader within the company, what a leader looks like, the company's expectations of its leaders. Or if the topic is performance management, the professor will cover the theory of financial management and our Finance VP will talk about financial discipline and related business practices. With this approach, our employees not only learn the theory but also understand what's going on at AB InBev. After they have completed the programme, they can then apply both theory and practice while on the job. We believe this partnership with CEIBS plays a vital role in helping the company develop talent.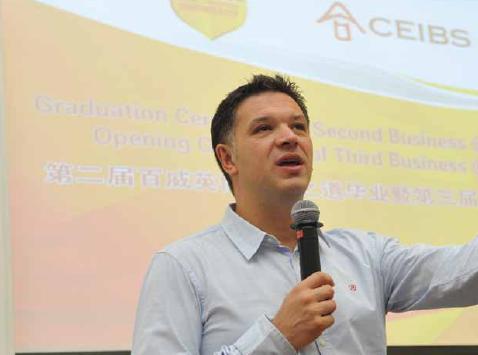 TheLINK: How many AB InBev staff have participated in the Business@ABInBev programme over the years? What impact has this had on their career development?
LQ: So far, about 96. Around 30 employees graduate each year. They really like it. One of the company's key people processes is called Organisational People Review. We identify our high-potential employees through this process and those employees will be selected to attend the Business@ABInBev programme at CEIBS. Normally these are our high-talent people plus those nominated by department heads. Our Zone Presidents and myself will review these employees, name by name, to select the best of the best for the programme.
For us the investment is not only financial but it also includes the efforts of our top leaders. In addition to lecturing during the course, they also spend a lot of time interacting with students.
About 10 people from the first two classes have been promoted after completing the training programme. Those people who enrolled in the class were chosen because we thought they had huge potential and we felt the need to invest in them. So you can see that the programme really helps the company grow its talent.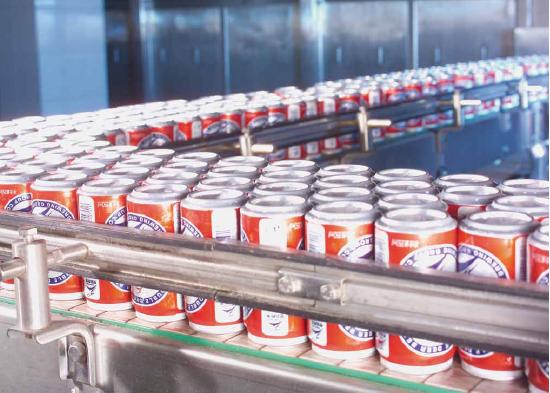 TheLINK: In what other ways do CEIBS and AB InBev collaborate?
LQ: We began recruiting CEIBS MBA graduates last year and it was very successful. We only conducted one campus talk and we received more than 90 applications. We recruited two of the best students from CEIBS: one did an internship with us last year and the other is an exchange student from UCLA who applied during our campus talk. They will join us here in Shanghai later this summer. In addition, we were also voted best recruiter, so we're very proud. This was our first year and we managed to hire excellent CEIBS graduates and we were recognised for the quality of our recruitment efforts.
One of our goals is to recruit the best MBA students from top universities around the world. In previous years, CEIBS was not on the list of our target universities. But I kept fighting for this because CEIBS programmes are globally recognised. We finally managed to put CEIBS on our list of global business schools for our global MBA programme. This is a 1-year programme which includes 1 innovative challenge project and 2 deep dives into our operations. It helps MBA graduates who join our team make an immediate impact and realize their full potential.
Our global MBA programme and the Business@ABInBev programme that we do with CEIBS are just some examples of how we invest in our people. This is because we believe they are the company's most important asset. I believe that with this strong academic partnership with CEIBS, we will be able to continuously enhance employee development, diversify our talent recruitment methods and attract the very best talent to join us.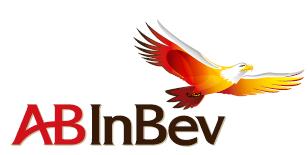 AB InBev China
Anheuser-Busch InBev first entered China in 1984 by providing technology transfers to Zhujiang Brewery in Guangzhou. From 1998 onwards, the company either acquired or formed partnerships with a number of leading Chinese brewers including Jinling, KK, Double Deer, Shiliang, Baisha, and Jinlongquan. In May 2006, the company doubled its business in China by acquiring 100% of the Fujian Sedrin Brewery. With the 2008 merger of Anheuser-Busch and InBev, the new entity's position was enhanced through both companies' complementary footprints.
Global Footprint
- USD 39.8 billion in revenue in 2012
-  The leading global brewer and one of the world's Top 5 consumer product companies
- #1 or #2 in many of the world's top beer markets
- 7 operational zones: North America, Latin America North, Latin America South, Western Europe, Central & Eastern Europe, and Asia Pacific
- 200+ beer brands, including three global brands: Budweiser®, Stella Artois® and Beck's®, multi-country brands and strong local brands
- Approximately 118,000 employees worldwide
- Recognised by Fortune magazine as the world's most admired company in 2013.